Frequently Asked Questions About Uganda Safari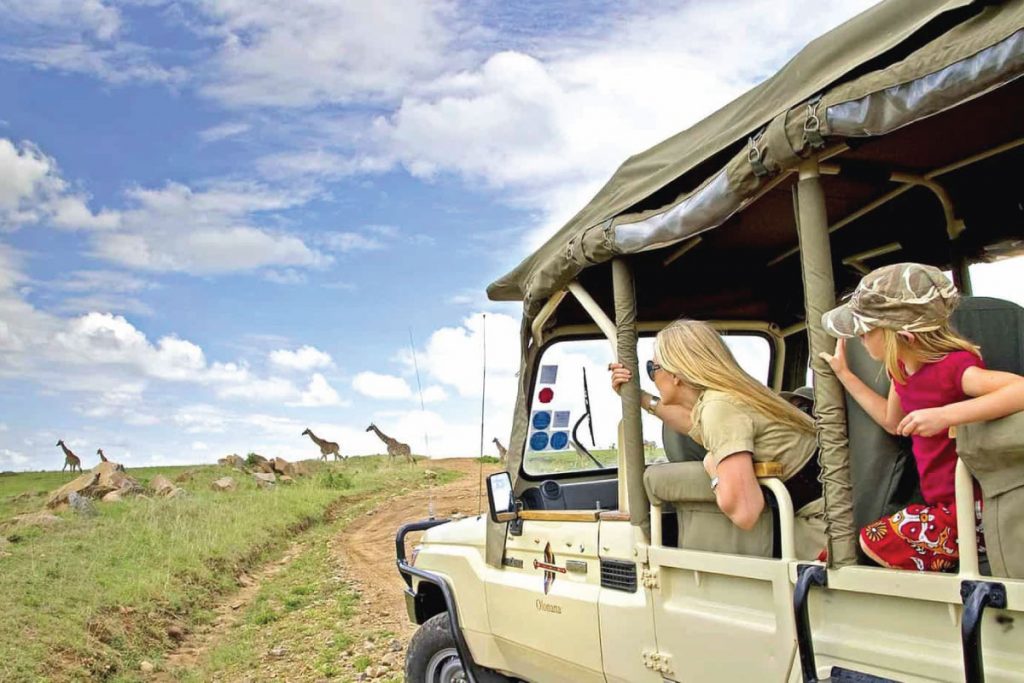 Uganda – the Pearl of Africa is an extremely fascinating destination in Africa that receives a number of tourists annually. It is blessed with a diversity of impressive tourist attractions that range from the snow caped mountain, the rugged hilly terrains, diverse wildlife, authentic heterogeneous cultures, the enormous water bodies and the mesmerizing Landscapes among others.
 To achieve a successful trip in the Pearl of Africa, you need a good travel plan to get the best experience. we at Mumwe safaris have been organizing safaris of all types of travel and here are some of the frequently asked questions by a number of tourists;
Is Uganda a safe destination?
Before the COVID19 pandemic, Uganda has been a safe destination for all travelers. The country prides in offering the most outstanding, affordable and safe gorilla safaris in Africa. Uganda is a politically stable country that has not registered civil wars for a long period of time. The tourism policy together with other safety forces like the military policy work hand in hand to ensure the safety and security of all tourists that travel to the country. When you travel to national parks in Uganda, you encounter the tourism policy moving around the parks to search for poachers and rebels at the same time ensuring that tourists are safe from the time they enter the country until they leave. There are also military police that is deployed at the border of the park and the Country to safe guard tourists.
Despite the deadly virus, we still recommend that you take a trip to Uganda and it is one of the safe destinations to visit apparently since a lot of measures and resolutions have been initiated to manage corona virus spread.
What is the best time to visit Uganda?
Tourist destinations in Uganda are open and available to all visitors throughout the year, but the best time to visit the country is during the dry season when the roads connecting to the safari parks are dry and easy to navigate through. The dry season in Uganda is experienced in the months of June to Early October and December to full end of February. The dry season allows you to enjoy great scenic views of wildlife. Usually due to the too much heat, a lot of animals congregate at the permanent water collection points to quench off their thirsty and take a bath thus giving you a chance to view impressive numbers of diverse wildlife.
Alternatively, the wet season can be a great ideal to travel but you will need a strong 4×4 safari vehicle in a very good condition with the ability to manage the poor rough road conditions of the Park. In the wet season, the roads leading to the park and tracks are wet, muddy and slippery which becomes hard for some vehicles to navigate through.
The wet season in Uganda is experienced in the months of March, April, May and November and it is associated with very heavy rainfall. The wet season is referred to as the low season, therefore it is the perfect time for budget travelers due to the fact that lodges in the park offer discounted accommodation rates for all tourists visiting the safari parks in that season and tour Operators also have discounted tour offers to all visitors that book with them.
The dry season is as well-known as the peak or high season where a lot of tourists are coming in the country to enjoy Uganda safaris, that is why we advise travelers to always book safari activities like gorilla trekking in advance since permits get sold out very fast due to the high demand. The dry season offers the best experience of wildlife and allows you to enjoy a wide range of activities without being interrupted by the rains.
Can I travel alone?
Yes, it is very possible and safe to travel alone in Uganda. With self drive services, you can get a car to travel on your own to the different parks and other tourist destinations in the country. Most of the car rental companies in Uganda offer self drive car hire that come with GPS to assist you with directions of the different routes leading to different tourist destination. Therefore, grab a chance to travel alone when you hire a safari vehicle from a car rental company.
Travelling alone also requires an international driving permit that has been in operation for a period of 2 years and it you this, you qualify to travel alone on a self-drive safari. Car rental agencies offer a wide range of 4×4 safari vehicle which allow you comfort on yourself drive safari and cars come with an added advantage like compressive insurance, unlimited mileage and it gives chance to personal privacy as well as self independence.
However, we advise travelers to always hire a car with a professional driver guide who has knowledge about the tourism destinations and routes in Uganda. It is also important to note that safari parks and other attractions in Uganda are situated in remote areas that are far away from Kampala capital city therefore you can easily get lost while travelling alone and it costs you a lot. But when you book your safari with a tour Operator, he helps you to organize your safari and arrange a suitable transportation with a professional driver guide ready to attend to your need until the end of the safari.
Where will I sleep
Uganda is blessed with a wide range of accommodation facilities that ranges from budget, Mid-range to luxury options offering excellent services and facilities to all visitors. These are located in the different areas of the country both with in and outside all the national parks of Uganda. Accommodation facilities are various categories which include; tented camps, cottages, hotels, lodges, camping options, Bandas among others which you encounter in the tourist's destinations and they offer services at a friendly cost rate.
What should I pack for your safari?
What to pack for a safari depends on which activity that you are going to do when you travel to Uganda. Activities like gorilla trekking requires different safari gears from wildlife activities like game drives. If going for gorilla trekking in Bwindi forest national park, you need to pack gears like strong hiking gum boots, strong rain jackets, long sleeved shirts/ tops and trousers to protect you from thorny bushes, garden gloves to protect you from germs, strong warm clothing to warm you during the cold weather in the morning and evening hours among others. Game drive you in Uganda savannah parks requires you to carry things like an African hat and sunglasses to protect you from the strong direct sunlight rays.
Transport means to use?
Uganda safaris requires you to hire a 4×4 safari vehicle that can manage the rugged terrains in the parks both in the wet and dry season. Some of the 4×4 vehicle fleets recommended for Uganda safaris include; the land cruisers VX, safari extended land cruiser, Nissan patrol, Toyota Rav4 among others. Therefore, you can contact any car rental company and rent any car of your interest depending on your budget.
How can confirm a reservation for a Uganda safari.
After inquiring about the details of your safari and accept the safari quotation offered to you by your operator. By depositing 30% of your safari tour, it is the only way you confirm your reservation with your tour operator. There are different forms of payment that can be used such as Pesapal, paypal or money-wire option depending on which is convenient for you.
Is the tour guides' accommodation catered for?
After booking your safari with a tour operator, the tour guide assigned for safari is taken care of by a tour operator throughout the end of the safari. therefore, there is no need to worry about your tour guide. Most tour operators have professional and permanent tour guide staff that are on a monthly payment.
Can I use my ATM card or traveler cheque in Uganda?
it is possible to use your ATM card in Uganda but this should be a Visa Card and Master card. However not all places have ATM machines especially in the remote areas of the country and in some public places they might not accept to credit cards. Therefore, it is important to carry some little local currency cash with you so as to make small purchases and you are not cheated by using the dollar money. The cheques can be used but most banks don't accept cheques and those that do allow give hard time through a lot of bureaucracy before money is issued to you and it is a time consuming as well as a stressing means of getting money with Uganda banks.
Do I need vaccination?
Yes, you need a vaccination and this can be done either on arrival or before you set off from your home country. This is must medical document asked upon arrival at the airport and in Uganda the vaccination fee is 40 USD per person.
Price of a gorilla safari?
For any one planning a gorilla safari, one of the first things to consider is purchasing gorilla trekking permit. This is a document or card issued by the Uganda Wildlife authority allowing you to see mountain gorillas in natural environment. The gorilla permit fee is inclusive of the park entry fees, park ranger guide plus the one hour you spend with the gorillas. The Uganda wildlife authority charges 700 USD per person per single trek for the gorilla trekking permit. However, the total price quote for a gorilla safari will depend on which tour company you have chosen to book your gorilla safari. Different tour operators price differently the gorilla safari packages, the price varies from budget to luxury gorilla safaris.
How much is border crossing fees?
For anyone to enter into another country, you are charged a boarder crossing fee and this applies to both the people and vehicle. The fee is charged so as to allow you operate in the foreign country you are travelling to such as allowing you to visit the tourism destinations in the country.  For tourists who are foreign residences, you are required to purchase a tourist visa in advance at least one week prior to date of travel. An East African visa acts as your border crossing password and it cost 100USD. The East African Visa allows you to go through three countries such as; Uganda, Kenya and Rwanda and the visa document takes you a period of three months to expire. A tourist visa can be acquired either from the embassy offices of your country or at the country airport upon arrival.   
What is the Park entrance fees for Uganda?
The park entrance fees are charged on both vehicles and people. The park fees are set up by the Uganda wildlife authority to allow you enter the park and have access to activities with in such as; game drives, boat cruise, birding, guided nature walks among others. it is important to note that park entrance in Uganda have standard charges. UWA charges 40 USD per person day for all foreign nonresidents and 30,000 Uganda shillings for the vehicle (saloon cars and safari mini buses).
First time travelers and returnees are always inquisitive to know about the Uganda safaris need but here are some of the FAQ that can guide you while booking a safari in the Pearl of Africa. Alternatively, if you get stranded and wondering how to go about your Uganda safari, feel free to contact Mumwe Safaris by sending an inquiry to our friendly reservation team at info@ugandasafaribookings.com or call us on +256-700135510 or Tel +256-414699459