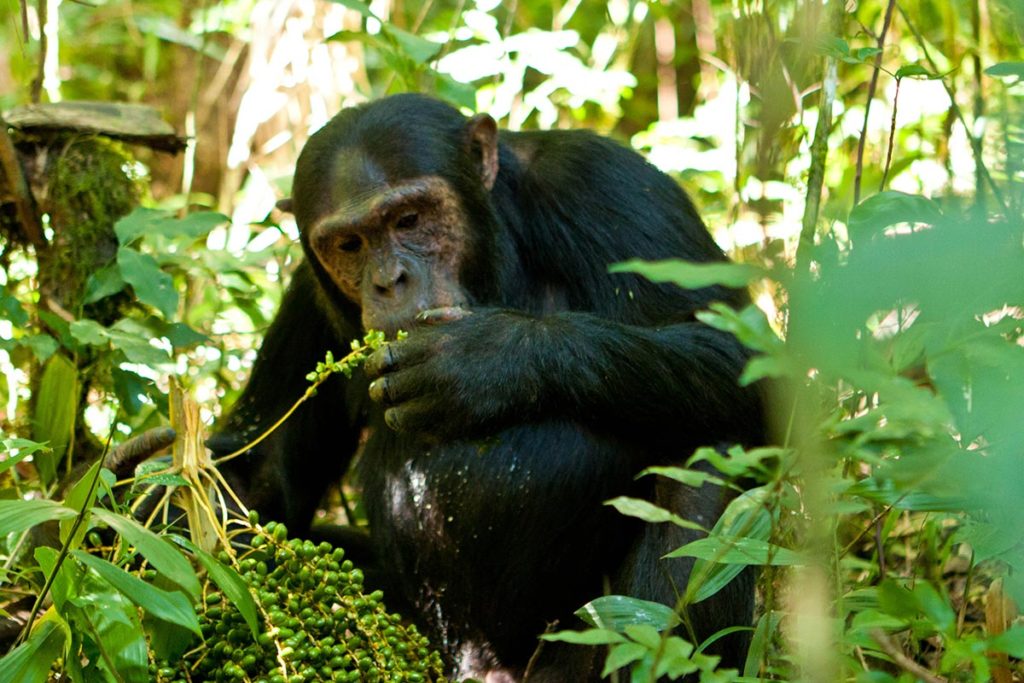 Uganda is home to over 5000 chimps and is the prime safari destination for chimp safaris in East Africa. They are the closest wild relatives to humans and chimpanzee safaris take you to their natural habitats to get close to them, enjoy their lively nature and observe their behavior.
Go trekking in the jungle with a game ranger to areas where the chimps are expected to be roaming, and when we finally come across them, it makes one of the most thrilling moments of the trip. The pearl of Africa offers the most interesting chimpanzee tours to destinations including Kibale national park which is the main chimp tracking area with almost a guarantee of spotting the primates. Chimp safaris can also be arranged to take you to Budongo forest in Murchison falls conservations area, Kyambura gorge in Queen Elizabeth national park and Kalinzu forest also close to the park.
Are you a primate lover and are planning for a safari to Uganda to track chimps? Plan for your trip with us and be assured of a lasting memory of the entire tour. Contact us by sending an email to info@ugandasafaribookings.com or make a call via +256-700135510/ +256 414-699459 and speak to our travel consultants.