On this 10 Days trip, your family will have a perfect time to visit a number of destinations in Uganda including National parks, Amusement parks and cultural villages. Enjoy comfortable accommodation facilities in various safari lodges and hotels offering services that fit the children as well.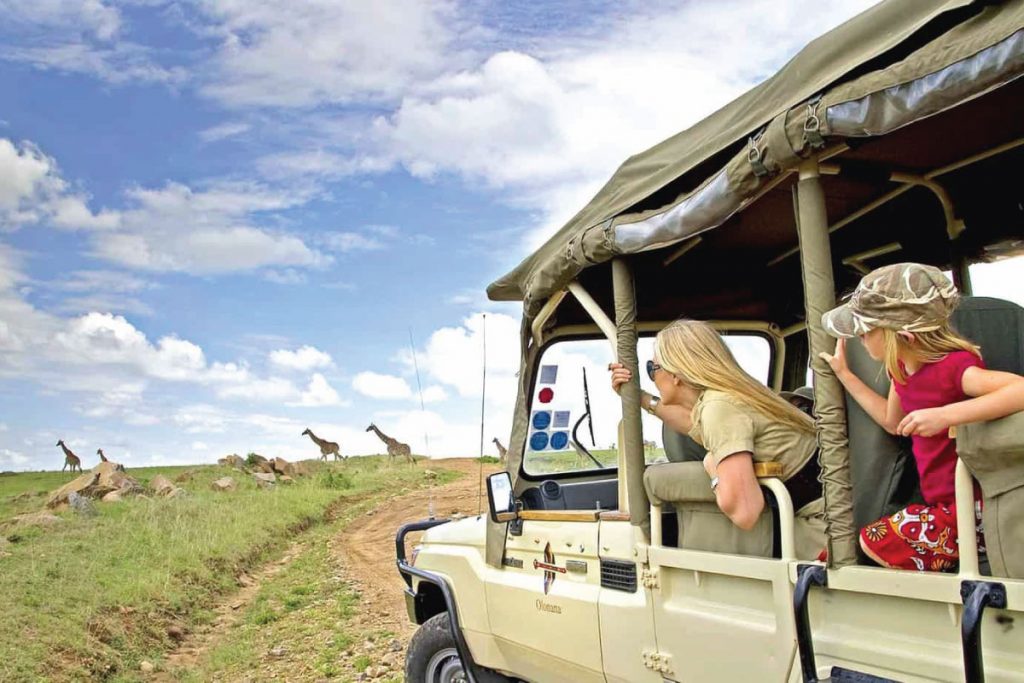 Day 1: Transfer to Lake Mburo
Lake Mburo National is Uganda's smallest park and closest to the Kampala capital with driving time of approximately 3-4hrs. After breakfast join your guide/driver for a scenic drive to Lake Mburo National park, make a stop at the Equator monument, this is the center of the earth at 0 degrees. A number water experiments are done here showing the campus direction, photography craft shops, after here proceed to the park for lunch and an afternoon boat ride on Lake Mburo. Enjoy dinner and overnight at the lodge.
Day 2: Morning Game and Transfer Queen Elizabeth
Lake Mburo National is gifted with a number of animals and most popularly the Zebras which are found here and kidepo only in Uganda. On this game drive, get a chance to meet the Zebras, Elands, Topis, impalas, buffaloes, elephants and many more. If you still got enough, try out the Mihingo Safari lodge horseback safaris. Drive out of the park heading to Queen Elizabeth National through Mbarara town. Diner and overnight at the park safari lodge.
Day 3: Morning Game drive & Afternoon Boat cruise
This morning, you are at the medley of wonders, the most famous park in Uganda known for a number of elephants, buffaloes, and lions of the Ishasha sector, warthogs, bushbucks, waterbucks, sitatunga, Oribi, the Uganda Kob, and so many more. After the game drive proceed to your lodge for your lunch break. An afternoon boat cruise, offers you and your children a chance to meet big numbers of hippos, and numerous water birds. Enjoy your diner and overnight at the lodge.
Day 4: Transfer to Kibale Forest National Park
Today after breakfast drive to kibale forest National park. The drive is approximately 4 hrs and it is one of the most interesting routes to take. On this drive, you will get a chance to see various beautiful birds and butterflies of Uganda. Your guide knows where best to see the crater lakes and the Mahoma falls. Proceed and have the rest of the evening with diner and overnight stay at the lodge.
Day 5: Family Nature Walk
After a hearty breakfast, get your family ready to follow your guide for a nature on the outside trails of the forest. The nature walk, leads to Bigodi wetland a perfect spot to view the rare shoebill bird and other wetland like the warblers. After a bit of exercise, hope back on board and drive to Masindi town where you will have the rest of your night with dinner and overnight stay.
Day 6: Transfer to Murchison Falls National Park
Murchison Falls National Park is Uganda's largest National park and this morning it is where you are heading to. The drive is approximately an hour and half from Masindi town. Upon arrival, check in at your lodge and proceed for an early lunch. Embark on an afternoon family boat cruise, where you will have a chance to see various Nile crocodiles, water birds and hippos. You will also spot elephants on river banks and buffaloes as well. Enjoy the rest of the evening with diner and overnight stay at the lodge.
Day 7: Morning Game and Transfer to Ziwa Rhino Sanctuary
Enjoy an early morning game drive through the park trails after breakfast. The park is a home to various animals including the giraffes, elephants, buffaloes, warthogs, oribi, Sitatunga, lions, bushbucks, water bucks and a lot more. After the 2hrs game drive, drive to Ziwa Rhino sanctuary to track the habituated white Rhinos. Enjoy the rest of your evening with dinner and overnight at the sanctuary.
Day 8: Transfer to Jinja
Wake up to a hearty breakfast, and prepare to drive to Jinja the capital adventure of East Africa. The drive is approximately 6-7hrs through Luwero town and Kampala Capital city and proceed more East to Jinja. Do not miss out on seeing the Mabira rainforest which is a home to various bird species and vervet monkeys. Enjoy your diner and overnight in Jinja town.
Day 9: whole Day Jinja Adventure
After breakfast, drive to various attractions in Jinja including the source of the Nile, here you can opt for a boat ride to the source of the Nile, Family half day rafting, others members can do the Nile jet, kayaking, quad biking, cycling adventure, river bank volley ball and so much more. You have the whole to test your adrenaline today and have multiple memories. Have dinner and breakfast at Jinja town
Day 10: Reserved for Departure
This is the last day of your trip and much has been learnt and enjoyed around the whole country. Depending on your final destination, your driver will meet and pick you after breakfast and transfer to Entebbe for your flight. If you still have some time, have a city tour around Entebbe.
To book or inquire about this Uganda family safari package, simply send us an email to info@ugandasafaribookings.com or call us now on +256-700135510 to speak with the reservations team.