The 5 days bird watching safari in Uganda takes you to Bwindi forest which is home to up 346 bird species and the infamous Lake Bunyonyi home to 200 species of bird. Experienced birders will be able to watch over 300 different bird species in just 5 days . Take a look through the birding safari and get back to us to inquire or book, we have a team of well trained birding guides ready to help you on the trip.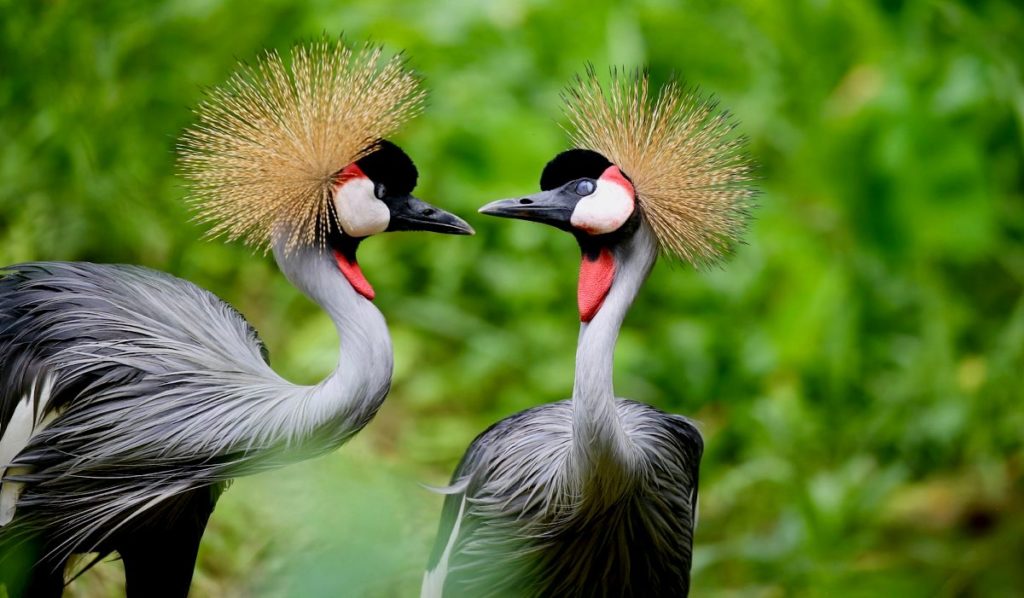 Day 1: Transfer to Bwindi Forest Impenetrable National Park
Bwindi Forest National Park is located in southwest Uganda and the driving time is approximately 8-9hrs by road and about 2.5hrs on flight. Your guide will meet you early morning and get ready to hit the road for the park. Best sceneries enroute include the Equator monument, Mbarara town, vast grazed farm lands, and homesteads, rolling hills, rivers and swamps. Have the rest of the evening at your lodge for dinner and overnight.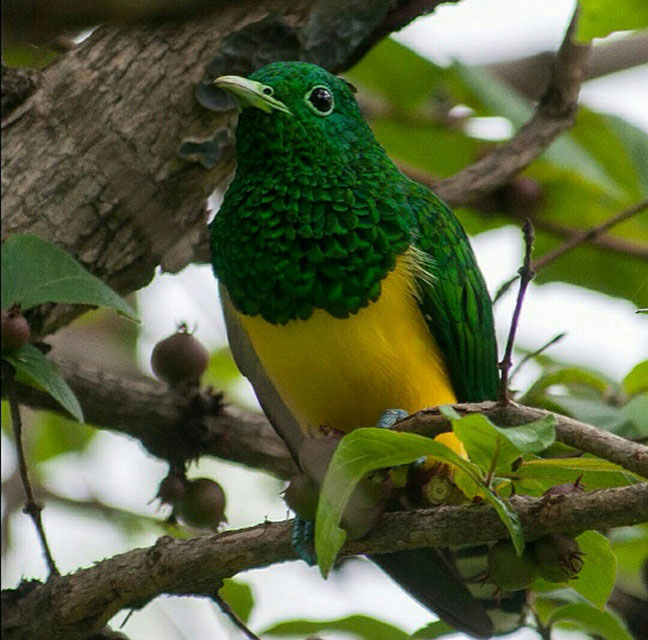 Day 2: Bird Watching experience
Bwindi National Park is blessed with approximately 90% of all Albertine rift endemic bird species which are hardly or rarely seen in other East African countries. If you are an experienced bird watcher, today you will probably spot over 100 species birds and if you are new to birding, your guide will help you notice quite a number on your list. Among the commonly seen is the African Green Broadbill, chapin's flycatcher, blue headed sunbird, Handsome Francolin, chestnut-throated Apalises, Rwenzori batis, white-tailed crested, Green tinkerbird, yellow-streaked Greenbuls and many more. Have a picnic lunch in the forest shades and proceed in search of the birds. Return to your lodge for diner and overnight stay
Day 3: Transfer to Lake Bunyonyi
Enjoy your breakfast and get ready to depart Bwindi for Bunyonyi in Kabale district. The drive is approximately 2-3hrs and so no need to rush, take your time and check out various craft shops and find something to carry home. Best part of Lake, choose to spend your night on any of the developed islands, here you are closer to the birds more than you can imagine. Check in to your lodge upon arrival and have time to through your birding list of the day with your guide.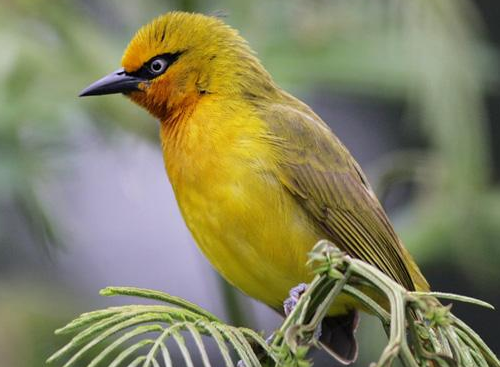 Day 4: Full day bird watching on Lake Bunyonyi
After a delicious breakfast, your guide will be waiting on you at the canoe, join him and roll the boat gently around the islands as you capture a number of birds including Uganda's main crested crane, crested francolin, malachite kingfisher, broad billed Roller, yellow breasted sunbird, Red – headed lovebird, long-tailed warbler, Black collard Barbet and a lot more. After lunch, take a nature walks on the island, here you will spot more birds. Have the rest of the evening at your camp or lodge.
Day 5: Reserved for Departure
After breakfast, hope on board and drive back to Kampala. Enroute lunch meal in Mbarara is worth a stop at the Igongo cultural center. Save a few minutes to visit the western museum and get to know more about the culture of the western people. Proceed to Kampala for your night or directly to the airport for your flight to the next destination.
END OF BIRDING SAFARI
To book or inquire about the 5 days birding safari in Uganda, simply send us an email to info@ugandasafaribookings.com or call us now on +256-700135510 to speak with our team.