Mumwe Safaris offers you guided tours in Kampala to enjoy the richest culture, history, a number of attractions around the capital city of Uganda. Get the best out of your city tour across the seven famous hills; Mengo, Rubaga, Kasubi, Namirembe, Old Kampala, Kibuli and Nsambya hills. Whether you are a couple, solo or family traveler, there are a number of Kampala city excursions to cover the needs of everyone regardless of the age and budget.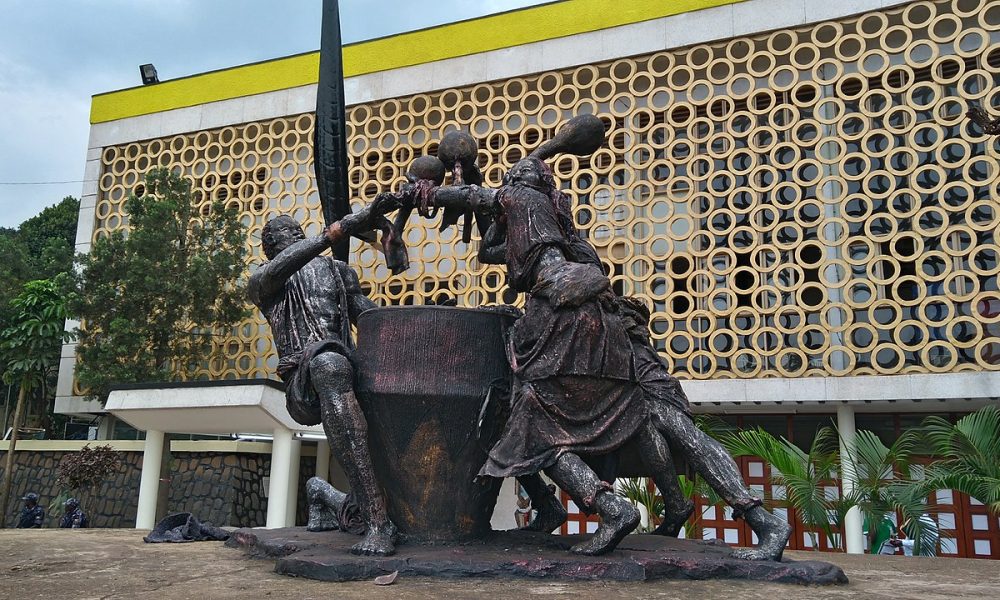 Top Sites To Visit On Kampala City Tour
Kabaka's palace
Many tourists that are interested in culture and history, crowd the king's palace every year to get part of the history this site holds. The king's palace is located on Mengo hill and is a very important site for all people that belong to the Buganda kingdom. Apart from the reign of the king and his parliament, this site also pictures much of the history from the colonial time, to independence and all the different presidents that came in power and how much they affected the flourishing of the palace. Interesting points about this site are the Kabaka's lake, the torture chambers, the ancient army weapons, the Bulange or parliament of Buganda and a lot more.
Uganda Museum
The Uganda Museum displays historical and traditional life gatherings or collections of Uganda's culture and heritage. This is the oldest museum in East Africa dating way back 1908 during the colonial period. Visiting the museum is so rewarding especially for those that love to study much about the destination and country and benefits even the young children. Some of the things found at the site are musical instruments the early man enjoyed, hunting and war weaponry, traditional dressing for all cultures and tribes in Uganda, taboos and staple foods, fossils, and entomology.
Religious sites
Uganda is widely grounded on religion covering different types of faith; many of the hills that make up Kampala city have various cathedrals and mosques as well as temples. Rubaga Cathedral which was constructed by the Catholic missionaries, Namirembe by the Anglican missionaries, Kibuli mosque and the beautiful Bahai Temple are some of the famous religious sites in city. Many more beautiful worship centers have been constructed like Miracle center cathedral, Watoto Church, Gadhafi mosque, which now stands as the biggest and most beautiful mosque in Africa.
Makerere University
Makerere University is also among the oldest universities in East Africa and it was of great importance and pride for anyone to have gone through this institution of higher studies. The university features a number of faculties, accommodation halls, hostels, and beautiful architectural set up. The university is open for those in need of research trips and as well a city tour spot.
Craft markets
You cannot windup your city tour minus visiting the various craft markets in the city. All these craft markets, from Buganda Road, to National theater show case various beautifully handcrafted products from local materials, like dried papyrus, banana leaves, art paintings, stones and so many more. Buy something to bring back memory about your trip in Uganda, like table mats, handcrafted bags, masks, bungles, trays, children toys, necklaces, ear rings, African print clothes and so many more.
Dinning and Entertainment
Kampala city has various hotels and restaurants offering both local and international dishes, do not go hungry, look out for tasty local dishes and try them out, or choose to stop at fast foods, crab a pizza, stake or refreshing ice cream, do not worry you always find something to eat at every corner of the city.
Much as the city is busy during the day, it is way vibrant in the evenings and late night. Visit various centers like the National Theater for some fun to crack your ribs, cinema halls, clubs and street jam, or choose to spend the night at your balcony with awesome views of the city.
Planning to explore Kampala city this season on self drive or driver-guided road trip, we at Mumwe Safaris will be more than happy to organize an affordable Kampala city tour adventure for any type of traveler including backpackers. To book a city tour in Uganda today, simply send us an email to info@ugandasafariboookings.com or call us now on +256-700135510 to speak with our reservations team.