The 7 Days Uganda tour adventure features visits to Kibale forest, Bwindi & Queen Elizabeth national park with fun packed activities like chimpanzee and gorilla trekking expeditions plus game drives and boat cruise along the Kazinga channel.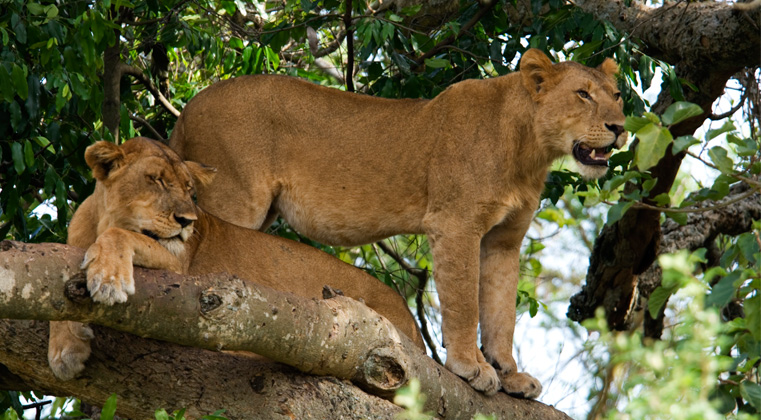 7 Days Uganda Tour Package Itinerary
Day 1: Arrival
Different airlines land at various time intervals at the airport, some come in early morning and others afternoon, evening and late night. Whatever flight that you and comfortable with as long as it heads to Uganda, our company representative will be waiting on you. Transfer to your lodge after airport pickup. Your 7 days trip in Uganda has started today, you are welcome.
Accommodation: Sheraton hotel, fairway hotel, Namirembe guest house
Day 2: Transfer to Kibale forest National Park
Kibale forest National Park is among the top and most interesting parks to visit while in Uganda. the park is a home to over 70 mammals among which are the chimpanzees, forest hogs, monkeys and a number of over 376 bird species, approximately 351 tree species. The drive from Kampala to Kibale forest via Mubende town is approximately 6-7hrs. Enjoy an interesting drive all the way, peel your eyes there is so much to see.
Accommodation: Ndali lodge, primates cottages, chimpanzee guest house
Day 3: Chimpanzee tracking & Transfer to Queen Elizabeth National Park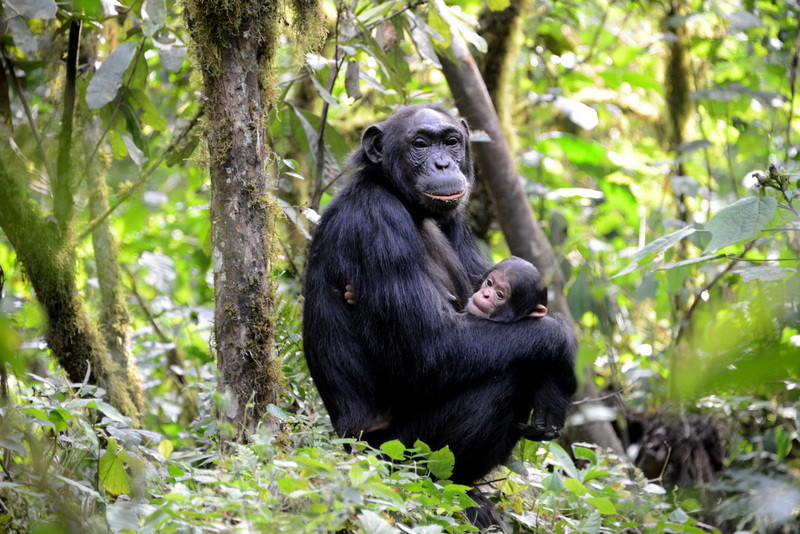 Today is an adventurous day as you head to the deep forest in search for the chimpanzees. Trekking the chimpanzees starts after a simple briefing at 7:30am. You will hear them before seeing them, be steady as these are shy apes and disappear easily in the tree canopies. Also catch sight of the colobus monkeys, red tailed monkeys and a lot more. After the adventure in the tropical forest, have your lunch and and continue your Uganda tour with a visit to Queen Elizabeth National Park
Accommodation: Mweya Safari lodge, Enganzi safari lodge, Mweya hostel
Day 4: Game viewing and launch cruise
On this day , there are all interesting activities on the menu, the game drives offers great chances to see thousands of elephants, buffaloes, lions, hyena, leopard, bushbuck, Uganda kob, warthogs and this is best done in the early morning and late evening. The launch cruise makes a great destination to the Kazinga channel, at the channel you can view many hippos lazily swimming in the waters, young men jumping down from the metal poles of the channel, beautiful birds of Queen Elizabeth. After the day's activities, return your lodge for dinner and overnight stay.
Accommodation: Mweya Safari lodge, Enganzi safari lodge, Mweya hostel
Day 5: Transfer to Bwindi forest National Park
Bwindi forest National Park is prestigious described as the ultimate gorilla experience, reason being, that it is only place in Africa where you will meet the ultimate gorilla trekking experience on a wildlife safari. The drive from Queen Elizabeth to Bwindi National parks offers a great highlight of the Ishasha sector beautiful zone for the tree climbing lions. Proceed to the park for dinner and overnight stay.
Accommodation: Gorilla Resort, Lake Kitandara Tended camp, Buhoma community Bandas
Day 6: The Ultimate Gorilla experience
This is the top highlight for the whole 7 days Uganda tour adventure. Coming into close face to face encounter with the gorillas is such a breath taking experience, the feeling that is worth every dollar you spent. After the briefing, follow your guide in the forest and hunt for the gorillas, have an hour in the forest viewing the gorillas and then have some picnic lunch in the tree shades.
Some gorilla families can easily be found while others hide far into the forest, which is why you can never predict how many hours you will be in for the experience. If your trek went quite smooth and fast, you can fix your afternoon for a community visit to the Batwa pygmies.
Accommodation: Gorilla Resort, Lake Kitandara Tended camp, Buhoma community Bandas
Day 7: Reserved for Departure
Drive back to Kampala after your breakfast, have a lunch stop in Mbarara and proceed with another stop at the equator monument, remember to take some pictures for memory. Visit the craft shops and get something to take back home in memory of your trip
END OF UGANDA TOUR
To book or inquire about the 7 days tour in Uganda, simply send us an email to info@ugandasafaribookings.com or call us on +256-700135510 to speak with our reservations personnel.