Discover, unveil and explore the best of Uganda's culture on an extraordinary 8 days tour. For those that prefer underground tours, cultural tours are the best option while in Uganda. This Uganda cultural tour offers you opportunities to visit the kings' palaces, royal destinations in Uganda, a time to enjoy the cultural food, dressing and parties.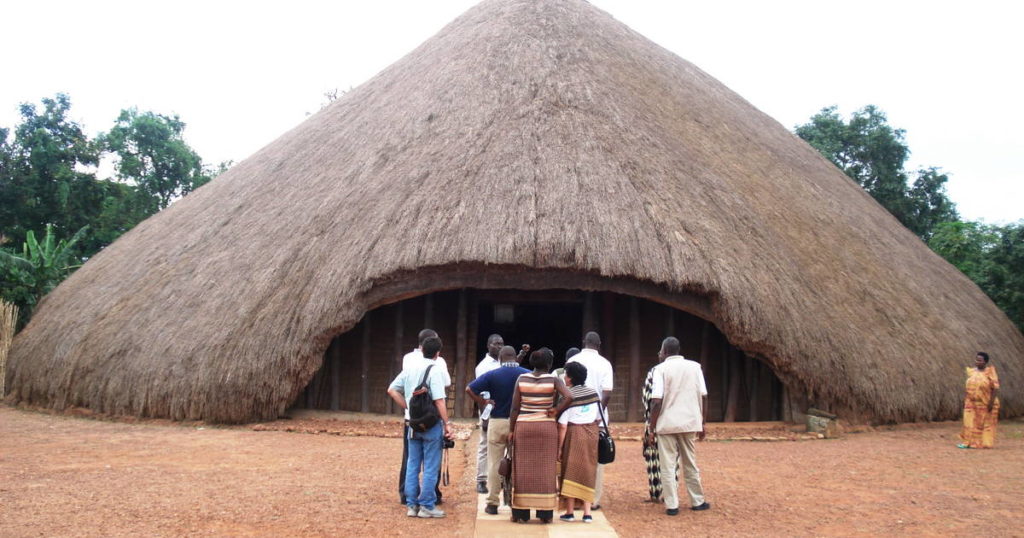 Day 1; Transfer to Kampala
Meet your driver at the agreed location either at the hotel or Entebbe airport to the country's capital city. Although Kampala is well known for being a commercial city, it's also one of Uganda's top tourist destination because of the many tourist attractions in it like Gadhafi ,mosque , Baha'i shrine and many tourist sites based in it . Drive along Entebbe road and observe different shopping malls, business shops, homesteads. Have lunch in one of the restaurants and proceed to the lodge for the remaining evening as well as dinner and over night
Day 2; Kampala Cultural Tour
After a delicious breakfast, embark on your journey starting from Kasubi tombs, the burial site for the deceased Buganda kings and listen to their stories and beliefs like Buganda kings don't die but just disappear .proceed to the Buganda palace, the residence for Buganda kings and learn more about the king coronation process and the different royal regalia like spears, drums highly respected in the kingdom.
Have a stopover for lunch in one of the restaurants in town and later proceed to the Uganda museum to observe different items and objects used in the ancient regime like Stone Age period and listen to the history of nature, culture, technology, tools used in the ancient period as well. Return to the lodge for dinner and overnight.
Day 3; Transfer to Jinja
The transfer from Jinja to Kampala is mainly approximately 2 hours and it will start immediately after your breakfast and embark on your trip to the capital of adventure passing via Mabira forest the largest tropical forest in Uganda and a small hike will be enough to stretch your legs and make your trip more fascinating as you observe different wildlife in the forest.
Stop over at Sezibwa falls with its unique origin being born by a human being as observe how the brown water pours out into the Sezibwa River, take photographs and proceed for your lunch in Jinja town before proceeding to your lodge for dinner and overnight.
Day 4; Cultural Tour in Jinja;
Enjoy your breakfast in preparation for another spiritual day in your life as your visit Bujagali & Itanda ancestral grounds with ancestral spirits in the traditional shrines where you can request for anything you want like blessings from traditional healers who can cure your diseases as well .
Later proceed to Mpumudde hill which was a meeting place for the British colonial governors and the Busoga chiefs and see so many memorable items before proceeding to the Busoga palace a home to the soga king in Nakabango and learn a brief history of the kingdom as well as the different royal symbols in the palace.
Learn how to prepare the traditional meal from the palace servants and also have a share of it .return to the lodge for a break before visiting the craft shops with so many traditional attires , clothes ,pins and others that you can buy as souvenirs and gifts to always have your trip at heart . Dinner and overnight at the lodge.
Day 5; Transfer to Fort Portal
Enjoy your breakfast, and proceed to the cleanest town in the mountain of the moons in the west of Uganda along the way observe different large tea plantations, farms, buildings and homesteads. Stop over at Mubende for lunch and at Nakayima tree well known for its breast shape to signify the breast of the legendary king Ndahura' s mother who was stopped from breast feeding him , learn more of the story from there and proceed to the lodge for the remaining evening as well as for dinner and overnight at the lodge.
Day 6; Cultural Tour in Fort portal
After a hearty breakfast, embark on your journey starting from Karambi tombs famous for being a royal burial ground for Toro kings even the founder king of Toro kingdom; king kaboyo is buried in there. Proceed to the Toro palace with a well-structured building containing a lot of respected royal regalia each with a significant meaning.
Listen to the king coronation process before attending the naming ceremony where babies are named pet names like accali, apuuli, akiki basing on there character. Have a lunch break in one of the restaurants and embark on a community walk through Burungu community and be entertained with the cultural dances, music and storytelling, you will spend their remaining evening and later return to the lodge for dinner and overnight.
Day 7; Transfer to Nshenyi Cultural Village
After the adventurous trip in fort portal, proceed to Nshenyi village in Ankole kingdom at the edge of Ntugamo district passing through large plantations, banana farms in Mbarara which is approximately one hour drive to the beacon of light in the rich cattle corridor. At Nshenyi village have a chance to see the Ankole long horned cattle mingle with people in different farms and participate in the milking process, cleaning process, naming process of the cattle, feeding process and also be taught how to prepare the ghee from the milk. Have a taste of their local food before returning to the lodge for dinner and overnight.
Day 8; Reserved For Departure
Have an early morning breakfast, before departing Nshenyi cultural village passing via Mbarara and have a stopover at the Igongo cultural site a former palace of the Ankole kingdom with lots of artifacts and heaps of information about Ankole kingdom .Proceed through Masaka for photographs and water experiments at the equator monument before continuing to Kampala or any other destination.
END OF CULTURAL SAFARI
To book or inquire about the 8 days cultural safari in Uganda today, simply send us an email to info@ugandasafaribookings.com or call us on +256-700135510 to speak with the reservations team.