For all the national parks and wildlife reserves in Uganda, entrance fees are formed and regulated by Uganda Wildlife Authority (UWA). These prices are changed every after two years and it is important to get updates of the prices for the period you plan to travel. They are normally well stipulated in the park entry fees document.
Murchison falls national park is one of the most visited safari destinations in Uganda and East Africa. It is an amazing place to see large herds of big game, different species of birds and to get lost in a jungle with magnificent landscapes. The savannah park boasts over 140 mammal species, 556 species of birds and 51 reptile species. Apart from all these, Murchison falls national park is also home to the mighty Murchison falls- the strongest waterfalls in the whole world found on the river Nile. The variety of attractions offer a wide range of things to do while on a safari in Murchison falls national park; game drive, boat cruise, hiking to the top of the falls, bird watching and many others.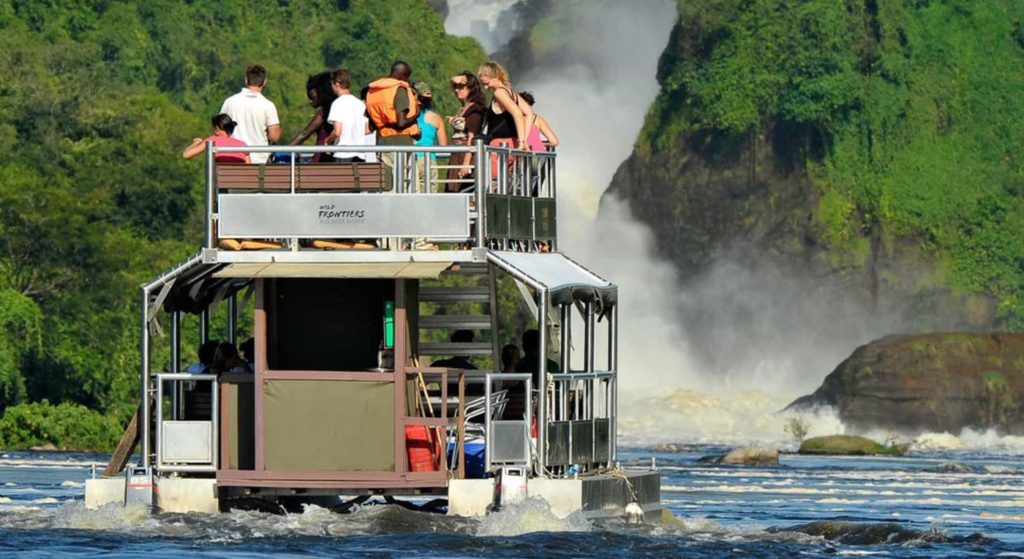 If you are planning to visit Uganda for a safari to Murchison falls national park, and you want to know the park entrance fees for vehicles and tourists plus the major tourist activities, Uganda Safari Bookings highlights the information in this post.
The park entry fees to Murchison national park are divided into categories; individual persons, schools, vehicles and air crafts among others. The individual entrance and vehicle entrance fees are further divided depending on the status and age of the visitors and size of cars respectively.
Individual park entry fees
Foreign non-residents; Adults under this category pay an entrance fee of US$45 while children pay US$25.
Foreign residents; Adults are expected to pay US$35 while children pay an entrance fee of US$15.
East African citizens; adult citizens from east Africa pay an entrance fee of UGX 25000 while children pay UGX10,000.
Note that these entrance fees are independent of other activities of the park and they are payable per person per day.
Vehicle park entry fees
Tour Company Vehicles and 4WD; this category covers vehicles from private tour companies or car rental agencies. Most tour companies are known to the parks and may not require a lot of explanation when making their entrance payments. However, for those that are new, it is advisable to travel with documents that show your tour company details to prove that the car for the company.
Entry fee for Tour Company vehicles are US$ 150 for foreign cars & UGX 30,000 for Ugandan cars.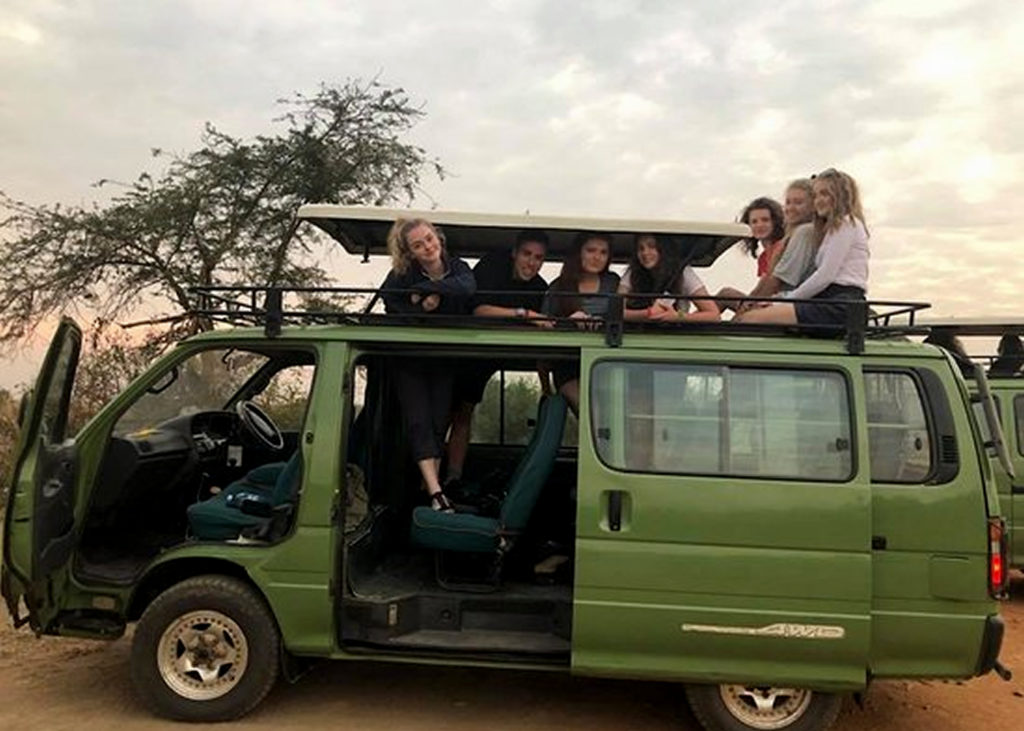 Saloon cars ; simply because every other person says that 4X4 car is the best for safari to Murchison does not mean that sedan cars are prohibited from accessing the park. You can visit the park with a saloon car like Premio, Raum and Wish and do all your desired tour activities such as game drive and also head to Paraa to connect with the boat for the launch cruise.
Entry fee for saloon cars is US$ 50 for foreign license and UGX 20,000 for Ugandan ones.
Buses & Lorries; this category is for larger vehicles and their fee is higher. It covers both passenger and cargo carrying vehicles. Rate for foreign coaches or buses is US$200 while Ugandan buses pay UGX 200,000.
Private Minivans & Minibuses; under this vehicle category, we have mid-sized buses and minivans. These are commonly used for family and small group safaris. Some of the best rental minivans and buses for safari to parks like Murchison falls national park include the Toyota safari van and the 28-seater coaster bus.
Entry fee for foreign private minibuses or vans is US$50 and only UGX 30,000 for Ugandan owned.
Motorcycles; it is exciting that motorcycles are allowed to be driven in Murchison falls national park. You may want to use it because you a lover of motorbikes or perhaps want to cut costs. Traveling to the park with a vehicle is brilliant but not a safe way because it is risky.
You will be expected to pay US$ 40 for foreign motor cycles and only UGX 10,000 for Ugandan ones.
The above entrance rates to Murchison falls national park are effective 1st July 2022to 20th June 2024. If you are planning for a self drive safari to Murchison falls national park this season, this post will be of help when preparing financially. To hire any of the vehicle categories mentioned above, get in touch with us through info@ugandasafaribookings.com or speak to our travel consultants through +256-700135510/ +256-414699459.