Short Safaris to Uganda
Short safaris in Uganda are one of the kind that give you chance to experience Uganda in a short time and offers you chance to enjoy other safaris in Africa. Once you get an opportunity to stay in Uganda for more days, here you enjoy and catch glimpse of many authentic treasures of the Pearl of Africa including her fascinating natural wonders like the Mountain gorillas. We can not ignore the fact that almost every traveler would love to stay longer in Uganda and enjoy her motherland but limited by many circumstances. On this note, for those travelers with little time of stay in Uganda, in this article below, we are more delighted to present you a number of short safaris which give you a chance to experience the authenticity of the Pearl of Africa;
It is important to note that short safaris in Uganda take about 2 to 6 days in the jungle of the Pearl of Africa and most of the safaris done in the 10 fascinating safari parks of the country. These can be enjoyed at any time of the years whenever you would wish to visit Uganda and they include;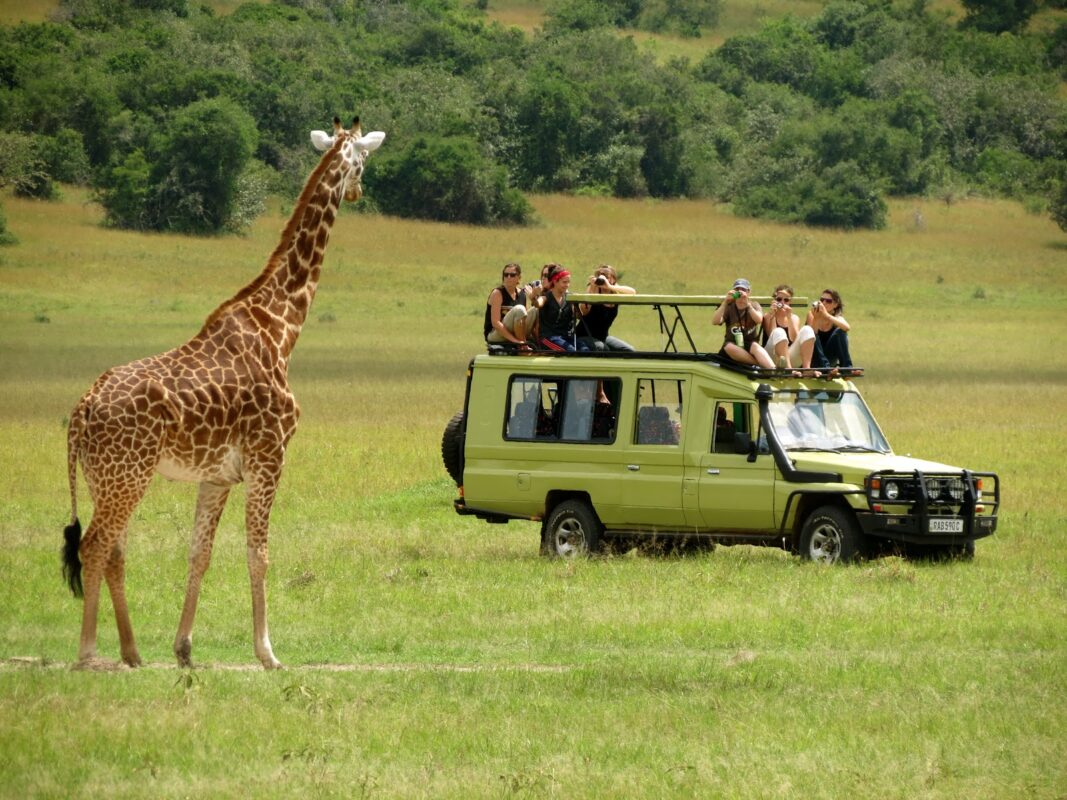 Gorilla trekking short safaris to Uganda
These are the most popular safaris here in Uganda and also the most booked tours by many travelers. On the highlights of Uganda safaris, Gorilla trekking is always a must do thing. Gorilla trekking safaris in Uganda are best done in Bwindi impenetrable forest national park which is home to almost half of the remaining Mountain gorilla species in the world with about 500 Mountain gorilla individuals surviving here. Gorilla trekking is one of the intoxicating outdoor activity perfect ideal experience to enjoy a Uganda safari regardless of whether you are family, soul or group travelers. You are required to purchase a gorilla permit of $700 per person for you to delight in this wonderful experience. Gorilla safaris in Uganda is safe and affordable compared to the gorilla tours in Rwanda where the permit is charged $1500 per person.  Gorilla trekking short safaris in Uganda can last for 3 days where the first day of the itinenary is used for travelling to the park, the second day is reserved for the gorilla trekking experience which takes almost the entire day and then day three is departure back home.
Primate short safaris to Uganda
Uganda is home to 13 exciting primate species which are found in the different safari destinations of the country. However Kibale forest national park also referred to as the "Primate capital of East Africa" is known as the best primate safari destination in Uganda with about 13 primate species including the impressive numbers of habituated chimpanzee communities. A short safari to Kibale Forest National Park in Uganda gives you an opportunity to enjoy a chimpanzee trekking experience and also encounter many other beautiful primates like the black and white monkeys, blue colobus monkeys, red tailed monkeys, grey checked Mangabey, Vervet monkeys, olive baboons and L'Hoest monkeys among others. Short safaris in Kibale Forest National Park take about 2 days or 3 days beginning from Kampala or Entebbe airport.
Wildlife short safari to Uganda
This is the among the most popular safari offers in Uganda along with mountain gorilla trekking safaris. It is important to note that wildlife in uganda differs from one destination to another and from country to another. Although here in Uganda, we pride in offering the most stunning wildlife species which give you unique unbeatable memories on a safari in Africa. The different unique wildlife species has made wildlife viewing safaris extremely interesting, unusual and difficult to spot elsewhere in the world. Your short wildlife safaris in Uganda offers you an opportunity to encounter a diversity of wildlife in the natural environment of the Pearl of Africa and also take a tour at Ziwa Rhino sanctuary where you get chance to see the remaining Rhinos in Uganda. While on your short wildlife safaris, you as well view stunning animals like herds of elephants, African buffaloes, Lions, leopards, giraffes, burchell's zebras, hyenas among other wildlife. You can do short wildlife safaris in Queen Elizabeth National Park, Murchison falls National park, Lake Mburo National Park and kidepo valley national park.
If you are interested in a short safari this season in Uganda, feel free to get in touch with us or other tour operators and grab an opportunity to arrange together a short Ugandan Safari which is based on your personal safari interests, tests and preferences. You can reach us on info@ugandasafaribookings.com or call us directly on 0700135510/ +256-414699459 to speak directly to our customer care personnel.