With the shock that COVID-19 caused to the world and badly affected travel, every other person thought that tourism would never be the same again. Good news however is that the fear is gone and most African countries have opened most of their travel activities. In Uganda, safaris are now moving on as normal as before although the Standard Operating Procedures have to be adhered to during the trip.
Despite its small size, Uganda overwhelms with astounding tourist attractions; beautiful landscape, unique culture and lovely weather. These and more are the reasons for many impressive tourist activities here. From wildlife, communities to the beautiful scenery, you will surely enjoy every moment of your safari.
In this post, we bring you the best activities to do on a Uganda safari this season. One or more of these will make your unforgettable.
Gorilla trekking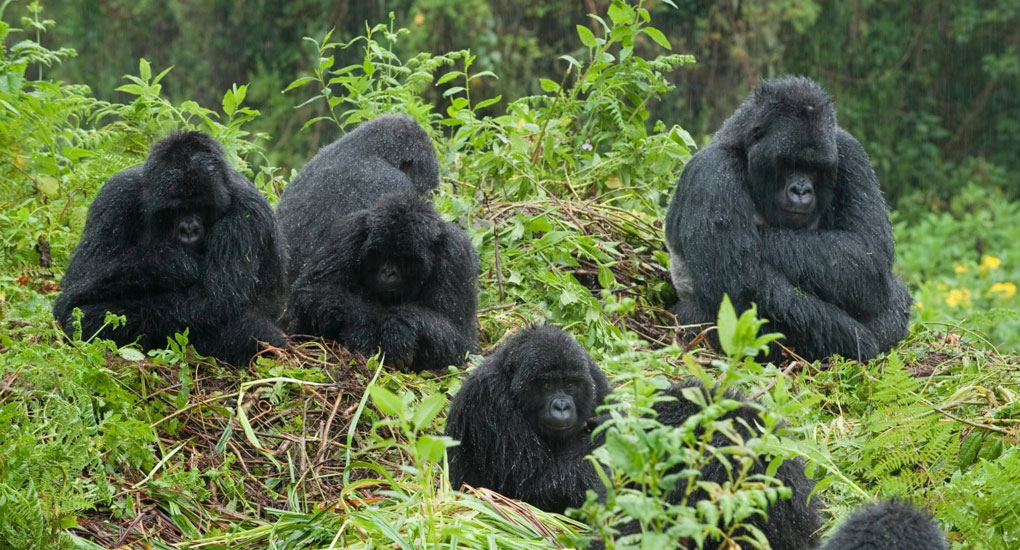 Uganda is the only African safari destination with two places where tourists go for gorilla trekking. They include Bwindi Impenetrable Forest National Park and Mgahinga Gorilla National Park both located in southwestern Uganda. Gorilla trekking can be done any time of the year in the national park of your choice. The main requirement for the activity is a gorilla permit which costs USD 700 for foreign residents and non- foreign residents and UGX 250,000 for East African citizens.
The gorilla trekking experience is referred to as life changing because it is extremely thrilling to watch the majestic gorillas face to face with just few meters separating you from a family of these apes.
Chimpanzee tracking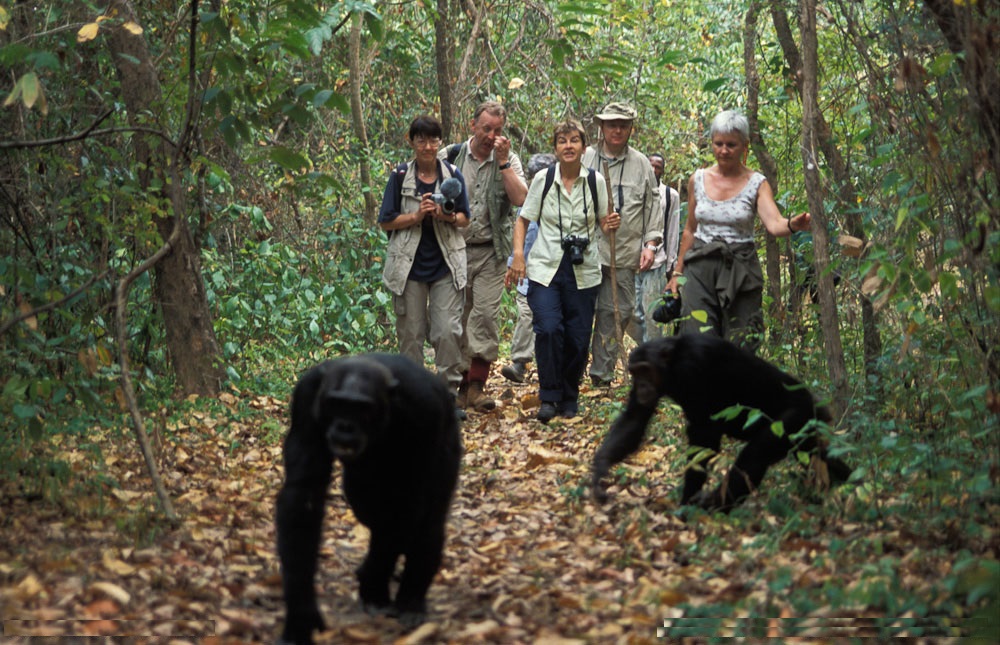 There are four tourist destinations in Uganda with habituated chimpanzee families for tracking and these primates can be tracked at any time of the year. Kibale national park is the prime destination for this adventure while other alternative places where you can choose to track include Kyambura gorge in Queen Elizabeth national park, Kalinzu Forest Reserve and Budongo Forest in Murchison falls conservation area. Unlike gorilla tracking which is done only in the morning, chimpanzee tracking is done in the morning and afternoon. Chimp permits go for USD200 for foreign residents and USD150 for foreign non residents in Kibale national park. The permit allows you to stay with the chimps for a maximum of one hour. If you want more time with these primates, you are advised to go for the chimpanzee habituation experience.
Wildlife viewing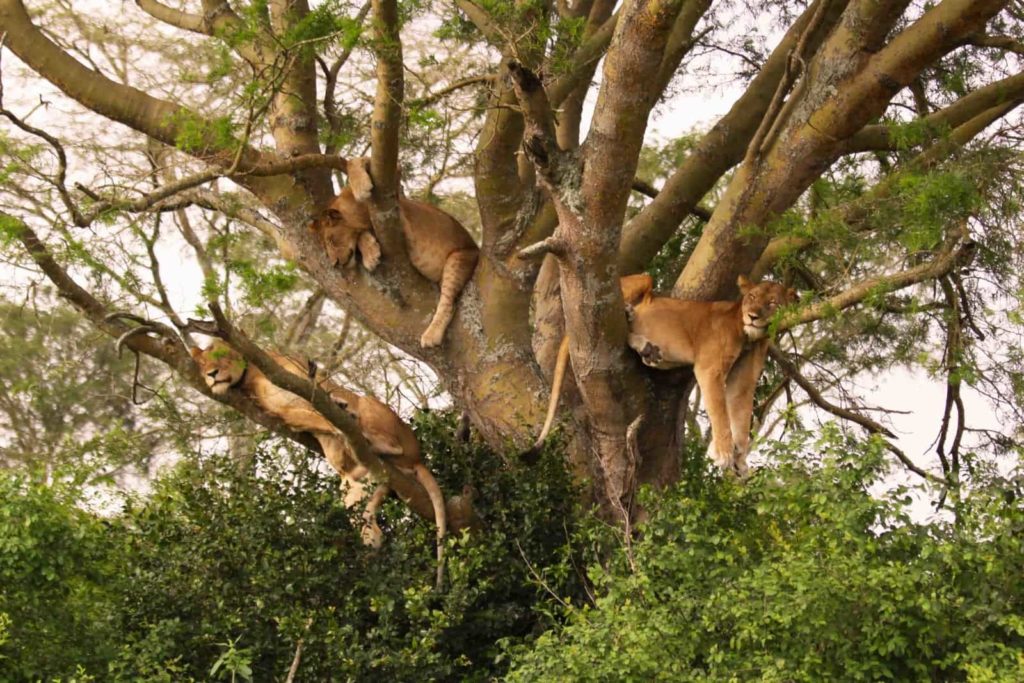 Game drives in Uganda's major Savannah national parks including Murchison Falls National Park, Queen Elizabeth national park, Lake Mburo national park and Kidepo Valley National Park reward with lots and interesting animal sightings. Animals commonly seen during game drives in these wildlife destinations are elephants, zebras, hippos, giraffes, different kinds of antelopes, lions, leopard and cheetah. To see the tree climbing lions, the Ishasha sector in Queen Elizabeth national park is the place to visit.
Golden monkey tracking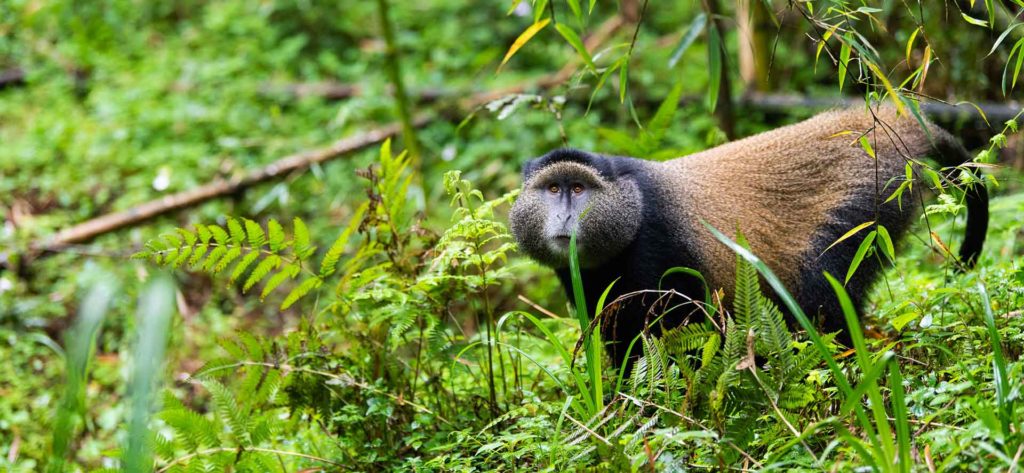 The beautiful golden monkeys are one of the most attractive animals worth spending an hour with. In Uganda, golden monkeys are found in Mgahinga Gorilla Park where they live along with the gorillas and other wildlife. Golden monkey tracking starts in the morning. For you to go for this adventure, you must have a golden monkey permit which costs USD100.
Mountain climbing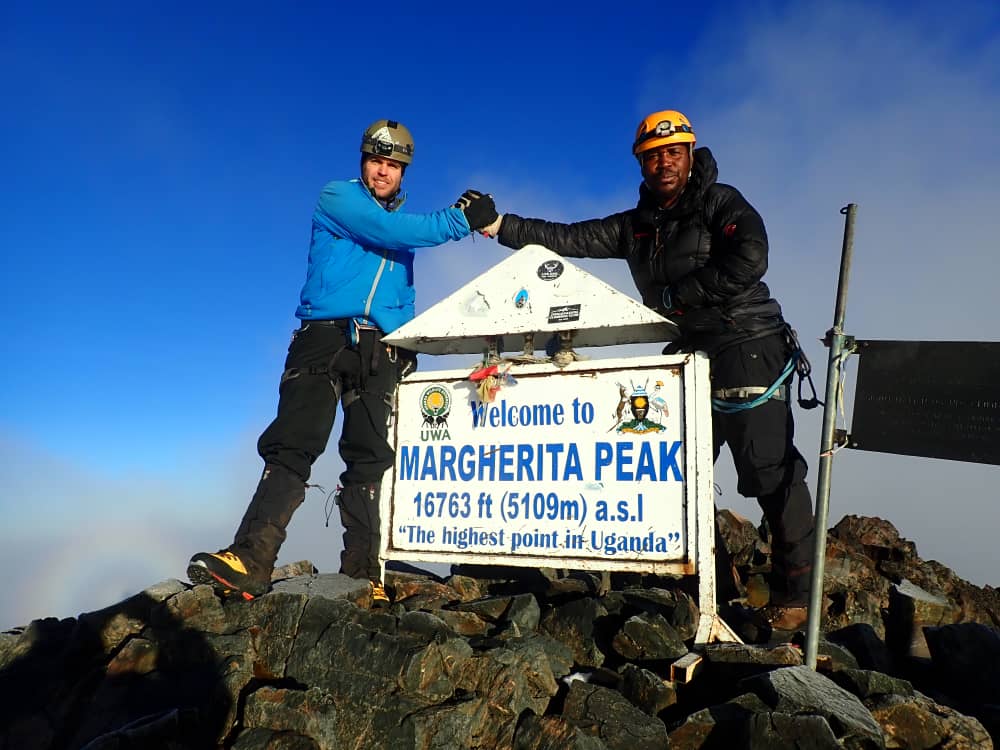 Hiking or mountain climbing is one of the less crowded activities to do in the Pearl of Africa. The country has a number of mountains and hills where adventurers enjoy hiking activities. Mt. Rwenzori offers a great opportunity to climb to the tallest point in Uganda at 5119m above the sea level. Other mountains for where mountain climbing tours are mostly done include Elgon, Sabinyo, Muhabura, Gahinga and Moroto.
Cycling
Cycling is more enjoyable in hilly areas and in Uganda you can do it in Fort Portal, Kabale and Lake Mburo national park. Bikes and other requirements for the activity can be hired from trusted suppliers in Uganda.
Bird watching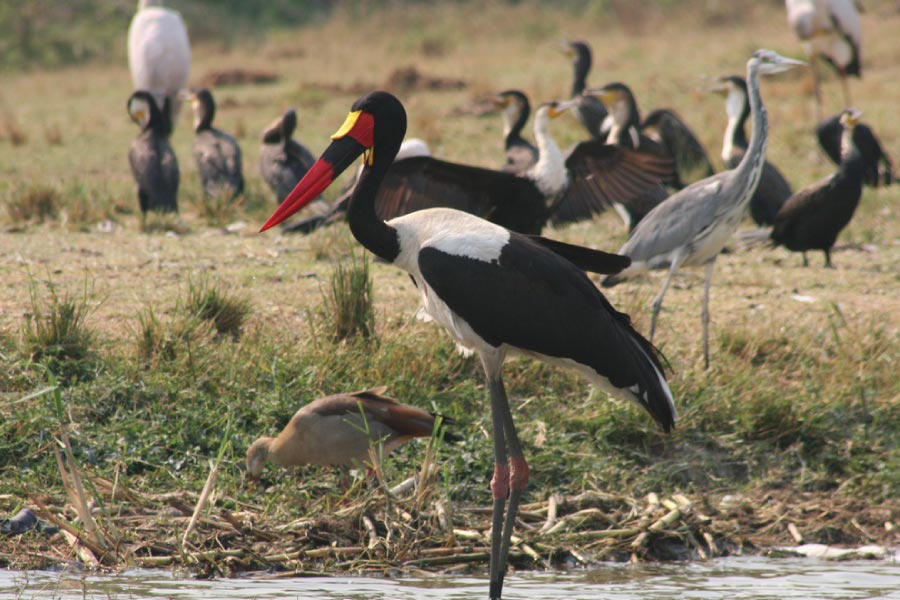 Uganda is a bird haven with more than 1040 bird species and offers a wonderful opportunity for bird watching. It harbors several species of Albertine endemics and lots of migrant bird species. Popular bird watching destinations in Uganda include Queen Elizabeth national park which alone has over 600 bird species, Mabamba swamp which is known for the shoe bill stork, Mabira forest and Bwindi Impenetrable forest national park among others. While on other activities like game drives, gorilla trekking, nature walk and boat cruise, lots of birds are spotted.
Common bird species you are likely to see include the marabou stork, giant heron, giant kingfisher, palm-nut vulture, rare swamp flycatcher, Abyssinian ground hornbill, collared pranticole and African jacana among others.
In case you are planning to visit Uganda this season and you were wondering which astounding activities to do on your Uganda safari, here you go. Make the best choice for great travel memories from this ultimate guide. Please don't hesitate to contact us here at Mumwe Global Safaris to assist you plan an awesome adventure, for more information and inquiries, simply send us an email to info@ugandasafaribookings.com or call us now on +256-700135510 to speak with our travel consultants.