Bwindi Impenetrable national park is one of the oldest deep forest situated along the south western region of Uganda. Bwindi Forest features a series of deep green, narrow, steep valleys, and cloaked in mist. Misty Bwindi forest consists of a complex ecosystem with a wealth of biodiversity and within its depths lies a rare and striking world. Here below are more than delight to present you interesting things about Bwindi Forest Park.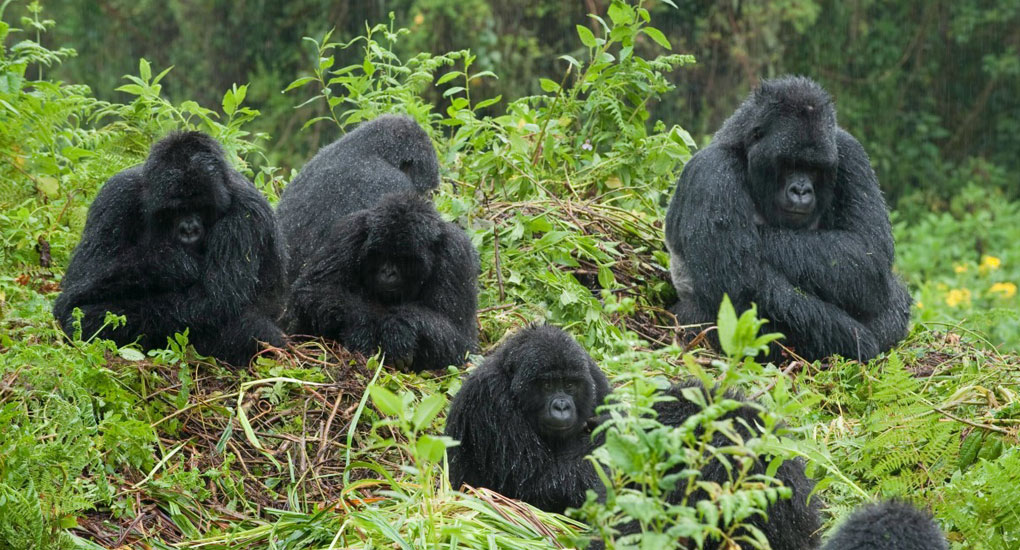 Facts about Bwindi Impenetrable Forest National Park
Due to the dense undergrowth and rugged terrain, large portions of it can only be reached on foot, preserving its primordial nature. A gorilla trek in Bwindi Forest, you chance to encounter the Forest elephants, giant forest hogs, hundreds of butterfly species and several types of primate roam beneath the thick canopy of trees.  Bwindi Forest is home to half the world's remaining population of critically endangered mountain gorilla. Out of these, several families have become habituated to humans, allowing small groups of people to track them and spend an hour in their company.
The gorillas remain wild and the interaction takes place under the careful eyes of highly trained trackers. As gorillas are susceptible to human disease, the health restrictions for visitors are stringent. Due to the rugged terrain, only those older than 15 years are allowed to track.
A day of gorilla trekking begins early, departing from your lodge with the dawn. The guides will meet and brief groups of visitors at the gathering point before setting off.
The walk can be challenging, especially during Uganda's two rainy seasons, which are from March to May and then again in November and December.
Depending on where the gorillas were last seen, the trek can take anywhere between 40 minutes to six hours spent making your way through the tranquil green undergrowth that covers the mountain slopes, with several quiet encounters with the other denizens of the park en route.
When the gorillas emerge from the foliage, time stands still as you enjoy their company for an hour. There is something deeply moving about being in the presence of these regal creatures.
Why you need to visit Bwindi Impenetrable Forest National Park ?
As a UNESCO World Heritage Site with an ecological uniqueness and natural beauty, misty Bwindi forest is home to roughly half of the world's total gorilla population.
Gorilla trekking is assured in Bwindi forest since the park is bisected into four sectors hosting different gorilla families namely: Rushaga, Buhoma, Nkuringo and Ruhija sector. Each sector has its own accommodation facilities close to the tracking area.
Bwindi impenetrable forest consists of a dense growth of herbs, shrubs and vines that covers the valley floors, this makes it the ideal habitat for mountain gorillas.
In case you are planning to visit Bwindi Impenetrable Forest National Park, we hope the above can be of help to assist you plan an awesome adventure in Uganda. To plan a Uganda gorilla safari with us, feel free to contact our travel team by sending an email on info@ugandasafaribookings.com or speak to our travel consultants through +256-700135510/ +256-414699459.