Uganda is a somewhat small country, blessed with incredible natural wonders including diverse wildlife, beautiful water bodies and an awesome landscape among others. It is one of the best safari destinations in Africa and is mostly known for gorilla trekking but also other safaris tours. Uganda is mainly toured by road; the well-paved roads connecting from Kampala to every region of the country and off-road tracks to remote destinations.
If you are looking for a safe and lovely country in Africa to explore on self drive, Uganda is one to consider. It remarkably offers thrilling road trips to adventurers exploring on their own. Do you want to self drive Uganda and still looking out for the best places to visit? Let this list help you add up something interesting for your bucket list.
Murchison falls national parks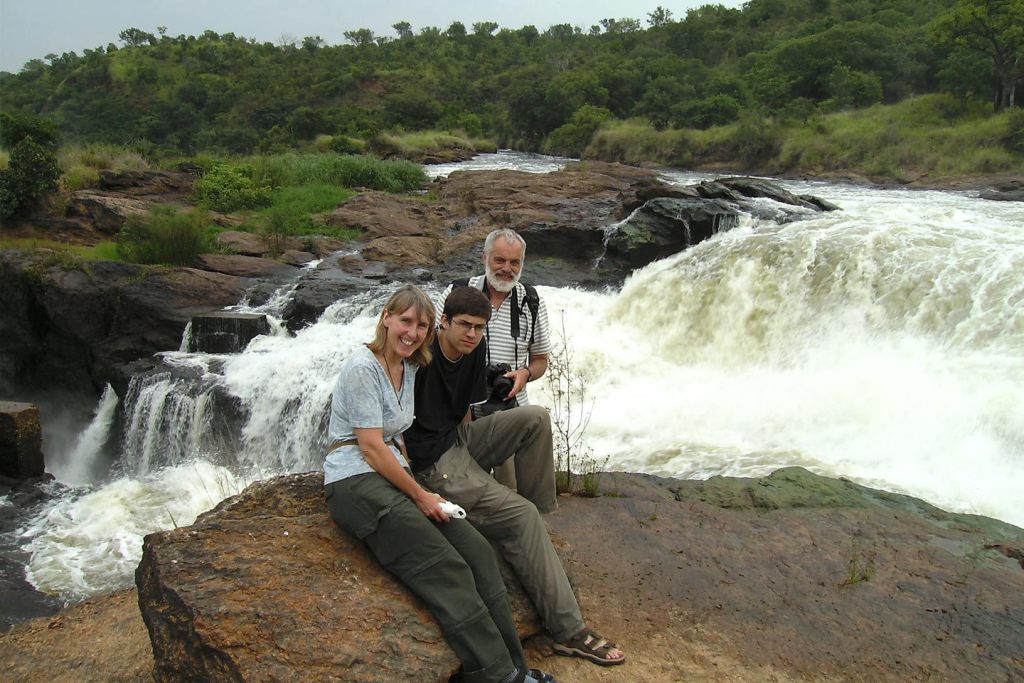 Murchison falls National Park is the largest national park in Uganda and is popular for its huge population of wildlife including elephants, antelopes, lions and lots of bird species. While on your self drive trip in Murchison falls national park, there are interesting activities to engage in; game drive, Nile boat cruise, hot air balloon, chimp tracking and nature walk.
The road trip to Murchison Falls lasts about 5 hours from Kampala and the park can be accessed through Masindi or alternative gates in the northern side.
Jinja
Nick named the "Adventure capital of East Africa", Jinja comes number one place to visit if you want an awesome treat. It is the best tourism destination for adventure seekers as it is filled with enjoyable activities including whitewater rafting, bungee jumping, quad biking, speed boat tours and tubing among others. Expect a remarkable moment at Jinja, where adventure quenches your travel thirst.
The driving time to Jinja from Kampala is approximately one hour. However, there are a number of places attractive for a stop and these may rise your travel time. They include Mabira forest and Sezibwa falls.
Bwindi impenetrable forest national park
Not to see everywhere else are the mountain gorillas which live only in the Virunga Massif and Bwindi national park. The so-called impenetrable forest is home to more than 400 mountain gorillas and is a thrilling place for gorilla trekking. Self drive tours to Bwindi are much more enjoyable because of what the en route journey offers you, starting from the moment at the equator, through the deep green banana and tea plantations in the western region, then through the roads winding around the numerous hills of Kabale. Bwindi boasts a number of eco-friendly lodges where you will enjoy your stay and take pictures of almost every corner you sit at.
The long journey from Kampala to Bwindi takes 7-8 hours via Masaka Mbarara highway.
Queen Elizabeth national park
This is a medley of wonders, the only place in Uganda that gives you high chances of spotting groups of tree-climbing lions resting on tree branches in the mid-morning hours. The savannah wildlife nature reserve offers delightful tour activities; game drives, boat cruise and nature walk which allow you to explore the park and see some of the residents here. It is home to 96 mammal species and more than 600 bird species.  
Queen Elizabeth national park is located in western Uganda and a self-drive road trip with 4X4 safari car lasts about 6 hours driving via Mbarara.
Lake Bunyonyi
Lake Bunyonyi is not just the deepest lake in Uganda, but also the most beautiful. It makes the southwestern region one of the best places to visit because you ought witness the beauty; breathtaking views of the spotted lake and the Virunga ranges in the background. Not to miss is the canoe ride that takes you exploring the lake. Lake Bunyonyi has a history worth giving an ear; it got its name from being a home to so many little birds. Bunyonyi is a phrase that means "place of little birds". The islands also have local stories attached and the local guide will exhaust all this during the cruise on the lake.
Discover the beauty, culture, history and any other hidden gems in Uganda on a self drive tour. Diving from the capital to the far western, east or north of the country, you will experience the best that Uganda has keeps. You can rent a car for a Uganda self drive road trip today by contacting us through info@ugandasafaribookings.comor call the reservation team on +256-700135510 / +256 414-699459.