Taking on your own adventure through the winding roads of western Uganda can be a lifetime experience as you look forward to engaging in the life-changing gorilla trekking experience. The roads and tracks here plus the 7 hours distance demand for travel in 4X4 safari vehicles are ideal for self drive road trips to Bwindi Impenetrable national park or Mgahinga Gorilla national park. While planning for a Uganda gorilla safari adventure, keep it in mind that this kind of tour requires a high level of responsibility because of the process of preparation. In other words, making ready the things necessary for you to have a successful gorilla tour.   
Mumwe Safaris Uganda organizes gorilla safaris in Uganda and we are proud to present to you all you need to know about self-drive to Bwindi forest including must-pack items for the road trip.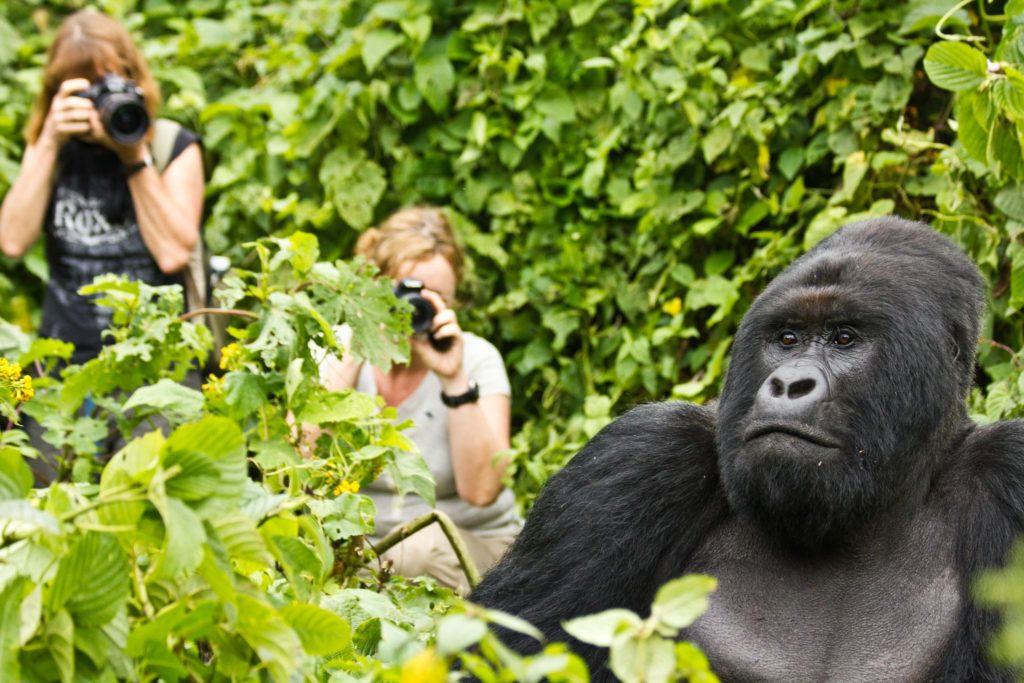 Gorilla permit
Before you set off from your home to start your gorilla safari, make sure to have confirmed the reservation of you gorilla permit. Through your tour operator, you can book for your permit at Uganda Wildlife Authority to trek in your preferred sector. Note that gorilla permits are always on high demand and require early booking.
Must have a driving permit
By the act of traffic safety law, it is mandatory for any person driving or operating a motor vehicle to possess a valid driving permit. If you are foreigner, you must have an international driving license document.
Know the rules and regulations of gorilla tracking
Uganda wildlife authority set a number of gorilla trekking guidelines and requirements which must be followed by everyone on the gorilla trekking adventure. This was for conservation purposes and they are intended to protect and increase the number of mountain gorillas since they are classified as endangered. They are briefed to clients early morning before starting the gorilla trek and must be adhered to by all trekkers. However, you can read them online as you prepare for your self drive gorilla safari.
Packing list
It is great to know that you are going for your gorilla safari to Uganda soon, more over on self drive. Wondering what items to pack for the trip? Here is a list of the major things to put together in your travel back before you set off; long-sleeved shirt/blouse, trousers, hiking boots, rain jacket and sweater, camera, binoculars, a pair of outdoor gloves, waterproof backpack, two masks and hand sanitizer and energy giving snacks.
Basic knowledge of 4X4 vehicle
To stay safe on the road throughout your gorilla self drive tour to Bwindi or Mgahinga gorilla parks, it is essential to have basic knowledge of a 4WD vehicle. This will help you go easily maneuver in rough terrain.
Hard copy of a map
Not every place around the country allows a perfect internet connection! It is important to carry a hard copy of a local map to help you get to your destination in case you are unable to use the Google map. You can get one from your tour operator or get advice from them on how to get one.
Most roads in Uganda are well paved including the road from Kampala to Bwindi Impenetrable national park and Mgahinga gorilla national park in southwestern Uganda. However, if you are connecting from other destinations like Queen Elizabeth national park to the gorilla parks, you will drive on tarmac tracks which require good driving experience and knowledge. Regardless of the kind of road ahead, our customized 4X4 safari cars will help you get a wonderful road trip. To book for a safari car this season, get in touch with us through info@ugandacarrentalservices.com or call our reservations desk on +256-700135510/ +256-414699459.