We appreciate the power of technological and the way it has simplified almost everything in the World including the travel life. The art of technology is extremely impressive regardless of whether you own an iPhone or Android Platform. It is now very possible to stay connected as well as access the world of numerous possibilities using various applications. For all people who are passionate with travel, many travel apps have been developed in tourist destinations to enhance an exceptional adventure experience. Rwanda – the "Land of a Thousand Hills" is one of the outstanding African jungle destinations with stunning natural landscape scenery worthy an exploration on an African Safari. The country is home to a diversity of intriguing attractions including the Mountain Gorillas which is the top act in her tourism.
In this article, we are delighted to shortlist the top 7 Travel Apps to download while on a self drive safari in Rwanda in 2022;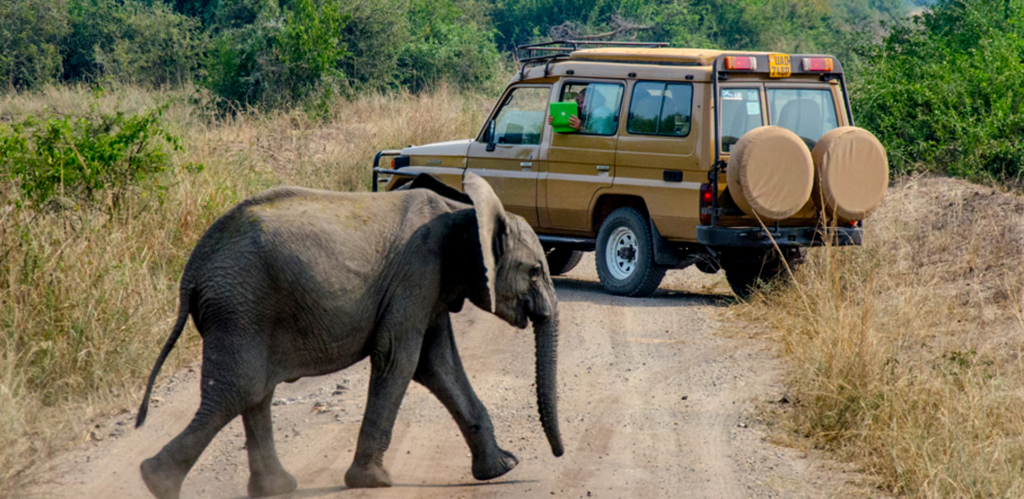 Rwanda travel guide
Rwanda travel guide app provides travelers with all useful information they need to know about Rwanda. With this app get to know the country's stunning beauty as well as her fascinating wildlife. This app gives an incredible description and ultimate guide on how best to explore the Land of a thousand hills. It is paramount to note that Rwanda is worldwide popular for its charming primates including the Endangered mountain gorilla species as a star attraction to many tourists that visit her motherland. Using this app, catch a glimpse of its picturesque lakes, impressive populations of bird life, the eye-catching dense Jungles, amazing hiking spots and also explore remote Island communities among other interesting features.
Rwanda Liberation trial app
This is an application launched by the Rwanda Development Board to file the Liberation History Tourism trail. Apparently, the trail is one of the astounding tourist attractions in Rwanda in the category of heritage and cultural offerings. The Liberation story as well as the post-genocide transformation is something you ought not to miss when you visit the Land of a thousand hills. The liberation app presents the 8 unique destinations identified during the liberation and each exhibit unusual attractiveness such as; Kagitumba, Mukarange, Mulindi, Urugano, Gikoba, and CND. This app provides readily available reliable content concerning the trail legendary history.
Safe Motors app
Travel safely with a motorbike taxi while in Rwanda. This is a reliable means of transport that gives you chance to enjoy a safe ride with good drivers as well as run away from traffic accidents while exploring the beautiful Kigali city.  The SafeMoto app has become Africa's uber in Rwanda as it changes the life of commuters and makes streets safer in the country.
Tap and Go Rwanda
The Tap and Go app in Rwanda is an application that allows commuters to pay for their bus fares electronically using mobile money or any other point of sale machines operated by bus terminal vendors. While boarding the bus, all you need is to tap the card on the machine which deducts the transport fares of a given route and it as well displays the account balance. For all travelers planning to experience public transport in Rwanda, the above app can be ideal while on your road trip adventure.
Rwanda Easy access app
This is a mobile app developed by Rwanda Medical doctor-Horatius Munyampundu to enhance a quick service delivery to all patients. The app gives you an insight to send SMS to medical doctors and get an immediate feedback with in five minutes. We therefore advise travelers planning future trips in Rwanda to consider the app useful especially in times of healthy emergences that might arise.
PIKIWASH App
The PikiWash is an effective and efficient motorbike app that provides quick solution to motorbikes cleaning and basic maintenance services. The PikiWash offers an astounding service to a multitude of motorcycles in the country. Planning a self drive road trip with a motorbike in Kigali, download this app and delight in its eco-friendly and reliable quick cleaning services
GroceWheels App
This is an online delivery service dealing in dry products, fruits, flowers, Vegetables and wine. Their service can get you anywhere e.g., at office or household places. Upon arrival in Kigali, put off the hustle and burden to moving yourself around the city while looking for your favorite groceries. Simply download the app and find yourself covered with whatever shopping you need during stay.
Are you planning a future safari in Rwanda this season? Spice up your trip experience by downloading the top fascinating travel apps that give long lasting memories about your safari. Travel apps provide you with updated information to guide you to achieve a dream-life safari in Rwanda.
In case you are in need of more information about downloading these travel apps, feel free to contact our professional reservation team. Simply send an email on info@ugandasafaribookings.com or call us now on +256-700135510 to speak directly to our customer care personnel.