Searching for a budget-guided gorilla tour in Uganda for teenagers in this season? The Pearl of Africa is one of the best destinations in Africa that offers a safe and affordable mountain gorilla trekking experience. Regardless of whether you are solo, family or group travelers, feel free to get in touch with us for unique dreamlife gorilla adventure here in Uganda. 
At Mumwe Global Safaris, we pride in organizing family gorilla tours for teenagers at the most affordable rate. Respecting the truth that the age limit for gorilla trekking is 15 years and below, we are glad to inform you that it is very possible for a person below the age of 15 years to go trekking. Are you having a daughter or son and you would love to enjoy a gorilla experience together: Here is all you need to do for you to have a dreamlife mountain gorilla adventure;
Advance communication
While booking a family gorilla tour for your teenagers, we advise that you communicate in advance how many you are in a group and also feel free to share the passport copies plus the recent photos of your teenager.  These are mandatory requirements asked by the Uganda Wildlife Authority while making reservations for the gorilla permits. The passport copies are used to verify whether your age qualifies you for the gorilla trekking experience.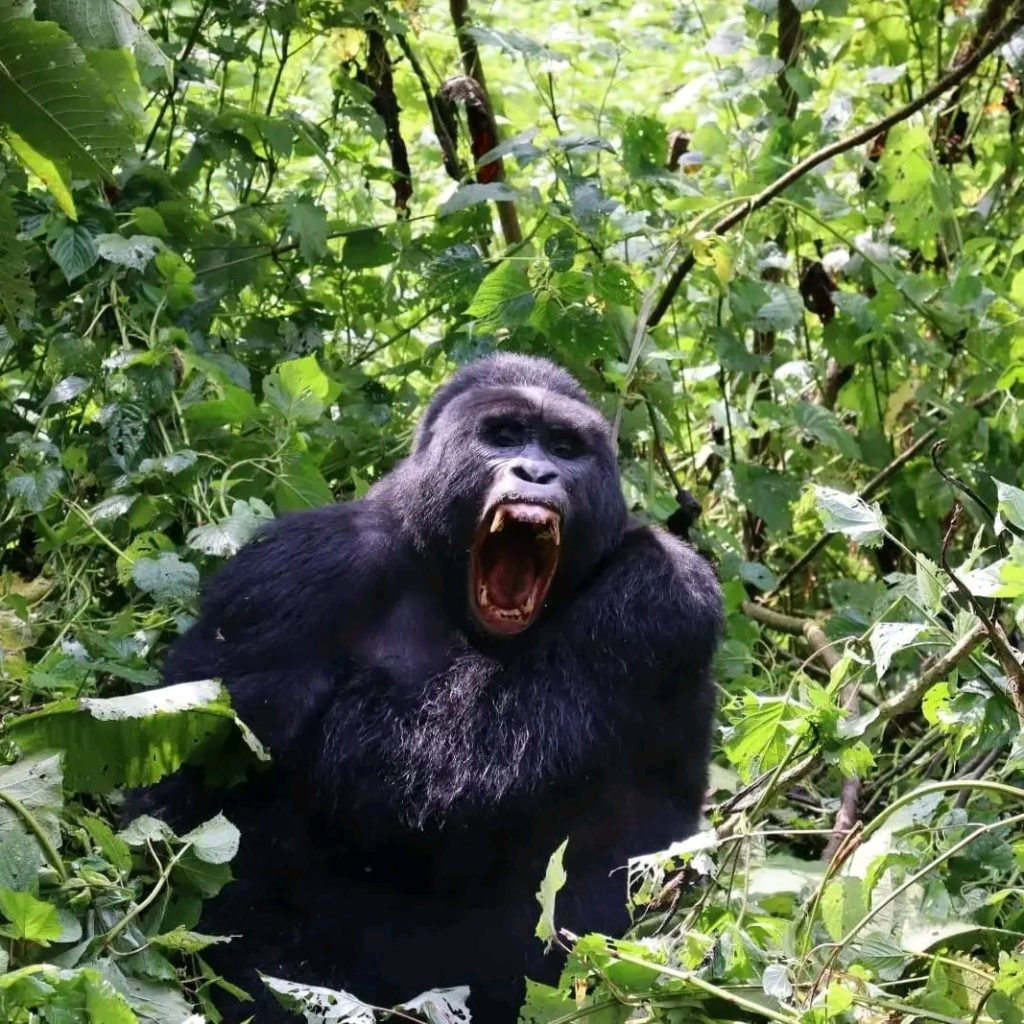 For minors like persons below 15 years of age, it is cruel to follow the extra vetting procedures that are given by the Uganda Wildlife Authority.
Travel Budget and time.
Also take courtesy to communicate your budget as well as travel date details at least 4-6 months of travel. This gives chance to your Tour operator like us to book you the best sector where you will enjoy your gorilla trekking experience.
When you book with Mumwe Global Safaris your family tour, we can customize your gorilla safaris with other interesting activities like chimpanzee trekking, birding, nature walk that takes you to explore the beauty of the Bwindi Impenetrable Forest National park thus supplementing on your gorilla trekking experience.
Gorilla permit booking
The Gorilla trekking permits are only issued and purchased at the UWA headquarters. The permit is a document or card that allows to see the Mountain gorillas in their natural environment. Upon locating a gorilla family, you are permitted to spend one hour with the habituated gorillas. In the one hour, observe their behavioral patterns of life such as females feeding the young ones, watch the juveniles playing , take photos and videos that remind you about your gorilla tour in Africa.
The Uganda Wildlife Authority charges a gorilla permit US$700 per person for a single gorilla trek to all foreign non-residents. At Mumwe Global Safaris, we can assist you book gorilla permit and save you from the hassles when you choose to book directly with the UWA offices. The UWA reservations team are not easy to get when you call them especially in the afternoon hours since they are always busy attending to other clients in office.
Before we reserve for you a gorilla permit, we task ourselves to check the permit availability then we get back to you with the availability details. This helps you to plan your trip appropriately depending on your travel dates. We offer inclusive gorilla safaris that covers your gorilla permit plus all your safari services. After booking and picking your gorilla permits on your behalf from the Uganda Wildlife Authority, we send you scanned of your gorilla permit for your record.
Batwa cultural experience
A family gorilla tour with teenagers gives you an insight to enjoy a cultural encounter with in the Batwa pygmy communities at the edge of Bwindi Forest. Batwa pygmies are popularly known as the shortest people in the world. These originally used to live in the forest but when Bwindi forest was gazetted by the Government of Uganda with an aim to protect the endangered Mountain Gorillas, the Batwa Pygmies were evicted out of the forest. Initially they survived their life totally on the forest through hunting, fruit gathering among other daily activities. Thus they start to live a normal life like other people.
After the gorilla trekking experience in the forest jungle, spend your evening with these wonderful people in their communities. Here you meet and greet with the Batwa guide who takes you around to explore their fascinating culture. You get impressed with their organized cultural songs and dances