It is important to note that Uganda is blessed with many local car rental services but to find a trusted and genuine rental agency is another tasking experience. All of these companies operate online and they do promise to serve you with a unique customer care experience. We advise travelers to courtesy and get more insight about almost all these rental companies and learn more about the services they offer, customer reviews written about them, their rates and get enlightened more about their special offers. on this note, therefore, take up the pleasure to decide traveling with a top Uganda car rental agency like Mumwe Global Safaris. We are one of the top leading established rental companies in Uganda, we pride in offering the best, reliable and affordable car hire services of a lifetime experience;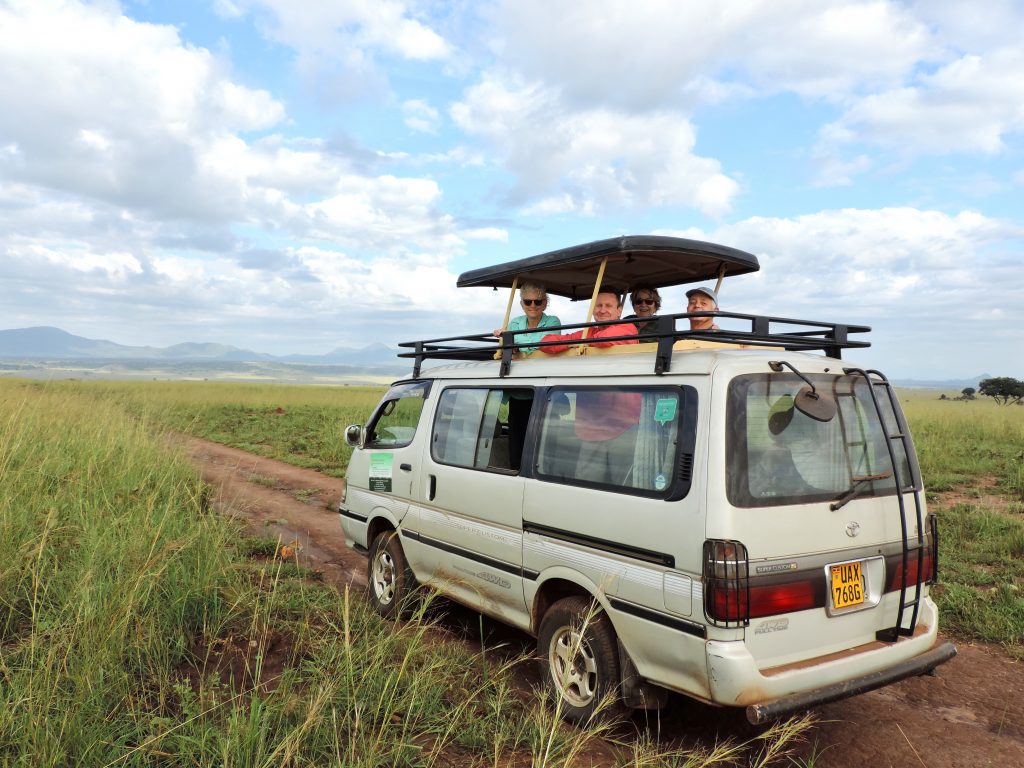 In this article, below, we present you the most outstanding reasons why you need to hire a top Uganda car rental agency like us;
1.Great standard deals and services
We offer the professional and standard services that you need for a dream road trip experience. Our car rental service is known for its favorable offers like unlimited mileage conditions, comprehensive services among others, hence you can take travel to any safari destination within and outside the city. With our car rental grab a chance to enjoy a self drive camping tours here in the Pearl of Africa; if you are a nature love, we provide you with camping equipment and sleeping bags at a cost-free charge.  
2.Good customer reviews
Mumwe Global Safaris has been offering impressive car rental services in Uganda to many travelers, including foreign and local people. Many tourists have expressed their level of satisfaction on trip adviser appreciating our competence, good reputation to all clients, reliability as well as trustworthiness and this helped to build confidence in all travelers that choose to travel with us.
3. Special offers
Another fact that makes Uganda car rental services one of the top leading rental company is that we pleasure in providing season discounts plus special offers that many travelers find friendly and favorable according to their travel budget. For example, for any client rent with a car for more than 2 weeks is given a 10% discount on his/her road trip, we as well give the same discount to return clients who have ever trusted to offer them car rental deals and felt satisfied with the treat from our professional team.
4. Excellent Chauffeur services and security
Beside the self drive rental services, we as well provide chauffeur services with professional and well-trained driver guide with valid driving permits therefore we grantee you a safe road trip adventure combined with superb customer care services. our chauffeurs have an adequate knowledge about most of the routing leading to various destinations in the Pearl of Africa including the city, remote places and national park.
5. Fast on-road assistance
In addition to the high level of road experience, the drivers have basic knowledge about mechanics, therefore in case of any emergency, they can fix the problem and you don't have to get delayed for your business meeting or next activity in the name of waiting for a mechanic professional to find a resolution for the breakdown.
6. Stable affordable rates
At Uganda car rental services, we strive hard to offer an authentic and reliable rate to all our clients so as you can find solutions to all your transportation problems here in the Pearl of Africa. Therefore, don't miss the chance to save some dollars on your road trip when you hire a car with us.
7. Free Airport Transfer service
When you choose to travel with top travel companies like Uganda Car Rental services, we guarantee you to delight in free airport transfers as one of our interesting offers that have attracted many travelers to choose us to experience the Pearl of Africa with us.
For all your transportation needs in Uganda, look no further than Mumwe Safaris- one of the top Uganda car rental companies registered and licensed to operate travel business in the country; for more information and inquiries, simply get in touch with our professional travel experts by sending an email on info@ugandacarrentalservices.com or call us on +256-700135510 / +256 414-699459 to talk to the reservations team.