Easter traveler package, this festive season is referred to as the holy season by the Christian fraternity in the whole world. Christians celebrate the death and the resurrection of their redeemer Jesus Christ. They believe that the death of their savior Jesus Christ the son of God set them free from their sins and iniquities.
Since Easter is a long holiday where almost everyone is free from work, you can meet and interact with your family members and friends. Some people organize trips to some tourist destinations to have fun and experience good time with their loved ones whom they have taken long to meet with. A life time experience you get makes you feel its worth to explore the natural beauty of the pearl of Africa.
If planning to travel this festive season, we have put in place a list of the most top tourist destinations for you to visit during this long Easter holiday and discounted Easter safari packages which can ease your travel plans and meet your personal needs.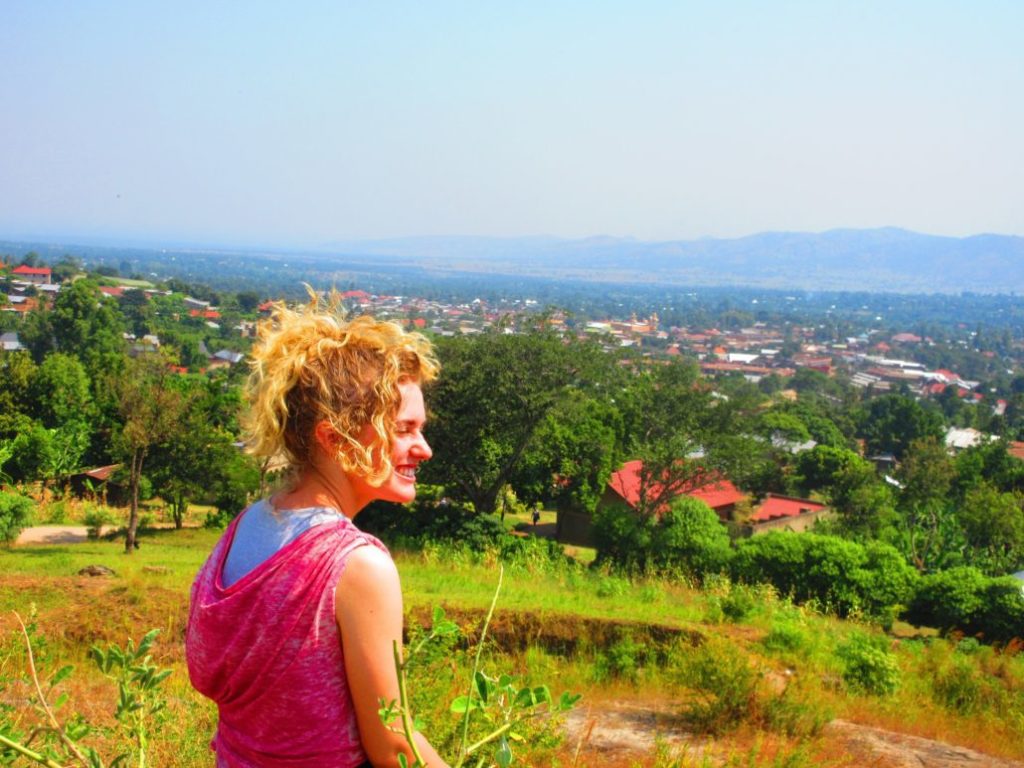 Uganda safari parks-wildlife viewing.
You can groove on the eye catching 10 national parks of the pearl of Africa and the 12 game reserves this easter season. Don't hesitate to go and view the best wildlife destinations in Uganda such as Murchison Falls National Park, Bwindi Impenetrable Forest National Park, Queen Elizabeth National Park, Kibale Forest National Nark among the rest for chimpanzee trekking, gorilla trekking, bird watching and game drives this easter season.
Best Uganda safari destinations to visit during this easter season.
Jinja.
Murhision Falls National Park.
Queen Elizabeth national Park.
Bwindi Impenetrable Forest National Park.
Kibale Forest National Park.
Fort Portal.
Lake Bunyonyi.
Searching for reliable and comfortable safari packages that suits your budget and personal needs, we can provide you with all you need to make your travel plan memorable this season whether you're a family, a friends, group or solo traveler. We can give all the best and you can check out some sample safari packages designed for you below.
3 days Murchison Falls National Park.
Murchison falls is the oldest and the largest park with the beautiful water fall in Uganda.it has Budongo forest which harbors over 600 chimps and 360 bird species making it a better tourist destination this easter season. The safari can take you through a game drive and a boat cruise which give you a clear view of the wildlife in this amazing safari destination. You can also go in for a hot air balloon so that to capture that aerial view of the park resulting into a wonderful safari adventure. murhision falls offers the best accommodation facilities to travelers whether group, family or couples.
4 days kibale and Queen Elizabeth tour.
This 4 days kibale and queen Elizabeth safari gives you opportunity to explore the wildlife, birdlife and the primates Uganda's eye-catching wonders. This trip gives chance to encounter some safari activities like chimpanzee trekking in kibale forest national park, game drive and boat cruise in queen Elizabeth national park.
3 days Bwindi Impenetrable Forest National Park safari.
The main reason for this 3 days Bwindi safari is for gorilla trekking which is done on day 2 of the safari meeting them in their natural habitat and spending strictly 1 hour with them giving you life time memory this easter season. Day 1 is for transfer and day 3 is for departure back to Kampala or Entebbe international airport.
4 days Bwindi and lake Bunyonyi.
This adventurous safari package gives you opportunity to explore the stunning mountain gorillas in Bwindi impenetrable forest national park and a leisure relaxation at the most interesting bird watching lake in Africa Lake bunyonyi which consist of the mesmerizing 29 dotted islands. You can also enjoy the best fascinating canoe ride experience at lake bunyonyi thus making your easter celebrations memorable.
3 days Kibale and Fort Portal tour.
This 3-day kibale and fort portal safari allows you to reach the world of wildlife such as the thrilling chimpanzees in their natural habitats in kibale forest national park. After spending 1 hour with the adventurous chimpanzees in the forest you proceed with a city tour in fort portal city visiting places like Amabere Ga Nyina'mwiru,Tooro kingdom, cultural centers and other historical sites to know more about the Batooro people.
2 days Jinja adventure.
You can visit jinja this festive season and enjoy white water rafting, jet boating and bungee jumping giving you the special travel experience ever during this rewarding safari. Some safari activities you can experience in jinja include horseback riding, kayaking, quad biking and boat cruise. Jinja city has accommodation facilities which reward you with a clear view of the River Nile.
1-day Jinja safari.
You can as well go for a 1-day tour to jinja and encounter any among the many activities jinja city is blessed with like white-water rafting, bungee jumping, boat cruise among the rest. This safari is designed for travelers who have limited time.
Rent a car this easter season. Are you planning a travel this festive season, you can hire a car which suits your budget and personal needs ay a low and reduced rate whether you're with a family, group or a couple with us at ninny car rental services Uganda?
Check out our special Easter discounts on rental cars in Uganda this season, you can get in touch with us today by sending an email to info@ugandasafaribookings.com or call us now +256-700135510 to speak with the reservations team.