Uganda is worth its nickname the pearl of Africa because of its wonderful beauty; the lovely landscape, nice weather, hospitable people and the diverse wildlife. It is a great safari destination where many travel lovers wish to spend their vacation for exploration. Uganda has a variety of tourist destinations and Murchison falls is one of the top visited places for wildlife safaris. This nature reserve boasts huge populations of mammals, a long list of bird species and a scenic landscape which make the park an enjoyable place for travel. As Uganda safari experts, we highlight the top 5 activities you can consider if you plan for a safari to Murchison falls national park.

Boat cruise to the bottom of Murchison falls
The famous boat cruise to the bottom for Murchison falls is a must do on a Murchison falls safari. It takes place on the legendary river Nile where travelers get on the boat at Paraa site and cruise upwards taking them via schools of hippos. The 3 hours boat cruise is a delight that offers a chance to spot many other residents of the park including huge Nile crocodiles, water birds and a few mammals. The boat arrives at the turning point where people aboard also enjoy watching the river Nile waters getting down after penetration through the gorge. The boat hereafter returns to Paraa site and this is another chance to sight more wildlife.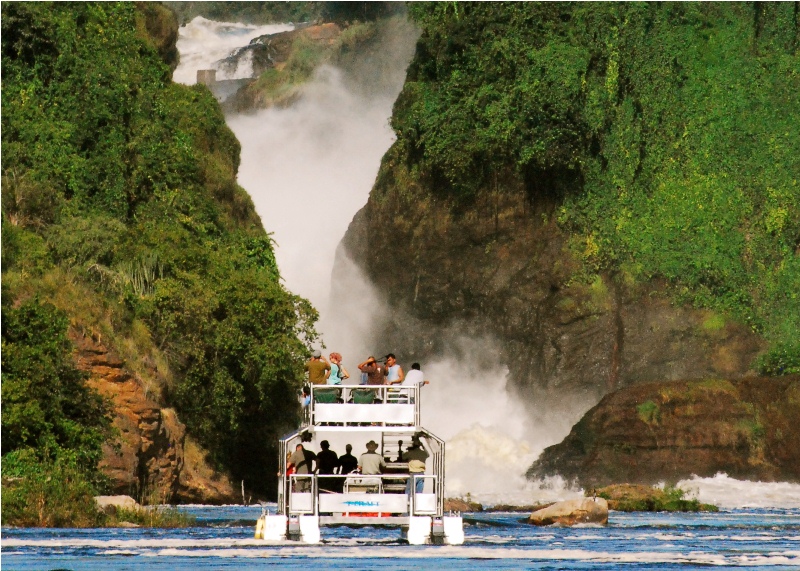 Hike to the top of Murchison falls
If you are an adventurer planning to visit Murchison falls national park, then don't miss the "hike to the top of the falls" adventure. Hikers go for the boat cruise to the bottom of the falls and go off-board after watching the waterfalls, meet a ranger guide waiting at this point and trek up to the top where they are welcomed by the thundering Murchison waterfalls. These are the strongest waterfalls in the world. They are amazing and being there for ten minutes or more creates beautiful memories.
Boat cruise to the Albert delta
This is an alternative for a launch cruise in Murchison falls national park. It gives a chance to explore the lower part of river Nile from Paraa and is mostly done by birders. It takes you to the swampy areas of Lake Albert where the elusive shoebill stork is sometimes spotted.

Game drive
Wildlife is one of the highlights for traveling to Murchison falls park. It is known for its huge populations of mammals including buffaloes, Uganda kobs, bushbucks and hippos. They are commonly and easily seen during morning and evening game drives. Visitors also have higher chances of spotting lions in Murchison falls national park than other savannah parks in Uganda.

As you prepare for your wildlife safari and plan to visit Murchison falls national park, note that there is much to do there but these above lead. They bring excitement and long lasting memories. For inquiries about our tour packages, get in touch with us through info@ugandasafaribookings.com or call +256-700135510/ +256-414699459.