Encountering Uganda is on many travelers' wish list of places to travel to and explore as they tick out their dream destinations. With such travel plans, a traveler wants to get to the most adventurous, unique and stunning places that will offer exceptional experiences- this is what Uganda safaris do. From the savannah grasslands, rainforest jungles, and historical and cultural sites to scenic landscapes, Uganda boasts a variety of obscure destinations that make a Uganda safari first class. The somewhat small country rewards extraordinarily for family and group trips, couples and solo travelers.
On a total land area of 236,040 sq km (91,136 sq mi), Uganda has 10 national parks, 12 wildlife reserves, stunning landscapes and a multi-mixed culture. This bucket list would give one some difficulty in decision making on which places to go for safari. In addition to these, the beautiful weather and hospitable people make Uganda safaris effortlessly enjoyable; there is more than enough to brag about in Uganda.
In this article, we made a compilation of our top 6 Uganda safari destinations that will help you well plan for your upcoming vacation.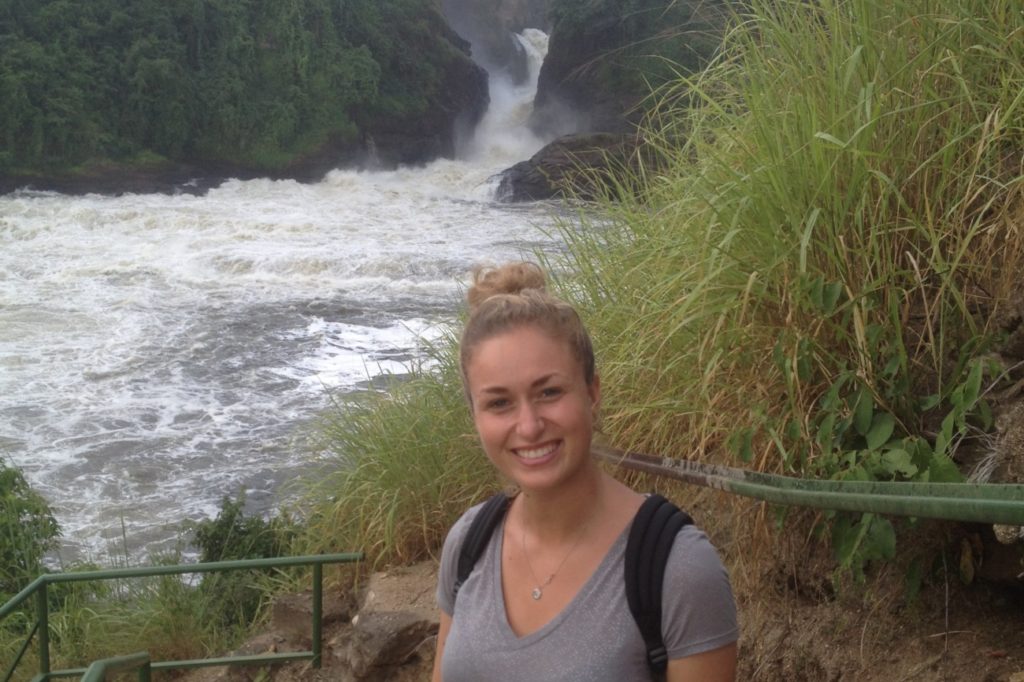 Bwindi Impenetrable forest National Park
Bwindi takes the number one spot on our top 6 Uganda destinations to visit this season because it protects the world's most precious jungle gems, the mountain gorillas. Although Bwindi is mostly famous with international tourists, it is one of the most-visited safari destinations in Uganda. Also, the locals are picking up the culture to go trekking for mountain gorillas and engage in other activities around Bwindi.
The name Bwindi comes from the local word "Mubwindi" translated as "place of darkness". The thick forest canopy covers the forest floors creating an environment where plants highly compete for light and an impassable jungle for big animals and humans. This is how the forest got its name.
Being home to over 400 mountain gorillas, the highlight of a Bwindi safari is gorilla trekking. Mountain gorilla trekking is today one of the most sought adventures by many travelers to Africa. Spending an hour with these magical yet endangered apes is a life-changing experience.  
Other things to do around Bwindi include; Batwa cultural encounter, nature walk and hiking.
How to get to Bwindi
Bwindi Impenetrable Forest National Park can be accessed by road or air. Kampala to Bwindi by road takes you through Masaka, Mbarara and this takes up to 8 hours. Using air transport, flights are taken from Entebbe or Kajjansi to Kisoro or Kihihi and connect to your sector of tracking.
Jinja, the source of the Nile
Jinja, dubbed "the adventure capital of east Africa" is a must visit for adventurers to Uganda. It is one of the biggest towns in the country, located just about 80km East of Kampala. Jinja overlooks the point where the Nile flows out of Lake Victoria – the Source of The Nile. The safari destination makes it to our top 6 safari destinations in Uganda because of its overwhelming fame both for local and international travel.
The adrenaline spot prides as one of the most spectacular places in Africa and the world at large for whitewater rafting; go face the thrilling series of grade 5 rapids below Bujagali Falls.
If you love adventure, you can also go for other activities there including quad biking, bungee jumping, kayaking, and tubing.
While in Jinja, you also have an opportunity to stand on the slopes from where Speke first identified that geographical Grail. Of late, Jinja was the industrial heart of Uganda with the oldest and biggest factories that were established by the colonialists.
How to get to Jinja
A ride from Kampala to Jinja takes you through Mukono and Namawojjolo where you can grab a snack in the middle of the trip and it takes you about 2 hours to arrive at the town.
Lake Bunyonyi
Lake Bunyonyi is arguably the loveliest lake in Uganda. It is a magical place known mostly for the numerous islands on which also the locals used for various things. The word Bunyonyi means "many little birds" and because this place has so, this is how it got its name. The shores of the lake are enriched with lots of weaver colonies. Other common sightings include the slender-billed bagla fetch, levillant cuckoo, cardinal woodpecker, white-tailed monad, and the African kingfisher among others.
The dotted lake with 29 islands and encircled by steep terraced hills is great for exploration any time of the year by a canoe ride. It is the best place to chill out on your Uganda safari, especially through the southwestern part of the country. Unlike other lakes in East Africa, Lake Bunyonyi is bilharzia, hippo and crocodile free, so you can go swimming too.
Getting there
Lake Bunyonyi is located near Kabale town in southwestern Uganda. By road, it takes 6-7 hours to get there. The route takes you through Masaka, Mbarara major towns. You can also visit Lake Bunyonyi from Bwindi impenetrable; national park and Mgahinga gorilla park.
Queen Elizabeth national park
Covering 1978 sq km, rich Queen Elizabeth National Park is the most popular savannah national park in Uganda. It boasts a high biodiversity, scenic landscapes, vast savannah plains, bushland, wetlands, and lush forests like no other park.
Queen Elizabeth national park has one of the highest numbers of animals. Some of the best to see on safari include hippos (Kazinga channel being the best place to see and film them), elephants, lions, leopards, hyenas, Uganda kobs, buffaloes and the chimpanzee troop in the Kyambura Gorge forest.
Queen Elizabeth National Park is a scenic destination: lovely sunrise and sunset view, Rwenzori Mountains view and the craters views every short drive around the park.
Mweya Peninsula is the park's main tourist hub. It is accessed by a narrow portage separating Lake Edward and the Kazinga Channel. Tourists enjoy incredible views at the peninsula in every direction.
Getting to Queen Elizabeth national park
You can reach this park by road or air.
By road; two major routes are used from Kampala or Entebbe; Kampala- Masaka, Mbarara to Queen Elizabeth national park and Kampala- Mubenda- fort portal- Kasese to the park. Both routes take 6-7 hours to get there.
By air; flights are taken from Entebbe or Kajjansi straight to Mweya or Kihihi airstrips depending on your place of activities in the park. Alternatively, you can fly to Kasese airstrip and connect to the park by road.
Ssese islands
One of Uganda's most hidden beautiful places are the Ssese islands, located on Lake victoria. With 84 islands stretching across the northern shore of the lake, these islands boast lovely beaches, unique wildlife and wonderful accommodations for relaxation and honeymoon vacation. Ssese islands has something for all travelers; honeymooners, adventurers and family trips. The beaches here are perfect for chilling out, shores best for camping and hotel gardens best for campfires.
Getting to Ssese islands
The ferry takes travellers from Nakiwogo in Entebbe at 2pm. Therefore, get there earlier not to miss the ride.
Murchison falls national park
Murchison Falls National Park is located in the northwestern part of Uganda. It's known for the thunderous Murchison Falls, the world's most powerful waterfalls. They are formed where the Victoria Nile River squeezes through a 7meter narrow gap to splash out powerful water at 300 cubic meters per second. Together with the adjacent Karuma Wildlife Reserve and Bugungu Wildlife Reserve, the park forms the Murchison Falls Conservation Area (MFCA), the largest of all Uganda destinations at 3,893 sq.km.
Things to do at Murchison Falls National Park include boat cruise on the Nile to the bottom of the Murchison falls or to the Albert delta, game drive, hike to the top of the falls, hot air balloon and chimpanzee tracking at Budongo forest. The park is endowed with a big population and a variety of animals. These include elephants, buffaloes, giraffes, hippos, lions, leopards and different kinds of antelopes.
MFNP lies at the northern end of the Albertine Rift and can be accessed by road and air.
Getting to Murchison falls national park
By road; from Kampala, it takes 4-6 hours to Paraa in the middle of the park. The most used route is the southern gate. Alternative routes are the northern side of the park (Tangi, Chobe, Wankar and Mubako gate).
By air; MFNP has three airstrips- Pakuba, Chobe and Bugungu airstrips. From any of these airstrips, you will connect to your lodge by road. Flights take less than 2 hours.
Uganda is still undiscovered and boasts about a variety of unique attractions and stunning places. This makes Uganda a cool place to visit for any purpose of travel. Through our guided Uganda tours & safari adventures, you can get to the most beautiful destinations and do rewarding activities there. Let us arrange your trip through our expert travel consultants this season. Simply send an email through info@ugandasafaribookings.com or call us directly on +256-700135510/ +256-414699459.