This is one of the frequently asked questions by many travelers planning to visit to Uganda. It helps them to plan in advance and also save enough money for their road trip to the fascinating places in the Pearl of Africa. On the other hand, Uganda is one of the African countries that offer affordable safari offers and the cost of living is low compared to other countries.
It is important to note that there is no fixed price for Uganda safaris and excursions and prices may differ depending on alot of factors . The country offers safari rates that do favor all sorts of travelers. Regardless of whether you are traveling budget, mid-range or Luxury, there is something unique and exceptional for you on a Uganda safari deal you have chosen to enjoy.
Uganda Safari Bookings has been organizing guided and self drive safaris in Uganda for several years and we will be glad to walk you through significant variables that one needs to consider to get the best estimate of their planned Uganda safari package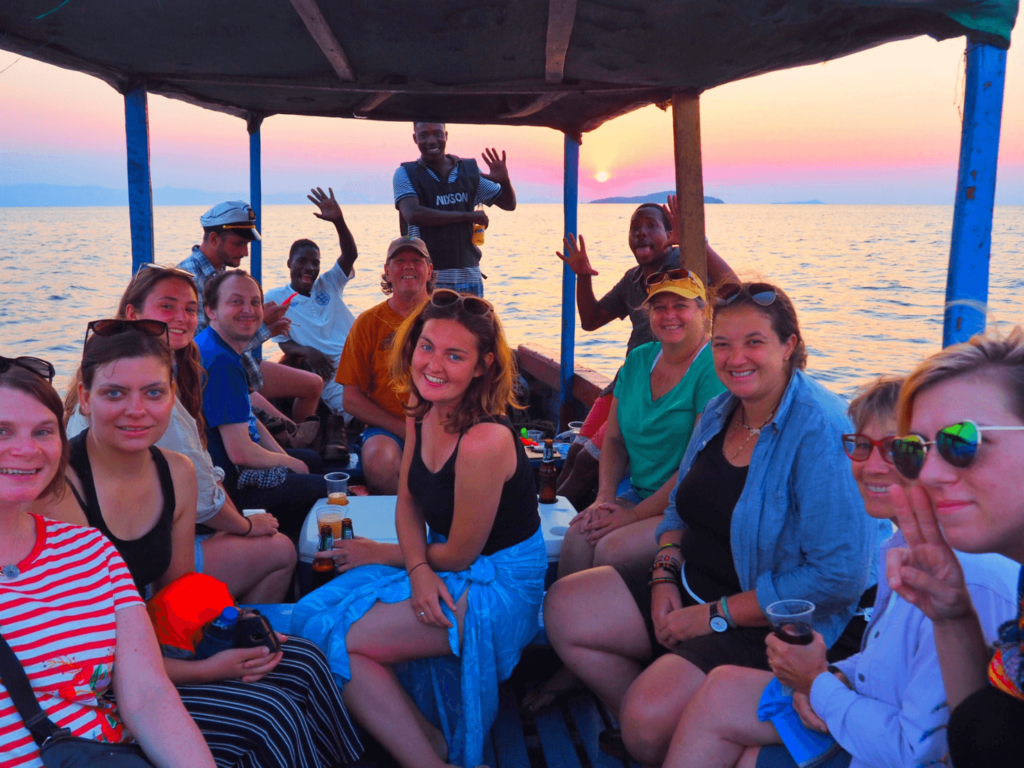 Rate of accommodation
The rate of the accommodation is dependent on how many nights one is planning to stay at the Hotel / lodge or camp. The accommodation rates in different parks and other tourism destinations do vary. The fascinating tourism places in Uganda feature a wide range of accommodation facilities which range from budget, mid-range and luxury options. On any Uganda safari, accommodation is highly considered while costing and it is important to note that this takes up the lion's share depending on the choice of the traveler. The range of better accommodation in the Uganda park is about 100USD per single night with good facilities and services. Therefore, you have to take note of lodging rates so as you can have a clear accountability and satisfying cost of any Uganda safari.
Activities in the itinerary
The Pearl of Africa is blessed with a wide range of impressive tourism activities that can never be explored in one day. However, to access both the tourism destinations as well as the activities within, there is a fee required to be paid before you are allowed to take part. It is also important to note that different tourism places and activities do have different rates charges. For example; major national parks like Queen Elizabeth, Murchison falls, Kidepo Valley and Lake Mburo national park, the entrance fees is 40 USD per person for all foreign tourists, parks like Semiliki, Mount Rwenzori and Mount Elgon, the entrance fees is 35 USD per person for all foreign tourists while as activities like gorilla trekking experience that cost 700 USD and chimpanzee tracking that cost 200 USD per single trek, the fee is inclusive of the park entrance fees.
The Cost of Transport
After confirming your road trip and booked accommodation, the remaining part is how to get there. Thus, you will need transportation to take you there. In most cases, your local tour operator like us provides a 4×4 safari car of your favorite. Our car hire offers do come with a safari driver guide as well as fuel. The rate of the car depends on the type of vehicle you would love to experience on your road trip. For example, a 4×4 safari land cruiser is quite costly compared to the Toyota Prado or safari van and their fuel consumption is also different. And transportation can never miss out in costing a Uganda Safari.
Length of the Uganda safari
This is also an important variable while costing a Uganda safari adventure. The longer you stay in a given destination the more you are going to spend on transport, accommodation as well as activities. Therefore, if you wish to go for a short trip you will spend less and you will spend more if you wish to take long in the Pearl of Africa.
Number of People Wishing to Take a Safari
The cost of the Uganda safari also depends on how many people are going to take part in the safari experience. The total cost of the trip increases with an increase in the number of people. Here you will need access a chain of tour services like accommodation, transport in large Quantities, tourism activities among others.
Tipping and souvenirs
Tipping is a sigh and discipline of appreciation to any service offered. Some well-established and organized Tour Operators do include the tips when costing a Uganda safari specifically for the service personnel such as; housekeepers, waiters, Tour Guides among other people that serve you until the end of their safari. And at the end of the trip, many travelers love to buy souvenir gifts to their loved ones. Therefore, in the general quotation of a Uganda Safari, the souvenir cost is included when costing.
En Route meals
Kampala capital city is always the start up point for your safari. Many tourists' destinations are situated far away from Kampala and meal time can get you in the middle of your journey. Therefore, when you are travelling to such destinations, you need an en route meal for the day before arrival to your booked lodge. The expenses of these meals are as well included on in quotation of a Uganda.
The mark up of a Tour Operator
It is important to know a local tour Operator combines a lot of resources to offer an exceptional service to the tourists. When you book your safari with a tour operator, he helps you with booking your accommodations, arranges transportation, pays for the safari activities in advance among others. By doing so, he earns by a commission which is acquired through mark up. This mark up percentage is included when costing for a Uganda Safari Operator.
In short, there is no fixed amount for a Uganda safari but with help of a genuine tour operator like Mumwe global Safari, you can be assisted to cost and design your dreamlife adventure trip in Uganda. And with the above mentioned variables, one can now know the items that spice up a Uganda safari. Although some Local Tour Operators do market some safari quotations online, these are not reliable due to unpredictable price Fluctuations of the tourism variable.
In case you are planning a Uganda safari this 2020, feel free to get in touch with our professional and experienced team to assist you with costing of a thrilling safari trip. Simply send an inquiry on info@ugandasafaribookings.com or call us now on +256-700135510 to reserve your safari now.