Zebra Safari Lodge is a mid-range accommodation found in Kalukudo village, Karamoja sub-region Karenga district just a few meters from the Kalukudo gate of the famous Kidepo national park in North Eastern Uganda. The lodge is spectacularly located and provides the best unique glimpse to tourists and travelers who dream of exploring the pearl of Africa's breathtaking wild game and the surrounding rolling hills, mountains, and deep valleys.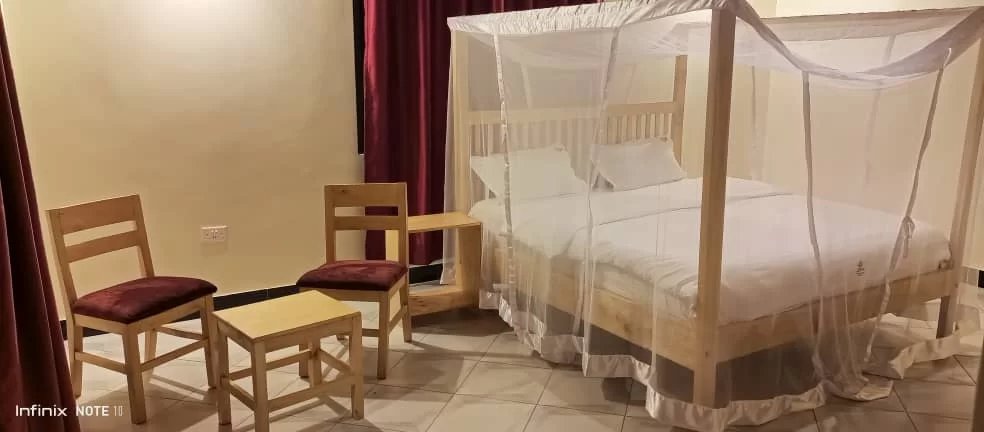 Zebra Safari lodge accommodation contains 5 contented and expansive wells elevated on a raised ground, beautifully decorated, and decorated reflecting the African traditional building style of glass slid windows and grass thatched roofs.The rooms are of different sizes like single rooms with single beds, family sharing, triple, and double/ twin beds for sharing. They come with large verandas, large sitting rooms, and private wooden balconies all in position to offer a remarkable view of the rolling mountains.

The cottages come also with a number of facilities including, flushing toilets, beds wrapped with mosquito nets, bathrooms with hot and cold running water, hand wash basins, white duvets, chairs, bedside tables, dressing mirrors, free fast WIFI, free toiletries, complimentary water bottle among others.

The facility has a restaurant in the main building which caters to all the visitors with all types of meals including international and local meals which you are free to have from the place of your choice, which can be the dining hall, gardens, on your room private veranda while enjoying the beautiful sunrise. Besides the restaurant, the resort has a fully stocked bar with a variety of drinks, wines, and spirits, beers and sodas, cock tails to mention but the few.