No matter how frequently you travel, planning a trip is often a hassle. One of the things to arrange as early as possible is a rental car because it gives the confidence to expect a good holiday or trip. Hiring a car doesn't have to cost you too much though. Here are 17 ways to cut costs on renting a car in Uganda.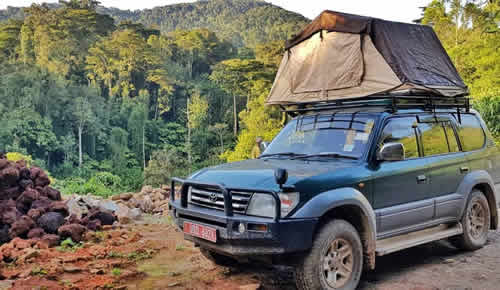 Book in advance
Making a reservation for the car you wish to hire is the simplest way to get a cheap deal on car hire. This is recommended at any time but most especially if you are planning to travel in the peak season. Booking in advance also helps to get the exact car that you want rather than just going with what is available due to last minute bookings.

Check for prices frequently
A number of companies have apps that offer deals while others show special offers available at a given time. As you prepare for your trip, keep checking on the websites or utilize the special offer adverts to enjoy these special offers.

Avoid booking at airports
It is advisable that you book at the airport only if you must. In most cases, hiring a car at the airport is more expensive. You realize a significant difference in the rates of airport car rentals and car hire companies outside the airport.

Look for a reputable car rental company
Travelers are always advised to search for companies with good reputation in Uganda. Go online and look through the reviews of different companies to find out what is said about their services by people who have used them before. By so doing you can know if they are cheaper or more expensive and for what reasons.

Book the smallest vehicle you'll need
It is important to first think of the major need for the car before considering how fancy you want to travel. Make sure the car you book is enough in regards to size for the intended travel purpose. Consider functional over luxury.

Check for unlimited mileage options
When you hire a car from a company that offers unlimited mileage in Uganda, you can cover various long distances without worry of paying extra charges. There are no restrictions on how far you want to travel at the agreed car hire rates.

Check the fuel policy options
You will find different car rental companies with varying fuel policies. Most of them have the "full to full" option where the car is given to the client with a full tank and is required to return it with a full tank. This is fair and cheap because it means that you are paying for the fuel you use. For other services like wedding and airport transfers, fuel fee is inclusive of the rates depending on the destination while long distance trips have fuel fee excluded. Therefore, if your trip involves a lot of driving, select a car that is good at economizing fuel.

Carry your own GPS
If you have a GPS, don't forget to come along with it. And if you don't have one, simply download free maps on your phone that need no data when travelling.

Bring your own child seat
Avoid paying a fortune for hiring your child's seat from a Uganda car hire company by carrying your own from home. Charges are normally added daily and by the end of the trip, they will have piled up.

Get the right timing
Usually, car rental services are charged per 24 hours. If you pick the car at 10am, you need to try and make sure that it is dropped off at 10am the following day. If you drop-off the car later than the agreed upon time, you are charged an extra day.

Find the best location for your rental pick up and drop off
Pick and drop off the car at the offices of the car rental company in Kampala. If you drop the car elsewhere, it incurs extra costs for picking it depending on the location. Some car hire companies have fees and surcharges for airport transfers that hike the costs because of their location. It is important to determine the best location for pick up.

Book simultaneously for the car and other services
Some car hire companies copartner with other service providers to make it easy for travelers to access most complimentary services like accommodation when you travel. They can help you book for your hotel at a lower price than when you book for it individually.

Inspect the hired car before driving off
Car hire companies usually allow their customers to check the car before setting off. You are advised to try and thoroughly check the car for scratches, dents and any other damages or anything that doesn't function. Take photos with your phone in case you find any dents and they will also be documented by the service provider. Spotting them and having them documented by the service provider before leaving the pick up place spares you the charges of paying for damages you didn't create.

Check for cheaper car rental services online
It is easy to find out the different prices of rental cars and comparing to get the one that offers the services at relatively low prices. It is however risky to rush for those that are very cheap. Simply compare the prices considering the inclusions in the rental price.

Pay online
When you book with a company that has an online payment platform, it helps you to save. PesaPal and PayPal are the most common means of online money transfer by car hire companies in Uganda. Bank transfers incur more extra charges than online transfer system.

Negotiate
Most Uganda car rental prices by companies cover comprehensive insurance and third-party insurance and exclude fuel and driver fee. You can request for the rates for when all these items are included and thereafter negotiate with the company. In Uganda, negotiating is a culture and its okay to do so, enjoy reduced prices and save some money on your budget.

Know the insurance coverage
Hiring a car with comprehensive insurance, life insurance and collision damage waivers helps you save your money on car rental in Uganda. Small incidents with the car can result into big expenses for you if your fee didn't include insurance cover. Endeavour to hire a car from a company that gives a price including this item.

If you are planning to travel to Uganda this season and you wish to hire a car with a company that will allow you save money, let Mumwe Global safari be your travel partner. Get in touch with us today through info@ugandasafaribookings.com or call via +256-700135510 / +256-414-699459 to speak to our travel consultants.