Despite the small size of Uganda (241,551 sq km), the country is endowed with a variety of impressive tourism resources. And because of this, it is nicknamed The Pearl of Africa. Uganda boasts natural riches including native and foreign cultures, an array of wildlife including the endangered mountain gorillas and beautiful climatic conditions among others. Thousands of tourists that flock Uganda each year testify amazing experiences in different local destinations after exploring the awesome things that it has and offers.
Uganda is an excellent country to travel to with family, friends, as a couple and solo. The tourist activities here including gorilla trekking, chimp tracking, game drives, mountain climbing, whitewater rafting, nature walks and community encounters among others are worth adding to your bucket list if planning for safari this season. There are lots of things that are amazing in Uganda; but in this article, we highlight a few of the awesome things that should get you adding the destination on your travel list. They include;
The highest density of primates worldwide
The somewhat small East African country-Uganda has 20 species of primates in its rain forests. The most popular and sought after are the mountain gorillas and chimpanzees. Meanwhile, baboons are easy to spot as they often sit along highways where roads cross through forests and thickets. Other primate species that call Uganda home include bushbabies, golden monkeys, red tailed monkeys, grey-cheeked mangabey, L'Hoest's monkey and vervet monkey among others.
Major primate destinations in Uganda include Bwindi Impenetrable Forest National Park for gorilla trekking and Kibale national park for chimpanzee tracking. It is amazing to know that Kibale alone protects 13 species of primates and this is the highest density of primates in the whole world.
Massive wildlife reserves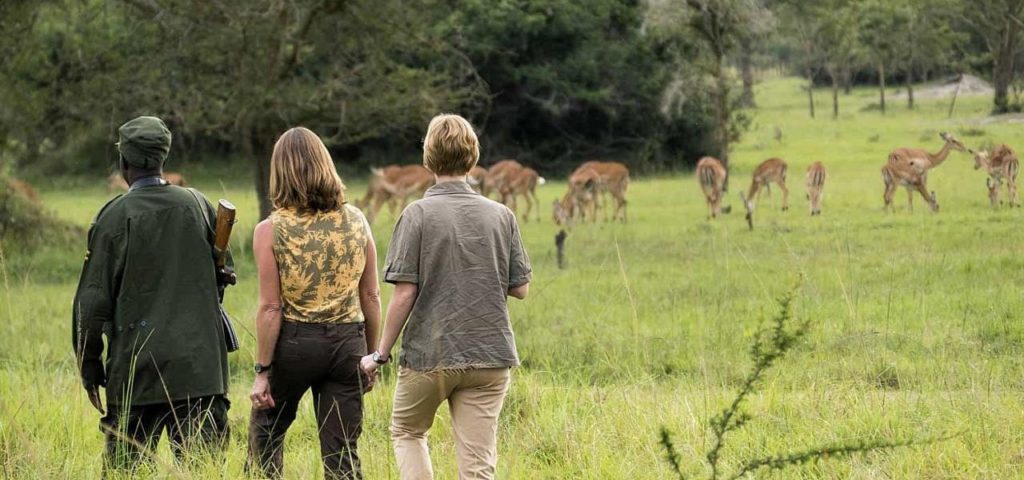 The wildlife of Uganda is a big blessing to the country and the rest of the world. More than 23% of its land is protected for wildlife and this has been done by creating national parks and wildlife reserves and sanctuaries. The 10 national parks of Uganda protect big and small game, birds, reptiles and different vegetation types plus water bodies.
Uganda's major national parks and wildlife reserves for wildlife safaris are Murchison falls, Queen Elizabeth, Lake Mburo and Kidepo valley national parks. Common and popular wildlife in these destinations are the African elephant, lion, leopard, buffalo, waterbuck, zebra and giraffe. These can be seen during game drives.
The tree climbing lions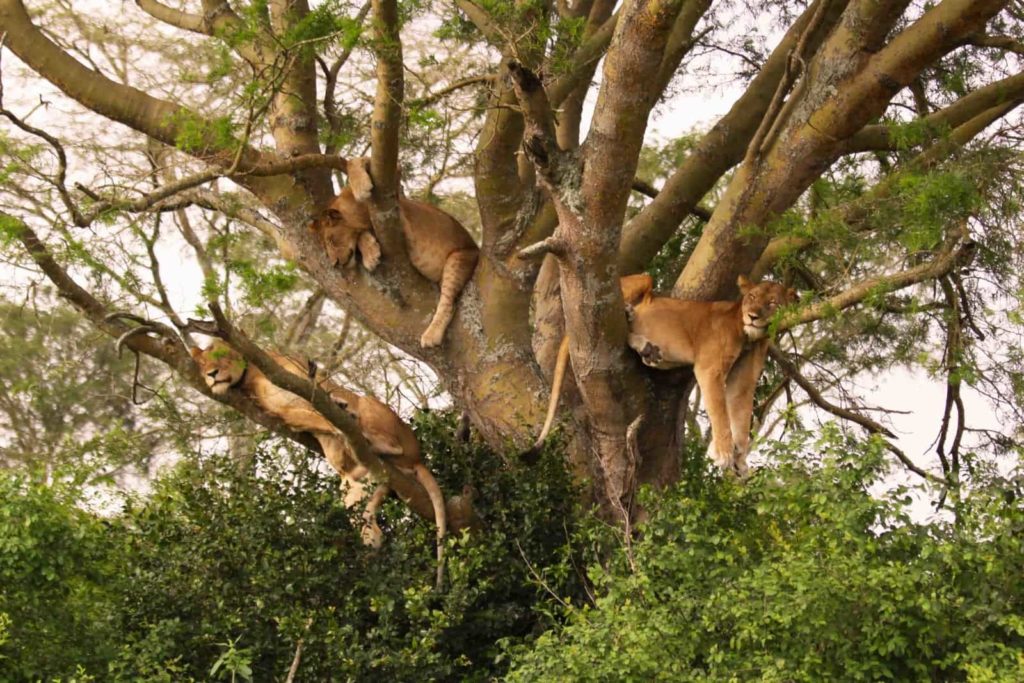 Not many places in Africa give such high chances of encountering tree climbing lions. In Uganda, Queen Elizabeth national park is the place for you to add to your bucket list if you yearn to see a lion or lions (on a good day) relaxing on fig-tree branches. Although such an experience can be had in other wildlife parks, the Ishasha sector in Queen Elizabeth national park is one of the very few national parks that offer highest opportunities to see tree climbing lions. This is one of the most awesome things to know and see in Uganda.
Apart from Queen Elizabeth National Park, lions can also be found in the following parks in Uganda; Murchison Falls national park and Kidepo Valley national park.
Bird haven with over 1,000 bird species
Uganda records about 1066 bird species. This number represents more than 50% of Africa's total bird list and 10%o of the world's total bird list. Uganda is located at a transitional point at the centre of the North's semi-desert, the West African rainforest and the East African Savannah. This location means that it shares conditions for the three regions which attract a variety of species. Top bird watching destinations in Uganda are; Semuliki, Bwindi Impenetrable Forest and Queen Elizabeth National parks and also Bigodi wetland.
More than 50 tribes with unique cultures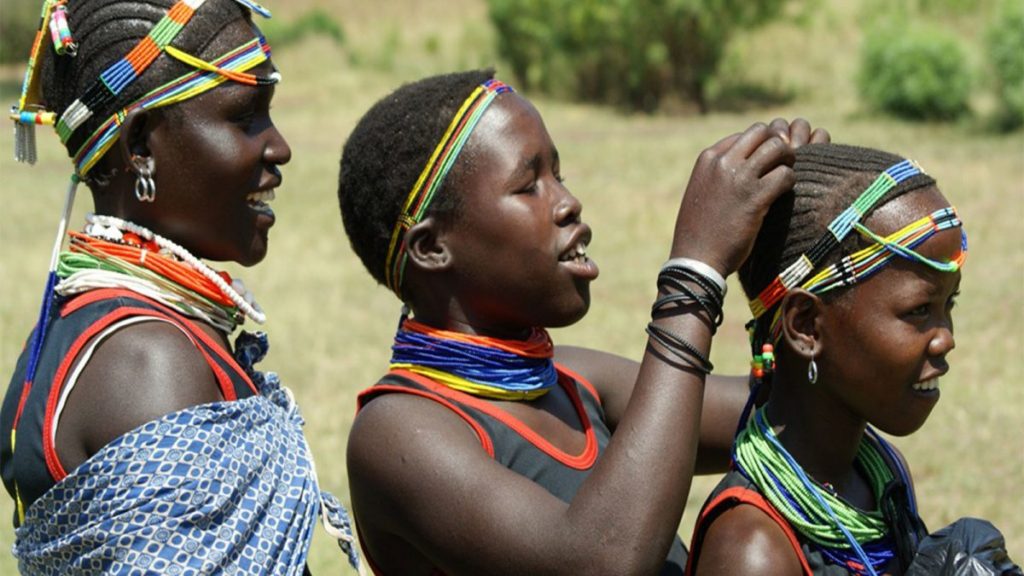 With about 56 tribes from five major different linguistic groups, Uganda has been named the most diverse country on earth by a study from Harvard University. The distinctive groups and tribes have diverse cultural morals, beliefs, art, dress code and other practices hence a rich cultural heritage in Uganda.
Despite of the many tribes in the small space of 241,037 sq km, Uganda has highly generous and welcoming people and most foreigners have found it a comfortable place to stay for a holiday. A cultural tour in Uganda engaging tourists in African music and dance, cultural ceremonies, food and storytelling an amazing way to explore Uganda's culture.
Uganda is highly blessed and different people will surely find a number of things uniquely incredible. If we missed out on something about Uganda that you find interesting, feel free to inquire about it. And if you wish to travel to Uganda and see them, we can help you plan for a rewarding Uganda safari. We arrange tailor-made safaris for all kinds of tourists to Uganda at pocket friendly prices. Book with us through info@ugandasafaribookings.com  or +256-700135510/ +256-414699459.