Exploring the Pearl of Africa on your own is almost everyone's dream. Are you planning a business trip, safari adventure or you are an NGO planning a research project? And you are wondering where you can get a self-drive rental in Uganda. There is no need for you to worry about anything regarding your self drive road trip. Here at Mumwe Global Safaris, we are more than delighted to provide you a diverse range of self drive car hire fleet option that can be tailored to suit your self drive demand.
Our self drive car rental fleet
Our fleet options feature impressive vehicles options such as; the 4×4 station Wagon Vehicle like 4WD Land cruisers, 4×4 Safari vans, Saloon Cars like Toyota Rav4, SUV minivans, omnibus among others. it is important to note that a self drive car hire is one of the cost friendly alternative of exploring the vast fascinating attractions of Uganda. It is also offers privacy and all the desired freedom you have always loved on an adventure road trip.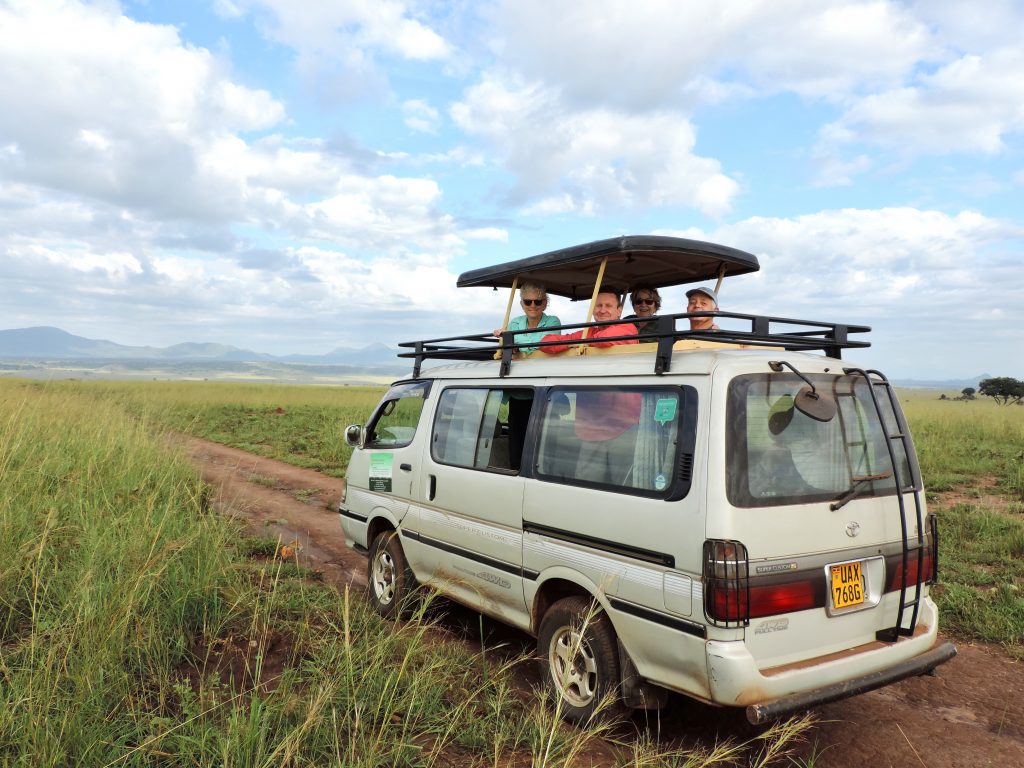 Don't miss lifetime memories of driving yourself to the interesting national parks of Uganda. Our self drive cars feature GPS system to help you with all the directions. You need to book in time and get a chance to choose your favorite self drive rental at the most affordable rate.
Benefits that come along with self drive car rental
All our cars come with additional benefits like comprehensive insurance, unlimited mileage and third party insurance among others. Therefore, rent a self drive car with Hire a car in Uganda and delight in an opportunity to enjoy offer discounted offers.
Whether you are sole, family or group travelers, we are more than delighted to offer you a self drive car that suits your safari demands. Our vehicles are in a very good condition equipped with an air conditioning system, flexible and comfortable seats with enough leg room space, enough cargo spaces, pop up roof to allow you clear game viewing.
Where to go on your self drive car rental in Uganda
Uganda the Pearl of Africa is blessed with a diverse range of interesting safari destinations worthy to experience on a self drive car rental as you drive your own adventure. A tour to each safari park offers you a unique signature of long lasting memories. Here is a list of the most fascinating places or attraction you need to explore while on your Uganda self drive safari.
Murchison Falls National Park– to the great magical Murchison Waterfall one of the most beautiful waterfall in Uganda. The park is home to stunning wildlife species like the rothchild giraffes, African buffaloes, African Elephants, Uganda kobs, Lions, Leopard, hippos, Nile crocodile, warthogs among others.
Bwindi impenetrable Forest National Park– a perfect place to experience the best gorilla trekking safari. The park is graced with about 21 habituated gorilla families ready for gorilla safaris through out the year.
Jinja city – famously known as the adventure capital of East Africa, this places prides in hosting the source of the Nile. A tour to Jinja offers you an opportunity to delight in many activities like, white water rafting, Bungee Jumping, horseback riding, Nile Tubing among others.
Lake Bunyonyi– a place for many birds thus its local name "Bunyonyi". this beautiful lake is dotted with about 29 intriguing Islands including the punishment Island known for the legendary interesting stories/myth.
Kampala– it is the capital city of Uganda, the city features a cocktail of many charming attractions like Kasubi tombs, Kabaka's Palace, Bahai Temple, Namugongo Martyred shrine, the Uganda Museum among others.
Sesse island – blessed with white sandy beaches and perfect place for leisure, sunbathing as you sip your favorite Cocktail Juice.
Others places to explore on a self drive include; Queen Elizabeth National Park, Lake Mburo National Park, Kidepo Valley National Park, Ngamba Island, UWEC- Zoo among others.
To book with us a self drive car rental for your next roadtrip, simply contact our reservation team by sending us an email at info@ugandasafaribookings.com or call us on +256-700135510 / +256 414-699459 to speak to our reservation team for a quotation.