Welcome to Ziwa Rhino Sanctuary, the only host to the endangered remaining Rhino population in the Pearl of Africa. The sanctuary is situated in Nakasongola district and it is about 176 kilometers north of Kampala city of Uganda along the Kampala – Gulu Highway connecting to Murchison falls national park as well as Kidepo Valley national park. From Kampala, Ziwa Rhino sanctuary is a 3 hours' drive.
The Proud home was established in 2005 by the Ugandan NGO known as the Rhino Fund Uganda in pattern ship with the Uganda Wildlife Authority. Apparently, it harbors about 22 southern White Rhino population that are open for Rhino tourism to all visitors throughout the year. Ziwa Ranchers Limited offers a private land that is utilized to expand the Rhino population. The Ranch acts as a breeding ground, it protects the endangered wildlife from non-human and human predators thus giving chance to sustainable tourism development goals to be achieved in Uganda.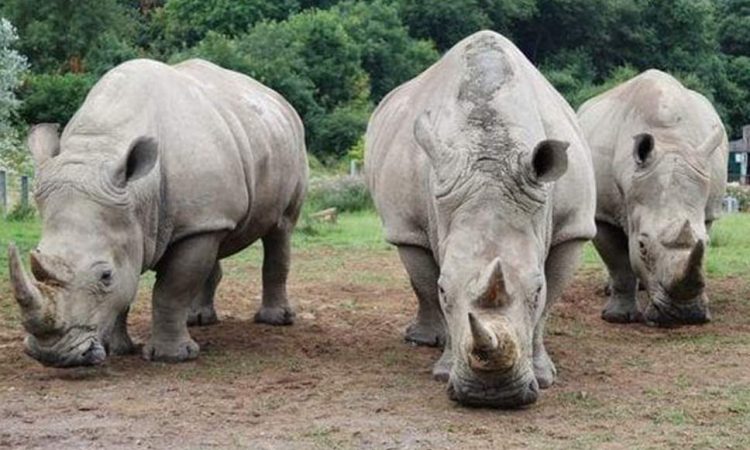 Wildlife in Ziwa Rhino Ranch
Besides the Rhinos population at this site, there are about 40 mammals, over 350 bird species, reptiles, plus some primates like the monkeys and many more. You find other impressive wildlife such as; the antelopes, crocodiles, hippos among others.
Activities at Ziwa Rhino sanctuary
Birding
The sanctuary is a great place for bird watching experience, the shoebill stork is one of the most thought after birds at the ranch. It can be easily seen on a canoe ride experience on the swamp. Other bird species include; blue spotted dove, African black crake, Abdim's stork among others.
Guided nature walks
The guided walks at Ziwa rhino sanctuary can be for a half a day or a full day. The walk gives you chance to delight in an amazing hike that allows you to spot wonderful wildlife such as; the monkeys, bushbucks, oribis, monitor lizards, reedbucks, hartebeest, gray duikers and butterflies.
Rhino tracking
Rhino tracking is the main key activity at the site. The unique activity allows you to see the endangered white Rhino species on foot. You enjoy observing them from a safer distance as they feed. Rhino tracking is done together with an experienced ranger guide at the site. For travelers with the desire to sight all the African big five wildlife, we can combine your trip to Ziwa rhino sanctuary together with a visit to Murchison falls national park.
Accommodation at Ziwa Rhino sanctuary.
Incase you are interested in all the activities at the sanctuary, we advise that you spend an overnight stay. There is no need to worry about where to sleep when you take a tour to the site. There is a wide range of accommodation facilities that offer excellent facilities and services to accompany a wonderful stay at the site. Some of the lodges you can use include Amuka Safari Lodge, Ziwa Rhino Lodge among others.
Planning a Uganda safari to Murchison falls national park? Don't hesitate to combine you adventure road trip with a visit at Ziwa Rhino sanctuary. We can customize your trip with a 4×4 safari vehicle that is strong enough manage the rough road terrain network of the park. Feel free to reach us here at Uganda safari bookings for an affordable quotation, simply send an email on info@ugandasafaribookings.com or call us now on +256-700135510 to reserve your safari now