Gorilla trekking sectors in Bwindi Forest are regions that favor gorilla trekking experience that gives travelers an opportunity to encounter with the beautiful mountain gorillas in the natural environment. Bwindi Impenetrable Forest National Park is famous home to astounding numbers of Mountain gorillas population and 500 individuals surviving here. These have been habituated into 21 gorilla families ready for tourism and to make trekking easy, Bwindi Impenetrable Forest National Park has been divided into four Gorilla sectors namely; Buhoma, Ruhija, Nkuringo and Rushaga sector.
Here below we provide reliable information about the Bwindi gorilla trekking sectors;
Buhoma Gorilla Trekking Sector
This is was the first gorilla trekking sector where the Mountain gorillas in Bwindi impenetrable forest national park was first habituated for gorilla trekking in 1993 with the first family being Mubare. Although apparently, Buhoma sector is home home to 6 habituated Mountain gorilla families which are open for gorilla safaris to all tourists. Buhoma is not only the best gorilla trekking sector but it also the busiest gorilla trekking region. Many travelers love to trek the gorilla families in Buhoma sector because it offers the best luxury gorilla trekking experience for traveler seeking for a luxury gorilla adventure in Bwindi forest. Some of the luxury lodges in Buhoma include; Bwindi Lodge, Sanctuary's Gorilla Forest Camp or Buhoma lodge among others.
Other gorilla groups in Buhoma include; Rushegura, Habiyanja, Muyambi gorilla group, Binyindo, Katwe among others.
Ruhija Gorilla Trekking Sector
This is located in the Eastern region of Bwindi impenetrable Forest and can easily be accessed from Kabale or Buhoma sector. This sector is blessed with impressive topography diversity and it is known for offering scientific research to travelers. It stands on altitude 2,500m and it features mesmerizing views of the forest ridge from the virunga mountain ranges. Ruhija has three habituated gorilla families like Oruzogo family, Kyaguliro group and Bitukura Family. Ruhija sector is just a few kilometers away from Queen Elizabeth National Park. One of the gorilla families -Kyaguliro group has been reserved for research and 16 permits are issued per day for this sector from Uganda Wildlife Authority and Each gorilla permit costs $700 per person per single trek.
For travelers planning to trek Kyaguliro group, you advanced to book your gorilla permit with Uganda Wildlife Authority in advance at 4-6 months prior to the dates of travel.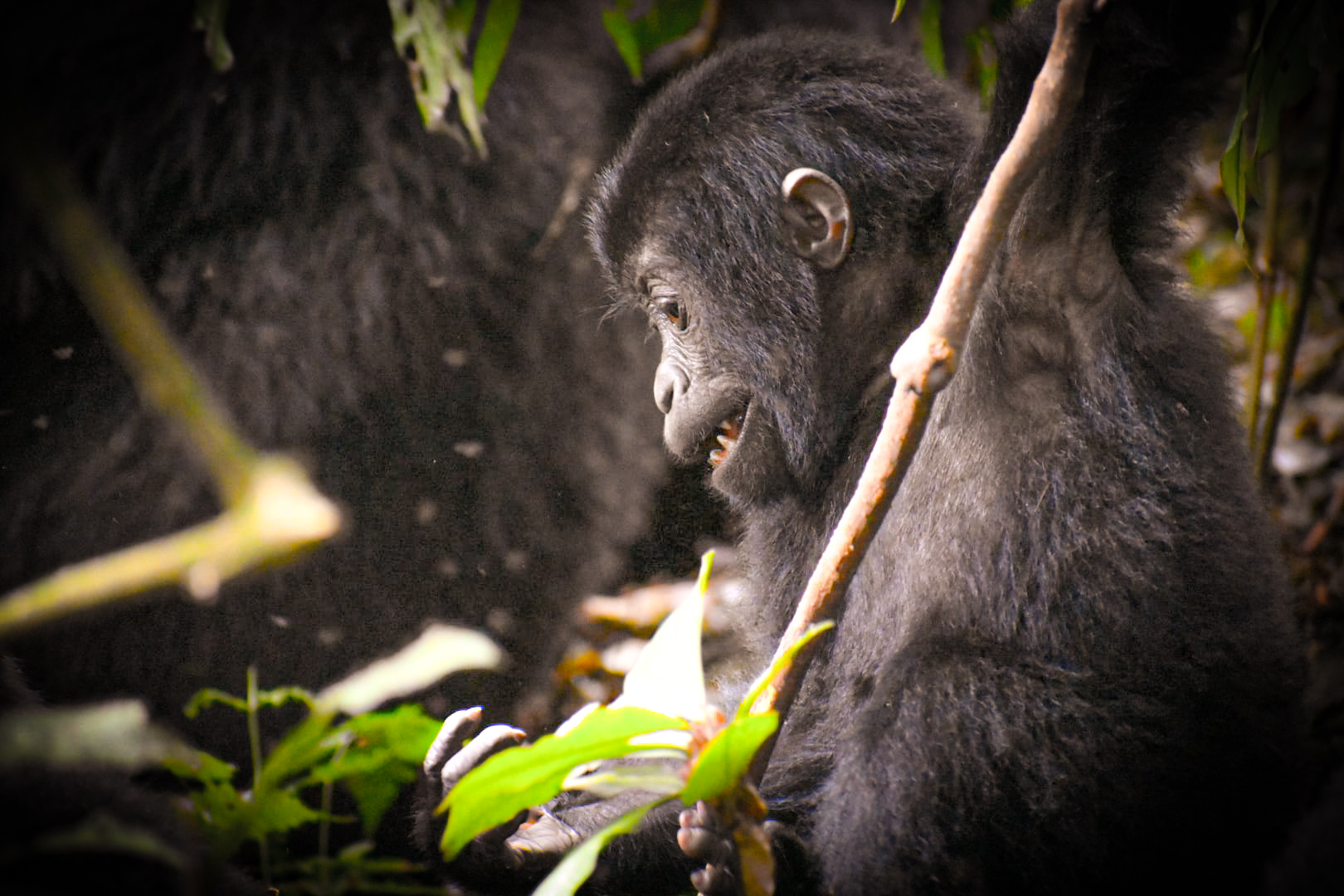 Rushaga Gorilla Trekking Sector
Rushaga sector is another interesting region hosting impressive numbers of habituated Mountain Gorilla Families, it is situated in the south region of Bwindi Forest and it is one of the unique sectors where you can delight in a full day gorilla habituation experience with which you get chance to delight in unbeatable experience.
Rushaga sector prides in hosting about 8 habituated gorilla groups which are ready for gorilla tourism/ gorilla safari throughout the year to all travelers. The gorilla families include; Nshongi, Busingye, Mishaya, Bweza, Kahungye, Mucunguzi, Rwiigi and Bikingi gorilla family.
Nkuringo Gorilla Trekking Sector
This is one of the oldest sector to be developed for gorilla trekking after Buhoma sector, it is found in the southwestern region in Bwindi Impenetrable Forest National Park. The sector is home to four habituated gorilla families namely; Nkuringo, christmas, Bushaho and posho gorilla family which is still undergoing the habituated process.
Are you planning a gorilla tour in Bwindi Impenetrable forest National Park and you would love to trek a gorilla family in any of the above gorilla trekking sectors, please don't hesitate to get in touch our travel experts by sending on info@ugandasafaribookings.com or call us directly on 0700135510/ +256-414699459 to speak directly to our customer care personnel