Known as Pascha in the Greek language although many others also refer it to this, Easter is one of the most celebrated holidays in the world. The festival season is for Christians to commemorate the death and resurrection of their savior Jesus Christ. According to Christians "Jesus is the son of God who was sent to on earth to die for their sins" and Easter is the precious season when they believe Jesus finally died and they became free from their iniquities.
Easter is also one of the longest holidays off work and other schedules, a time to meet and celebrate with family and friends. Therefore, many people plan to travel and have some good time with their loved ones. A travel enthusiast will tell you that the 4 days are so enough to get them exploring a beautiful country like Uganda. And yes, this is true!!
In this post, we have compiled a list of the top tourist destinations you can visit for your Easter celebration along with our suggested short Easter safari packages that will ease your travel plan, get you to your dream destination and offer the best safari experience at a discounted price.
Best Uganda safari destinations to go this Easter season
Jinja
Queen Elizabeth national park
Murchison Falls national park
Bwindi impenetrable forest national park
Kibale national park
Fort Portal
Lake Bunyonyi
Looking for a safari package that suits your travel plan this season? Whether you are traveling as a group, with family, friends or solo, we have what is ideal for you. Check out these below;
4 days Kibale and Queen Elizabeth safari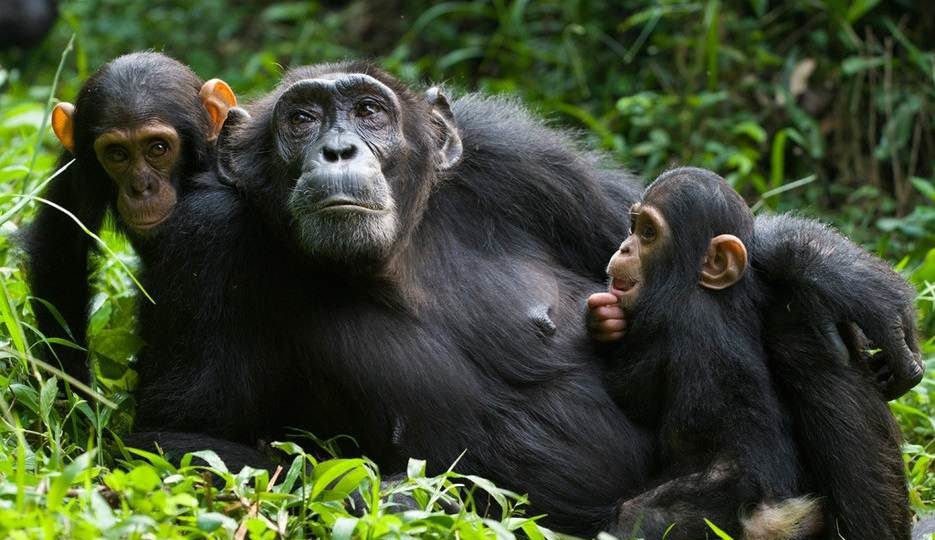 Our 4 days safari to Queen Elizabeth and Kibale national parks in western Uganda is a wildlife and primate tour taking you exploring some of Uganda's precious wonders. The trip is short and fixed with enjoyable activities; chimpanzee tracking in Kibale forest and boat cruise plus game drive in Queen Elizabeth national park.
4 days Bwindi and Lake Bunyonyi
This is the best package for adventurers seeking to encounter mountain gorillas in Uganda. The package combines gorilla trekking in Bwindi with relaxation at Lake Bunyonyi, the most beautiful lake in Africa. Have a unique Easter celebration by spending an hour with mountain gorillas and later on go chill at the lodge overlooking some of the most beautiful natural landscape. One more activity here is a canoe ride on Lake Bunyonyi; a thrilling experience worth trying out.
3 days Bwindi safari
Day 1 and day 3 of this package are mainly for travel although they involve a few activities en route; a brief visit of Lake Bunyonyi and a stopover at the equator. The highlight for this 3 days Bwindi safari is gorilla trekking in the impenetrable jungles. Meeting mountain gorillas is a life-changing experience that will make your Easter season remarkable.  
3 days Murchison Falls national park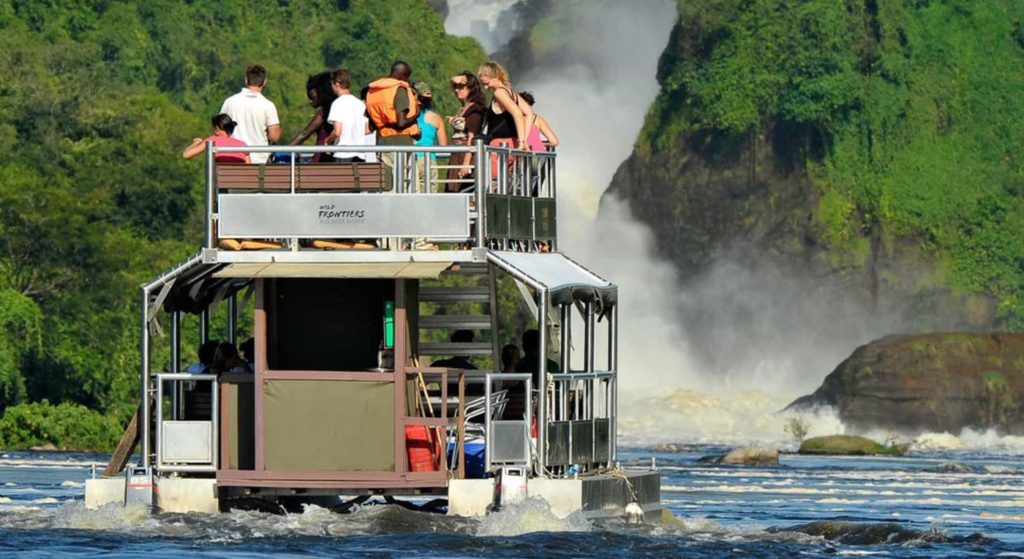 Murchison Falls national Park is a breathtaking destination with beautiful lodges for the accommodation of tourists on safari- whether couples, family and groups. It is popular for wildlife viewing, and on this Easter tour, we take you for game drives and a boat cruise that will enable you to explore the overwhelming beauty of this gem. You can also try out a hot air balloon to capture an aerial view of the park while on the Murchison falls safari adventure.
3 days Kibale and Fort Portal safari
Get a chance to go tracking chimpanzees in their natural habitat during such a great season. The 3 day Kibale and Fort Portal trip gives a chance to go for the chimpanzee tracking adventure and enjoy a city tour in Fort Portal to areas including the Tooro kingdom and Amabere Ga Nyina'mwiru to learn about the culture and history of the Batooro people.
2 days Jinja adventure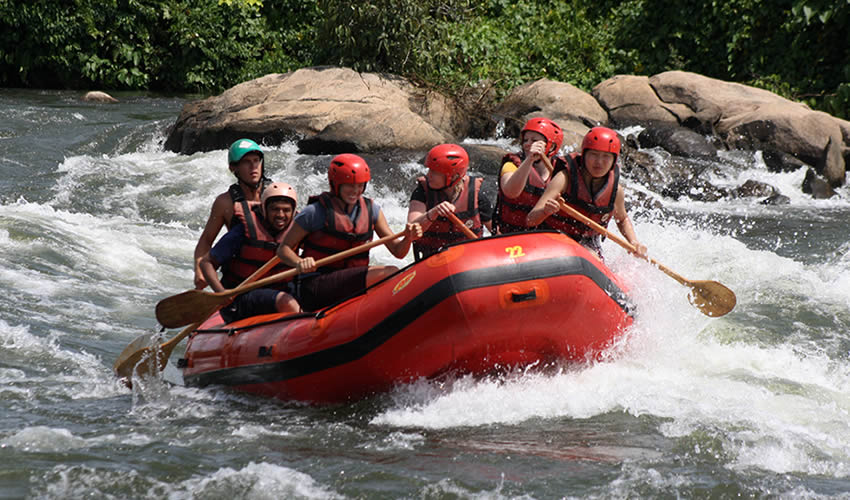 Are you an adrenaline junkie? This is for you! Visit Jinja this Easter season and face your fears with whitewater rafting, bungee jumping or jet boating. This could make your best travel memories ever. Other things you can try out in Jinja include quad biking, horseback riding, boat cruise and kayaking. Jinja is also a rewarding place for travelers simply seeking to relax because it has well set lodges that offer lovely views of River Nile.
1 day Jinja tour
You can choose to have a one day tour in Jinja and enjoy any of the activities there such as boat cruise, whitewater rafting and bungee jumping among others. This tour is good for travelers on a tight budget safari.
Make the best travel plans by choosing your suitable travel package with Uganda safari bookings. We look forward to making your season one to remember. For inquiries, contact us through info@ugandasafaribookings.com or call us directly on +256-700135510/ +256-414699459.  We can adjust the selected packages to your interests.  
RENT A CAR THIS EASTER
Planning to travel with family or friends this Easter weekend and would love to hire a car for the road trip, check out these Easter special disounts on 5 rental cars in Uganda and get back to us to inquire or book online.