Stay at Nshenyi for an Ankole cultural experience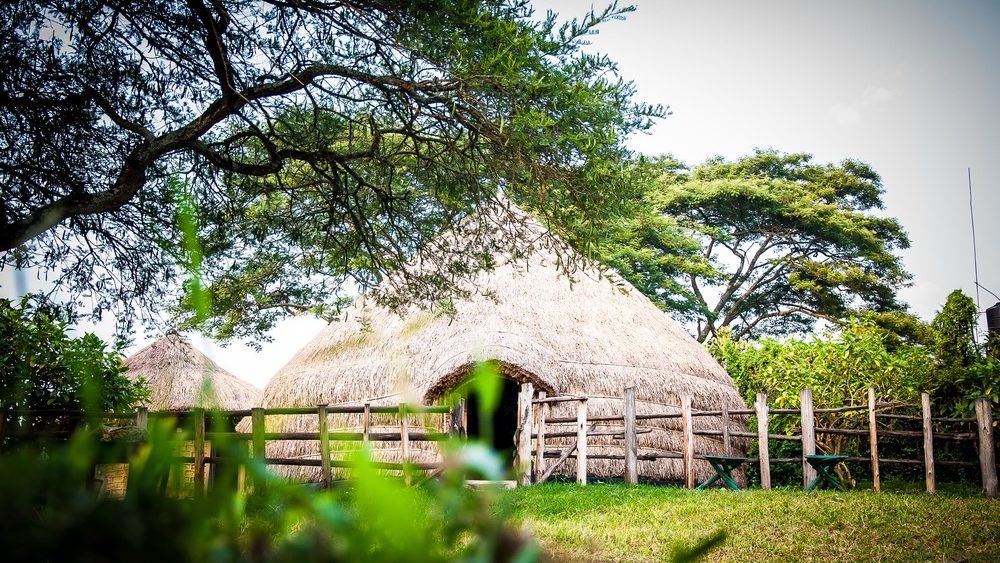 Despite the small size of Uganda, this somewhat small landlocked country is filled with an incredible population of more than 50 tribes. Regardless of their differences in beliefs, language, food and many other aspects, they live in harmony as one people. The basic way to categorize Ugandans is by ethnic groups with the Bantu being the biggest and widely occupying group. The Banyankole are one of the tribes under the Bantu ethnic group, and what defines them traditionally is the Ankole culture.
If you want to know more about the Ankole culture in Uganda, a visit to Nshenyi village is one of the best ways you can have an insightful experience.
Location of Nshenyi Cultural village
Nshenyi cultural village is located on a farm close to Kitwe town at the border of Ntungamo District. Driving from Ntungamo town to Nshenyi cultural village takes about 30 minutes and approximately an hour from Mbarara.
Nshenyi cultural village is mainly a pastoral area. Its terrain is characterized with undulating rolling hills with Savannah grasslands and acacia trees. This kind of environment is ideal and comfortable for cattle rearing. Staying at the village offers an authentic experience of the pastoral way of living.
The activities and experience at Nshenyi Cultural Village
Staying at this place means enjoying Uganda in its most natural form, clean fresh air, staying with beautiful people and delighting in the scenic views as well as watch unique beautiful cattle. There are a number of things visitors can engage in at Nshenyi, these include;
Participate in the milking of cows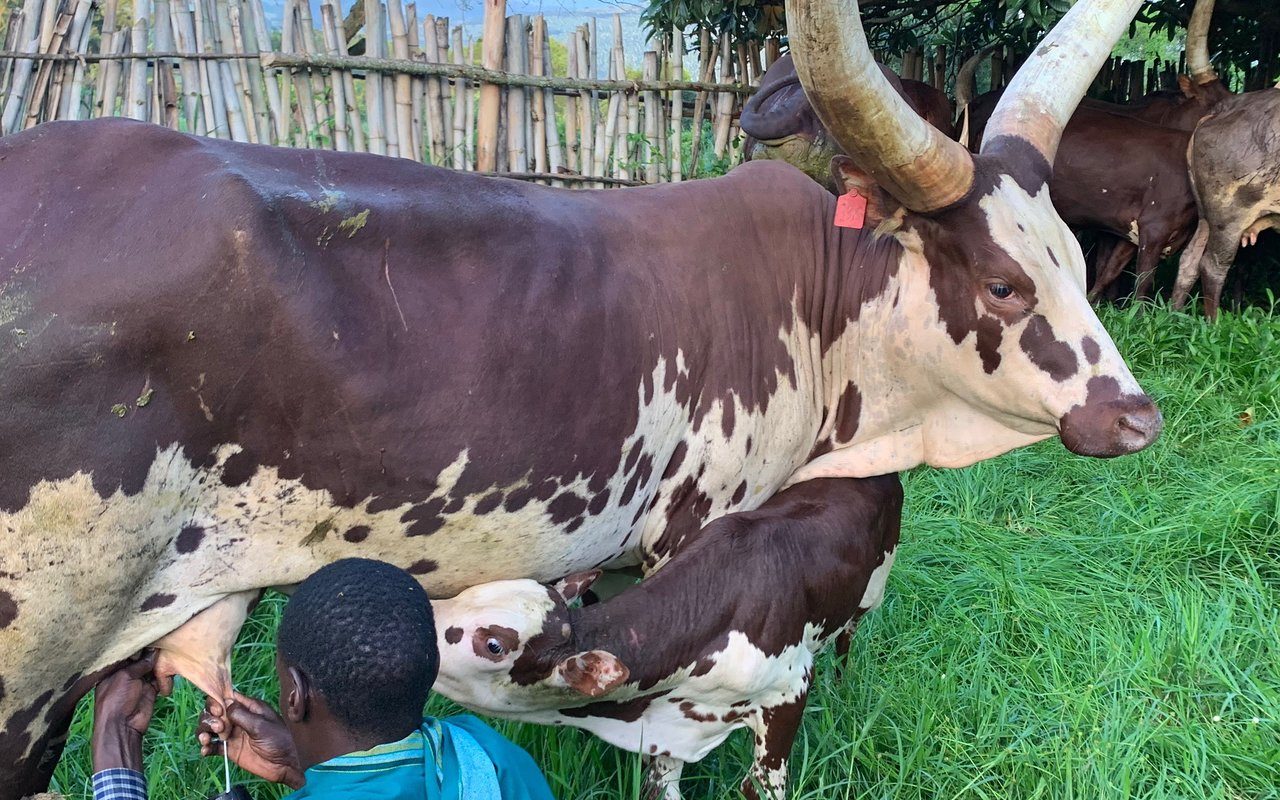 Visitors take part in milking the long horned cows at Nshenyi early morning, that is before dawn. From this milk, you will have a glass for your breakfast, hence enjoying fresh milk from the kraal straight to you.
Take part in making banana beer or juice
Banana juice is one of the yummiest locally made drinks you can ever have in Africa. It is made by stomping the bananas using the feet. Visitors are allowed to take part in the whole process from peeling the bananas, preparing banana leaves and other activities.
Preparing traditional local meals
Uganda is one of the top countries with a great cuisine. It is endowed with a long list of foods and in plenty. While at Nshenyi, you can take part in cooking some of the meals the traditional way including cooking mashed matooke. Thereafter, you will enjoy this meal, which is also highly fresh and nutritional since it is not yet processed.
Experience traditional music and dance
The Banyankole people have soft, simple and lovely music and dancing strokes. Their traditional music and dance is worth experiencing to learn more about their culture.
Other things to do at Nshenyi cultural village include visiting the Batwa community to see pottery works and learn about their lifestyle, hike uphill to meet farmers, learn and see how honey is processed, nature walks around the farm, participate in tree planting and go bird watching. You can also visit a school or homestead around the village.
While at Nshenyi Cultural village, you live an authentic African lifestyle; stay in traditional huts and bandas which are kept and maintained clean and fresh, food is served the traditional way and inputs are local and fresh. This is an excellently eco-friendly place and therefore good for all travelers. To add this to your Uganda safari, contact us through info@ugandasafaribookings.com or speak to our travel consultants through +256-700135510/ +256-414699459.