The best Uganda National Park and Reserves is another unique facts that describes Uganda. Also referred to as the Pearl of Africa, Uganda is one of the fascinating African countries blessed with many charming attractions. Sought after as a safari destination for its impressive population of the endangered Mountain gorillas, Uganda offers a true once in a lifetime safari opportunities taking you to experience the best of Uganda National Parks.
Here below, we present you a guide the best Uganda National Parks and Reserves to visit in 2022-2023;
Overview
Bwindi Impenetrable Forest National Park
Murchison Falls National Park
Kibale Forest National Park
Kidepo Valley National Park
Queen Elizabeth National Park
Lake Mburo National Park
Lake Bunyonyi
River Nile in Jinja
All you need to know about the best safari parks in Uganda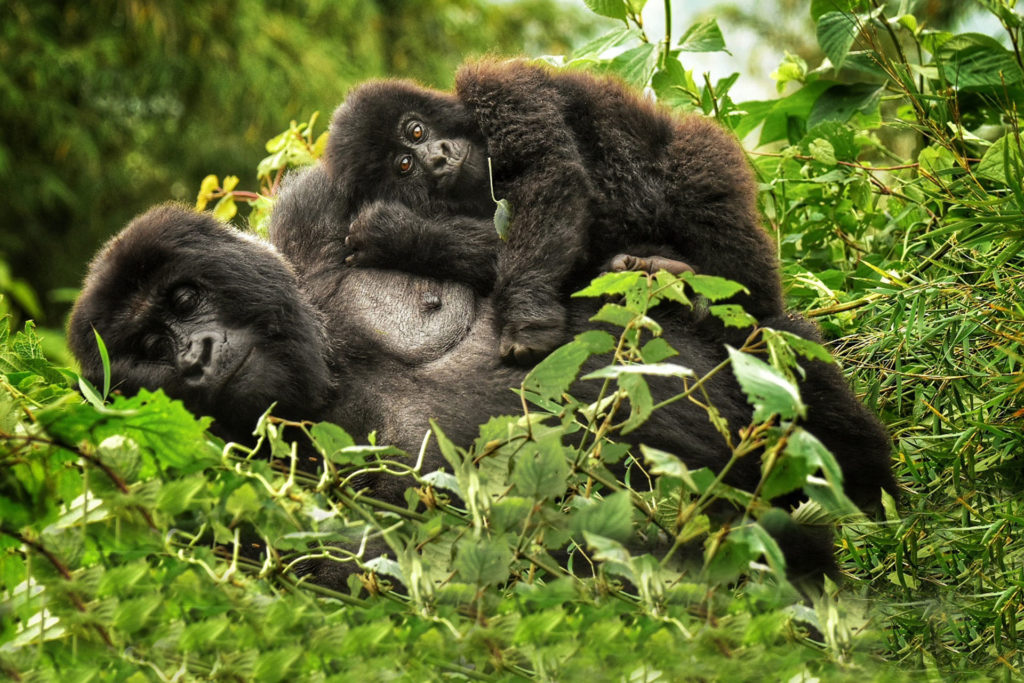 Bwindi Impenetrable Forest National Park
This is one of the great treasures in Uganda hosting almost half of the remaining Mountain Gorilla population in the World. There about 500 gorilla individuals in Bwindi Forest National Park and about 19 habituated gorilla families ready for gorilla tourism. Bwindi Forest Park is a UNESCO World Heritage site is home to about 10 exciting primates, about 350 bird species and about 120 mammals that may encounter on a luck day on your gorilla trekking experience along with the beautiful fauna. While on your gorilla Uganda safari in Bwindi Forest, you get chance to see over 400 species of plants including those species that have been flourishing for more than 25,000 years. The misty forest hosts about 200 butterflies, 28 amphibians, 28 reptile and 27 frog species.
Murchison Falls National Park
This park is proud home to the four of the African Big Five animals only the Rhinos missing but on way enroute to the Murchison Falls Park, you get chance to trek the Rhinos at Ziwa Rhino Sanctuary thus making your big five safari complete. A guided or self drive Uganda safari to Murchison Falls National Park offers you chance to groove on the magical Murchison falls which one of the beautiful waterfalls in Uganda worthy to explore on a safari. There is a lot to enjoy on a Uganda Safari to Murchison Falls National Park, namely; game drive, Nile boat cruise to the bottom of Murchison falls, birding, sport fishing among others.  
Queen Elizabeth National Park
The safari park is one of the most visited safari park in Uganda. It is known home to the tree climbing lions found in the Ishasha sector of the park, it is also proud home to impressive number of stunning wildlife species like, thousands of African buffaloes, pride of lions, herds of Uganda Kobs, thousands of Hippos, Crocodiles, herds of elephants among others.
A Uganda Safari to Queen Elizabeth National Park offers great opportunity to enjoy thrilling activities like game drives to see the stunning diversities of wildlife species, chimpanzee trekking, Lion trekking, boat cruise on Kazinga Channel among others.
Kibale Forest National Park
Also known as the primate Capital of East Africa, Kibale forest is home to impressive numbers of chimpanzee population about 1065 habituated chimpanzee ready for chimpanzee safari experience. This park is known for offering the best chimpanzee trekking experience in East Africa and it is one of the star attraction in Uganda. Beside chimpanzee trekking, you can as well as enjoy other activities like chimpanzee habituation which give chance to spend more time with chimpanzees as you observe the interesting life behavior in the Jungle, enjoy bird watching, guided community walk among others.
Kidepo Valley National Park
This is beautiful wilderness park is situated in the northern region of Uganda and it is one of the best safari park in Uganda with charming wide open savannah landscapes blessed with intriguing flora and fauna. You enjoy a diversity of amazing wildlife species, colorful bird species, hike to the sand bed of kidepo River, take a visit to Kanangorok Hot Springs and experience the hot springs bubbling up from the Valley Floor. With the help of a guide, enjoy sighting the carnivores, wild dogs, Cheetahs, bat Eared Fox, Carcacal, lions, leopards among others plus many colorful bird species. There is alot to enjoy on guided or self drive Kidepo safari adventure and each visit to this wilderness park gives you a unique experience.
Lake Mburo National Park
Popularly known as the smallest savannah park in Uganda, Lake Mburo National Park is one of the Safari park to visit while on a Uganda safari. The park features a diversity of thrilling safari activities like game drives, horseback riding that takes you close to the unique wildlife as you explore the park, boat cruise on Lake Mburo that gives you an opportunity to sight many colorful bird species like the prehistorical shoebill stork, cycling Safaris, Walking Safaris among others. Some of the unique wildlife you wil spot on a Lake Mburo safari include; Impala antelopes, Elands, Rothchild giraffes, Warthogs, Hippos, Elephants and many others. Due to the fact that Lake Mburo National Park is one of the close National Park to Kampala city, therefore best ideal to best while on a short Uganda Safari.
Lake Bunyonyi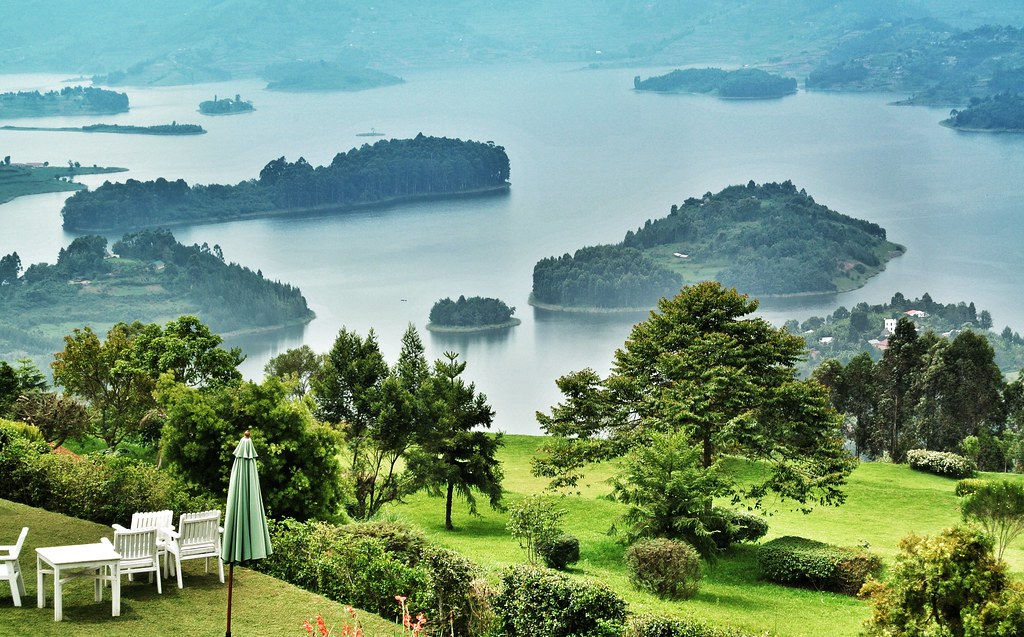 Just as its name "Bunyonyi" meaning a place of many birds in the local Language. Lake Bunyonyi is one of the best places to experience when you take a tour in Uganda. Lake Bunyonyi is the second deepest lake in Africa and one of the most beautiful lake dotted with 29 islands including the punishment Island with interesting legendary myth and stories. This is the best place to relax after the tiresome gorilla trekking adventure in Bwindi Impenetrable National Park. It is about 2 hours drive from Bwindi Forest. A visit to Bunyonyi lake offers you an opportunity to enjoy activities like canoe ride to explore the 29 Islands and sight many beautiful bird species since is great place for birders. The lake features fresh waters that is bilharzia free thus if you a good at swimming, you can enjoy swimming in the deep waters of Lake Bunyonyi.
River Nile in Jinja
Jinja is popularly known as the "Adventure capital of East Africa", if you are an adventure lover, River Nile in Jinja is one of the best places to visit in Uganda. A tour at the Nile River offers great opportunity to enjoy lots of adventure activities like White water Rafting, Bungee Jumping, Nile Tubing, Horseback riding to explore the Beauty of Nile River, Quad bike experience or boat cruise to source of the Nile among others. You combine your Uganda Safari with a visit Jinja and get chance to enjoy signatures of long lasting memories in Uganda.
With the above guide to the best National Parks in Uganda, book yourself a tailor made Uganda safari package with Mumwe Global Safaris and grab a chance to enjoy the best of the Pearl of Africa. For more information and inquiries, simply contact us on info@ugandasafaribookings.com or call us on +256-700135510 to speak with the reservations team.