There are two main ways you can go around a safari destination like Uganda; through guided safari or by a self drive tour. Talking straight about the self drive safari – as the name suggests, this means that you are on the wheel during the trip. You will take on the driver's seat and drive to the far southwestern for gorilla trekking or perhaps take on the adventurous ride to the far north to explore the real wilderness of Kidepo. For tourists who want to go for self drive, note that it is important to choose a suitable car for the trip.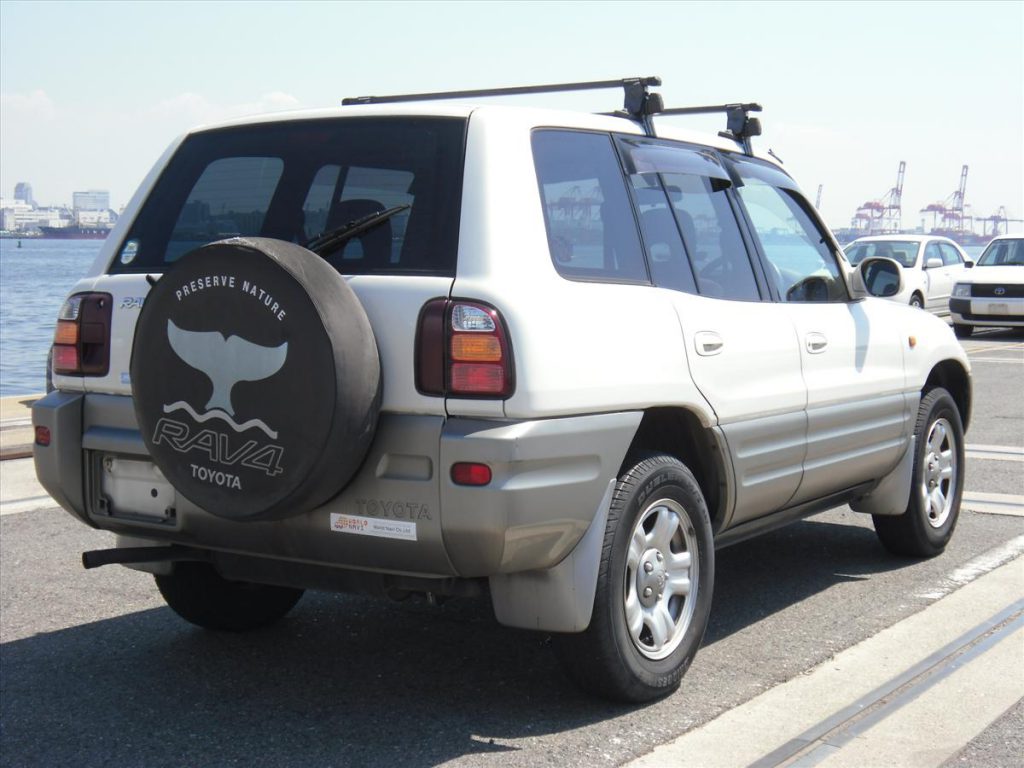 In Uganda, the Rav4 is one of the best cars recommended for self drive tours. This is a somewhat small size SUV customized for roadtrips. It is categorized into two; the 3 door and 5 door versions.
In this article, we discuss the reasons why you should hire a Rav4 in Uganda for your next road trip.
Fuel economy
Something you will love most about a Rav4 is its fuel economy. This feature makes the SUV suitable for safaris even to distant destinations and long self drive tours. Of the 4X4 safari cars in Uganda, the Rav4 is one of the best fuel economizers. It will enable you to enjoy a 4WD ride at a relatively cheaper cost. When you hire a Rav4 for self drive, the cost of fuel is exclusive of the rental fee.
Spacious
The 3 door and the 5 door Rav4 cars have enough space for passengers and luggage. They accommodate 4-5 people including the driver and the rear area for the 5-door car is large enough for huge luggage including camping equipment if you want to go camping. The seats are cozy and have enough leg room.
Affordability
If you are planning for a self drive tour on budget yet want to ride in a 4WD car, then this is your answer. The Rav4 is the cheapest 4X4 rental car for self drive safaris in Uganda. It is a comfortable vehicle even on a long trip and off track. The pocket friendly price to hire it will help you save for more tourist activities at different destinations.
Multi-purpose
The Toyota Rav4 is a cross over 4WD perfect on all roads across the country. The car design and features suit multiple purposes for travel including safaris, camping, city tours and picnics, business and airport transfers. You can hire the car for self dr4ive and can also be rented with a driver.
Full time 4WD
A smoother road trip in Uganda requires you to use a 4X4 vehicle since some roads are not good while off- tracks may get muddy on rainy days. A good way to prepare for such circumstances is to simply hire a car with full time 4X4 mechanism for your Uganda safari. With this, you can go through rough terrain with ease and also access remote areas of national parks for more rewarding game drives.
Go exploring the Pearl of Africa in a car that makes every moment on the road enjoyable; you will not go any wrong with the Rav4. As you plan for your next Uganda safari, you may have some questions unanswered along the way. For any inquiries regarding this, simply contact us through info@ugandasafaribookings.com or call us on +256-700135510/ +256-414699459 to speak directly to our travel experts.