Are you planning lifetime experience with your loved this season in Uganda, traveling with family is one of the most interesting things that guarantees you long-lasting memories? In case you are a big family or planning to travel two families, the Minibus can be ideal for your road trip and be assured of a unique adventure with this type of safari vehicle. Here below we provide astounding reasons why you need to hire a coaster bus in Uganda for the next family safari;
Affordability
Due to the fact it can accommodate a small group of people, it saves you from the cost of hiring another car. On the other hand a minibus is cheaper compared to other 4×4 safari vehicles in Uganda like Safari land cruiser. All you need to do is book in advance at 4-6 months prior to the dates of travel and grab a chance to select your favorite minibus that can suit you and all your cargo.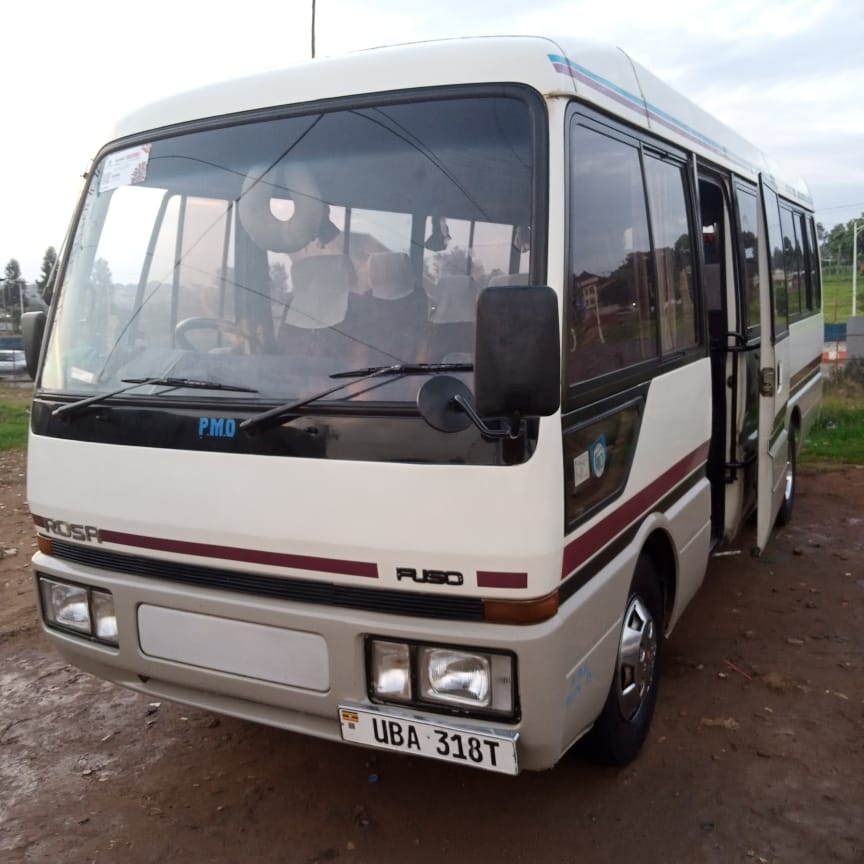 Give you chance to have a joint road trip adventure
Hiring a minibus allows you chance to travel under one roof, thus giving you chance to have a joint experience, have a great bond and delight in unforgettable memories.
Travel together
Since a minibus is designed to carry small groups, we are pretty sure that it will accommodate all of you plus your luggage, therefore there is no need for you to rent another private vehicle to cover up your transportation to the safari destinations you are planning to experience because this may compromise on your safari experience.
Travel with Privacy
Renting a minibus as your safari car in Uganda, we assure you ultimate privacy, there will no room for to share your vacation experience with other members who are not party of the family.
Safety and Security
In terms of safety performance, a mini bus has been tested and proved average and reliable on the road with it carrier capacity according to travel experts. When it comes to public minibuses, chances of accidents are high due to overloading and reckless drivers on road, on this short notice, get rid of these safety risks by hiring a minibus rental for your family vacation.
Flexibility and Ultimate Comfort
The minibus has been built with flexible seats featuring enough leg room space, with enough cargo space and air conditioning system among other attributes. Be assured of enjoying an interesting road trip adventure with your loved ones.
Freedom and Self Independence
You enjoy the off beaten attractions when you hire a minibus car and this adds on your holiday experience, but it is not possible when you travel using a public minibus since they are strict to specific routes and stopover points, therefore you may end up missing out on the off beaten routes.
It is a Four Wheel Drive
It is paramount to note that, a minibus is one of the strong 4×4 safari car with the ability to manage all road conditions and this definitely will give you a perfect adventure on your road trip.
Are you planning a family vacation this season in Uganda and you would love to hire a minibus car for your road trip, we hope you find the above helpful to enhance enjoy long lasting memories on your trip. For more information bookings and inquiries, simply get in touch with our reservation team by sending an email info@mumwesafarisuganda.com or call us on +256-700135510 / +256 414-699459