Africa is a great warm welcomer of people from all corners of the world. Its East African region offers a once-in-a-lifetime experience of African safaris which offer opportunities to travelers to fulfil their big dreams of encountering African wildlife. Whether you have been inspired by African wildlife documentaries, wildlife books, images on different websites or travelers' posts on social media, Africa is worth exploring. However, an African safari calls for preparation which includes saving enough money to take you through the trip.
An African safari is known to require huge amounts of money. Yes, this is true but there are ways you can take on your adventure at a less expensive price yet seeing the same wildlife. In this article, we bring you tips that will help you save on your safari.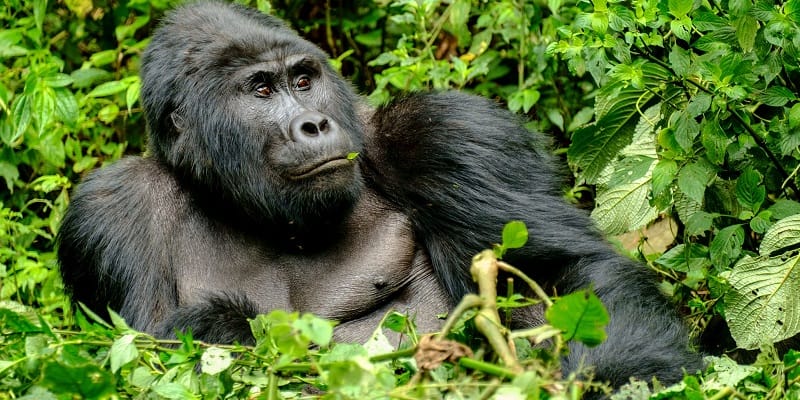 Choose a single country for your safari
Flying or driving from one country to another in Africa is one of the things that hike travel costs. This is because the cost of long drives is expensive and it also increases the number of days of the safari. It is therefore advisable to visit different destinations within the same country. For a country like Uganda, you can combine more than one national parks, or national parks together with other destinations like Lake Bunyonyi, Jinja and Sipi falls. There is a lot you can do in this one country; trek gorillas, search for tree climbing lions and other wildlife and also track chimpanzees or golden monkeys. If you are an adventure seeker, a Jinja tour should not be missed or perhaps a hike on Mt. Rwenzori.
Travel in a group
The cost of a safari is reduced when you travel in a group, as family or with friends. It allows you to share costs instead of covering them alone. Costs of transport and shared rooms will help you save a lot.
High/ low season
There is a somewhat significant difference in the prices of safaris from high to low seasons. The high season attracts more travelers compared to the low season. This leads to higher prices of accommodation facilities. However much the low season may be cheaper to travel, note that it offers lower chances of seeing wildlife.
Use accommodation outside the park
When accessing the park, you are required to have an entry permit and you will pay per day. That means that any extra day regardless of whether you are still having activities to do or not, you will pay for both accommodation and park entry fee. Staying in lodges outside the park saves you such unnecessary extra expenditures.
Take advantage of price discounts
Tour operators in Africa offer a range of discounts on safaris indicating specific periods of the year for travelers to take on the trips. Most of them give discounts on long trips; the longer the trip, the higher the discount. You can search for special offers and discounted trips on different websites until you find what suits your interests.
Select Uganda as your safari destination
In East Africa, Uganda is the cheapest safari destination to visit for wildlife tours. It offers its wildlife tours at less expensive prices compared to the famed Kenya and Tanzania and cheaper gorilla tours compared to Rwanda. Choosing Uganda over Rwanda for gorilla trekking saves you more than US$500.
Go camping
Accommodation is one of the things that take make a significant difference in the prices of safaris. From camping, budget to luxury accommodation, tourists have alternatives to choose from. If you want to save on your safari, it is advisable not to stay in a luxury lodge. There are budget lodges that offer great facilities and amenities. You can even choose to hire camping gear and pitch your tent at a campsite if your destinations or lodges offer the service. This adventure even gives you a more interesting experience in the wilderness.
Have you been planning for an African safari but was still limited by the costs of the packages offered by reliable tour operators? With the above tips, you can still arrange your safari with a tour operator and still save. To inquire or book a safari to Uganda or Rwanda, get in touch with us through info@ugandasafaribookings.com or call us now on +256-700135510 to speak to our travel consultants.