Looking forward to a family roadtrip in Uganda this season? Perhaps you have been on several African guided tours and want to try out something new with your loved ones that will offer you the best memories together, a self drive tour with family is the answer. There are a lot of things that will get you exciting on such a family road trip and the privacy you have in your rental car enables you do what you want just like home. For comfortable travel, hire the ideal family car such as rav4 and land cruiser prado.
As you plan for your family safari in Uganda this season , here are some of the best things you can do for great memories with your loved ones.

Wildlife tours
Uganda's major Savannah national parks offer incredible wildlife tours with a variety of attractions for at least every one to find something so interesting. Murchison falls national park is home to lots of antelopes, hippos, elephants, lions and giraffes among others and a list of water and savannah birds. And then Queen Elizabeth national park is great for game viewing to see tree climbing lions, elephants, Uganda kobs and big groups of hippos. These two national parks offer great wildlife experiences featured by lovely landscapes for scenic viewing; the Rwenzori mountains and crater lakes in queen Elizabeth national park and the mighty waterfalls in Murchiosn falls national park. After a visit to these parks, your whole family will have great stories to share and the most beautiful family photos to show.   
Gorilla trekking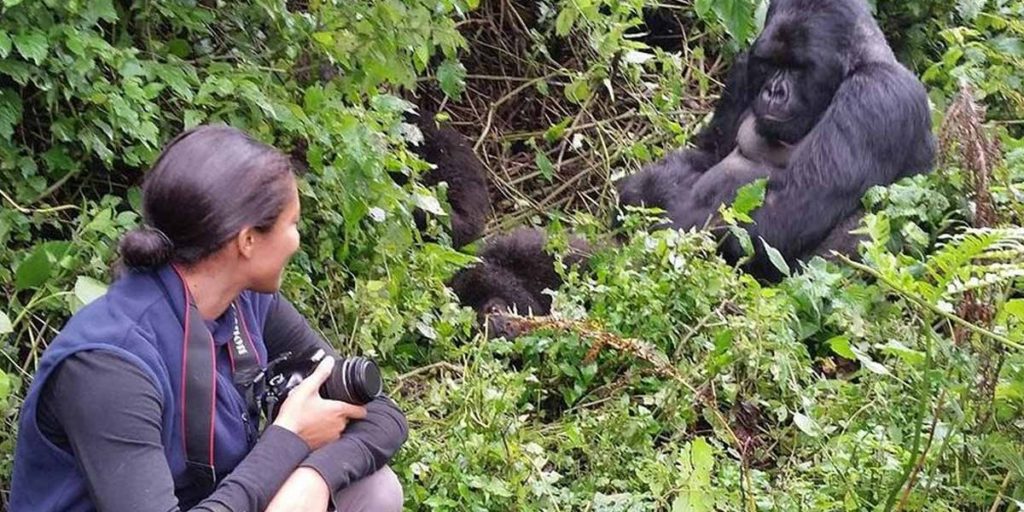 Watching gorillas in the African forest jungles is breathtaking but this experience is extremely life-changing when you come up-close to these incredible primates with family. Uganda offers a chance to get this moment in Bwindi Impenetrable forest national park. The somewhat long ride from Kampala to Bwindi takes you exploring the green western region filled with banana plantations. And then the trekking experience through the impenetrable forest searching for mountain gorillas. Once spotted, you are allowed to sit with them for an hour and this is where you will have the best moment of the entire safari; observing the gorillas get around with their little ones as you learn more about their behavior. Age limit for gorilla trekking is 15 years.
Whitewater rafting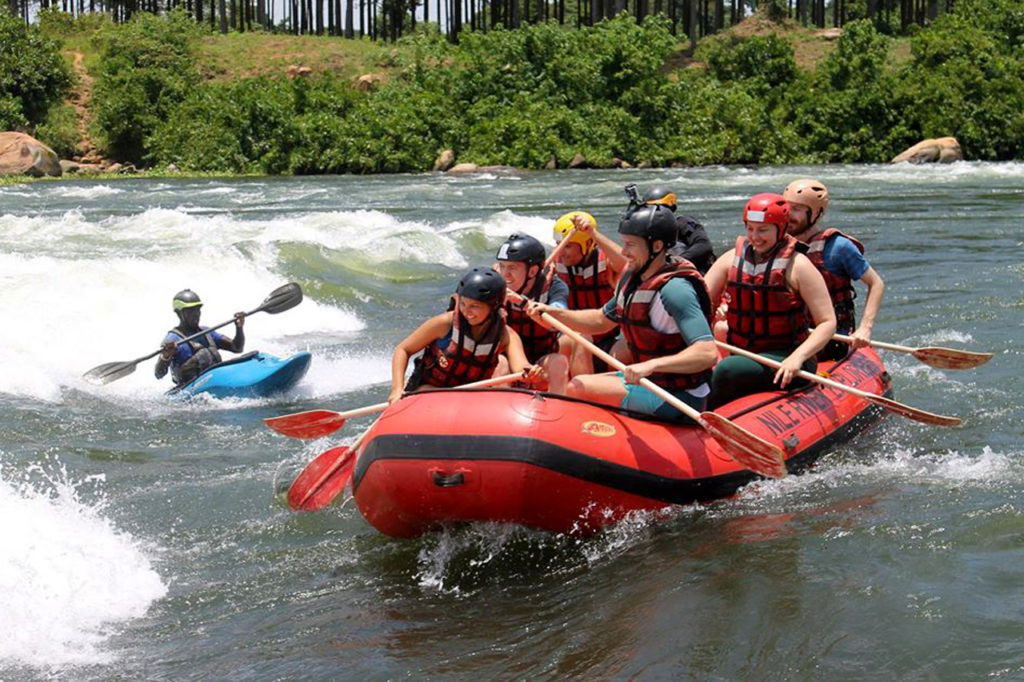 If you have a family that loves adventure, plan to head to Jinja for the great adrenaline riser- whitewater rafting. This activity enables your family to face the rough rapids of the Nile and witness real adventure. the nile is one of the best places for whitewater rafting on the continent offering the experience for both experts at grade 4 and 5 and learners and younger persons at the lower levels of rapids.
Horse riding
For the best horse riding experiences with family in Uganda, consider visiting lake Mburo national park and Jinja. Both safari destinations are easy to access on self drive from Kampala and other locations in the country. Horse riding in lake Mburo takes riders close to the beautiful animals of the park including zebras, giraffes and impalas plus exploring the scenic surrounding areas. On the other hand, going for this adventure in Jinja allows you to go around the banks of the nile and enjoy the stunning views there.
Traveling in company with family is the best thing to do with them. A self drive tour offers more space to have a greater experience and better memories. However, you also need to hire a good car and deal with a professional rental company to obtain a good time of the trip. get in touch with us through info@ugandasafaribookings.com for quality car rental services.