Apoka safari lodge is a luxury and oldest lodge located in the northern part of Uganda just in the center of Kidepo Valley National a remote Africa where the beauty of nature begins with the jagged rolling hills, Narus valley, the evergreen savannah, and the splendid spot for game viewing in Uganda.
Apoka Safari lodge accommodation offers 10 spread-out cottages all providing a splendid view of the beautiful green savannah, private verandas, a pool carved out of rock, large sitting rooms, big hand-hewn beds, a swimming pool and they include a family area that is perfectly constructed using wood and artisans' regional material, single rooms, double rooms and deluxe.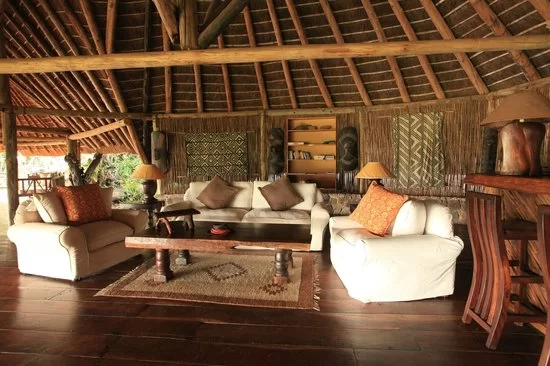 The rooms offer other amenities like free WIFI, flat screens, bedside table, dining room, room services, laundry, private bathrooms, hot water showers, flushing toilets, single beds and double beds.
There is a well fully set restaurant in the resort that holds and handles a la carte menu serving both local and international meals all day long, a stocked bar doing both soft and hard drinks, cold or room temperature, wines or spirits and open every time and 24/7 front desk service.
To book a room at Apoka safari lodge or inquire about prices, simply get in touch with us by sending an email to info@ugandasafaribookings.com or call us now on +256-700135510 to speak with our team.