Almost every year or season, there is something new, unique and exciting for travelers to enjoy in Uganda. In fact, this so nicknamed "Pearl of Africa" never ceases to give wonders. From the already existing attractions to the lately innovated safari activities, tourists have a variety to choose from to make a great bucket list. These safari activities can be done on self drive if you want to enjoy at a leisurely pace or perhaps you could hire a driver to ease your safari since they are less known tourist activities. Activities of this kind are well done on a guided safari because driver guides know places that many people do not know, so they are the best option when planning to explore the little known touristic places in Uganda and experience the less known things done at each destination.
In this article, we highlight the best of the little known things tourists ought to try out on their Uganda safari adventure this season;
Canoe ride at Lake Mutanda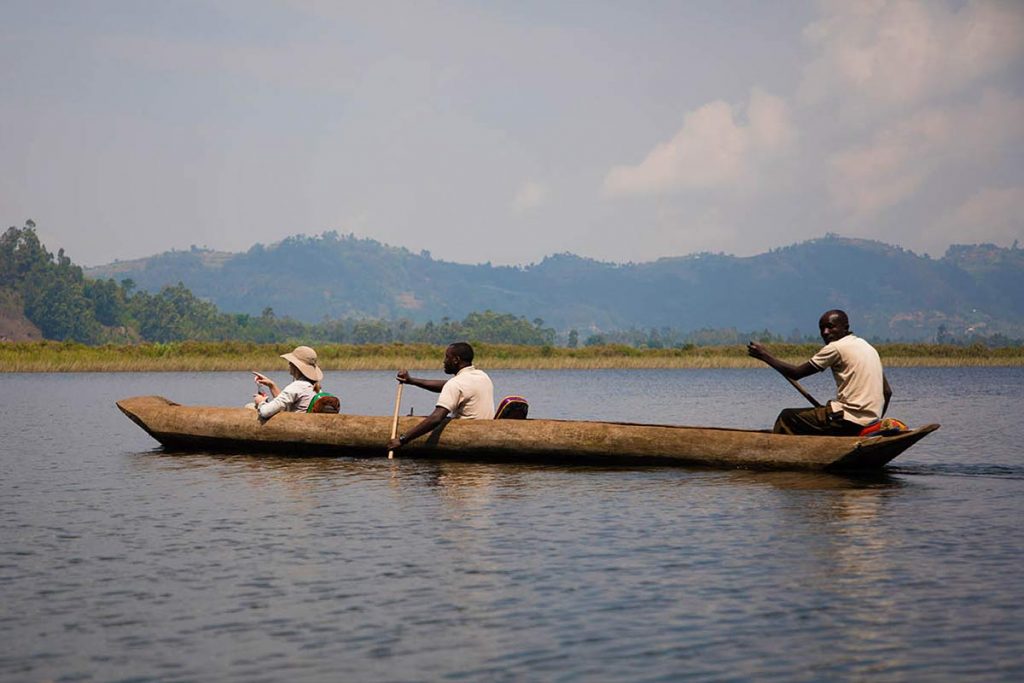 In regards to Tourism, Uganda's southwestern region is popularly known for gorilla trekking safaris – done in Bwindi Impenetrable National Park and Mgahinga Gorilla National Park. However, the region has and offers more than just gorillas; it is home to the beautiful Lake Mutanda where you can take a dugout canoe and sail across the lake plus other interesting tourist activities. Ron Rutland cycled from Cape Town to London through Uganda and he said that the best view he ever saw in the 160 days of his journey was the view from Chameleon Hill.
As you paddle across the lake, be keen to watch the reflection of the eight peaks of the Virunga volcanoes on the lakes surface.
Zip lining at Lake Bunyonyi
Lake Bunyonyi also located in southwestern Uganda is a lovely place that many local and international tourists flock mainly for a canoe ride and relaxation at the adjacent hotels. This is the deepest lake in Uganda and second deepest in Africa. It is dotted with 29 islands and the locals can narrate interesting history about each of them, you can also visit the islands while on a canoe ride tour.   
Imagine zip lining over the second deepest lake on the continent! Zip lining on Lake Bunyonyi is a thrilling adventure worth trying out. However, this safari tourist activity is less known and has also not been much written about.
Track the golden monkeys of Mgahinga Gorilla national park
Hiking through the forested Mgahinga national park to search for golden monkeys is an exciting wildlife experience. Golden monkeys are critically endangered and can only be found in the Virunga Massif; Mgahinga national park in Uganda and Volcanoes national park in Rwanda. These primates are playful and will need you to move faster when you spot them because they are quick in their movement. Trekkers are allowed to stay with the monkeys for one hour learning about and admiring the pretty golden monkeys.
Visit Ngamba chimpanzee sanctuary on Lake Victoria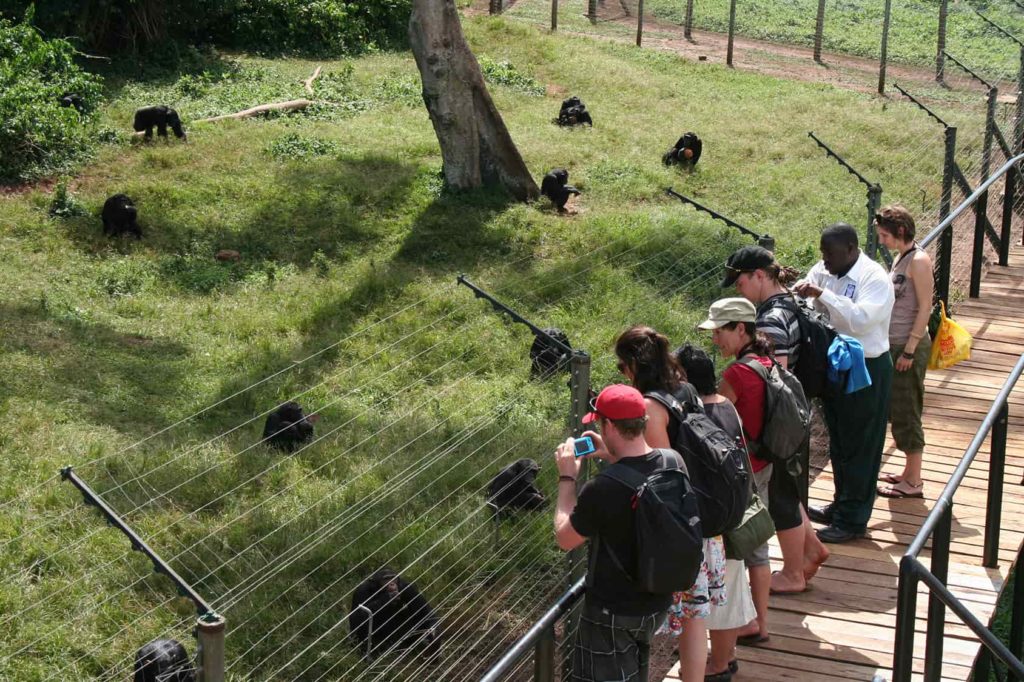 The Ngamba chimpanzee sanctuary tour takes tourists cruising on Lake Victoria to Ngamba Island where a family of rescued orphaned chimps is taken care of. The tour is both entertaining and educational. Credit to the care takers and other responsible authorities for the great work they have done in protecting the lives of these primates and the perfect care for the chimps are healthy, strong and active. Take a walk around the sanctuary with the chimp care takers. Visitors have a chance to participate in feeding the primates along with the care takers.
While sailing on the lake, you will cross the equator by boat and there you will realize that the speed of the boat slows down automatically.
Visit MLinza Farms
MLinza farms is a mixed farm of a variety of plants and animals including poultry. Located in Zirobwe, the farm does more of organic farming. This makes it a perfect destination for tourists who want to have an authentic experience of real African farming techniques. This is an extremely delightful farm tour that offers an opportunity to visitors to taste a buffet of organically cooked foods including turkey meat, rabbit meat, chicken, goat's meat, vegetables plus different kinds of Ugandan yummy fruits.
Despite the great-name activities to do in Uganda, these above mentioned little known tourist activities will make your Uganda safari much more fantastic than you expected. As earlier said, this was just a highlight but we could recommend more of such interesting safari activities in Uganda's less known destinations. For inquires, contact us through info@ugandasafaribookings.com or call us on +256-700135510/ +256-414699459.