People from other continents have heard a lot about African lifestyle including their culture, the food and the way they live. Their myths about the continent plus its people is based mainly on the past and many think that things are still as they were first documented by the foreigners who got a chance to experience the ancient Africa. For a country like Uganda, Amin's regime is the reason for the longtime myth that Ugandans are hostile. But this is left only in theory. A Uganda community safari offers an opportunity to experience an authentic African lifestyle in specific local communities and cultural sites in the Pearl of Africa.
In regards to civilization, we have communities in Uganda that have not embraced the change and still hold up to their traditional-cultural lifestyle. Going for Uganda community tours are the best way to get a real African lifestyle experience of how the locals live, carry on their responsibilities, narrate their history and what they eat. In Uganda, the best places to go for community tours are;
Karamoja region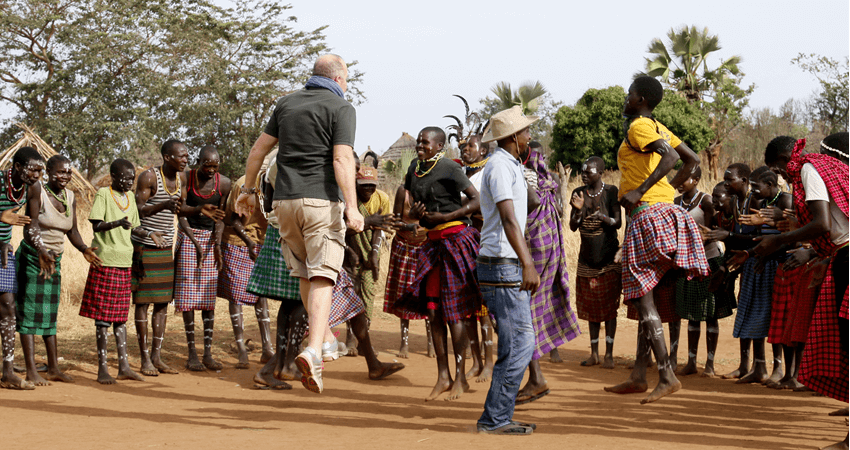 The people of Karamoja are called the Karamojong. They are popular for community tours because of their Karamojong culture which is one of the richest cultural heritages in Uganda. Also referred to the K'jong, the Karamajong live near Kidepo valley national park in the far northeastern part of Uganda. They are similar to the Masai in Kenya and Tanzania who are mostly described by their pastoral activities.
The best way to encounter the Karamojong is to take a Uganda safari to Kidepo valley national park where fun does not end by a wildlife experience in the true African wilderness; tourists also visit the Karamajong communities for African cultural experiences. Being the farthest safari destination in Uganda, it is recommended that you rent a driver and enjoy a guided tour. An adventurer may choose a self drive safari so as to explore this less visited national park on their own.
The existence of Kidepo valley national park has supported the villages of Karamoja through community tours because many visitors on safari make it a point to visit the locals for a community experience. The Karamojong live in homesteads with grass thatched huts. They have a range of traditional instruments including jewelry, costumes, spears, stools and spears among others. Visitors to this community are entertained with interesting cultural music and dance which involves jumping so high.
Batwa community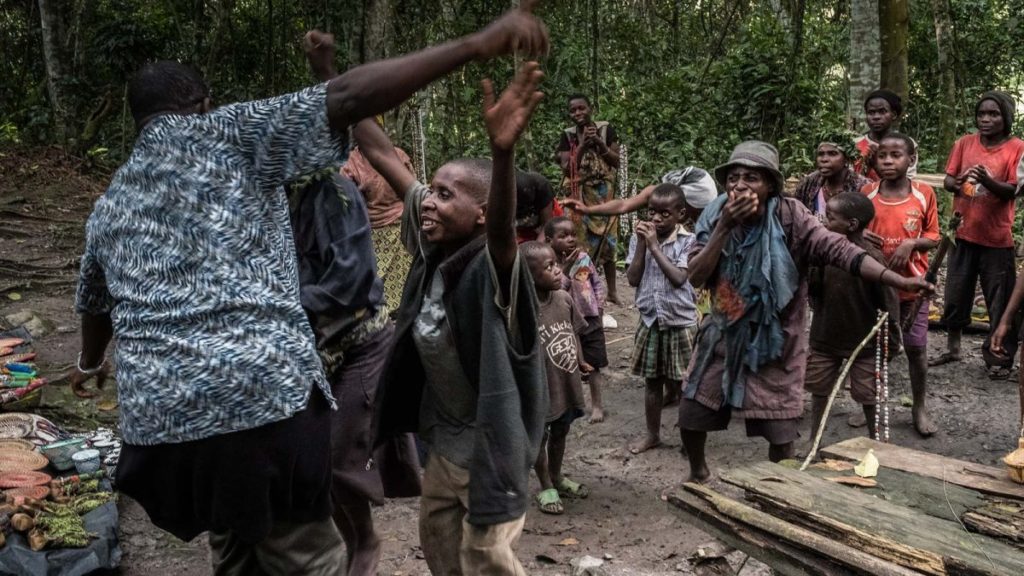 The Batwa pygmies in southwestern Uganda are an attraction because of their physical appearance- height plus the unique culture. Best known as forest dwellers, the Batwa previously lived in the forests of Bwindi and Mgahinga before these were gazetted as national parks. They were hunters and gatherers but their stay with mountain gorillas was harmonious. Later on, the pygmies were evacuated to the nearby areas of the park where they have lived since then. It was a big blow and tough for them to cop up with the life outside the forest. For their culture and history not to erase, the park allowed the Batwa to guide visitors through Mgahinga Gorilla Park for the Batwa trail experience which takes tourists to areas where they stayed and did other activities. If you are going for gorilla trekking in Bwindi, you can visit the Batwa for cultural experience in their communities located close to the park. It is an interesting experience to watch the pygmies present their cultural music and dance plus narrate their forest life.
If you want to know more about Ugandan culture and traditions, plan for your next Uganda safari considering a community tour in the above destinations. For safari inquiries, contact us through info@ugandasafaribookings.com or call us on +256-700135510/ +256-414699459.