Also called the Pearl of Africa, Uganda is one of the best African safaris where tourists have a range of activities to do on their safari. The list of things to do is so long including lots of adventure, exploration and relaxation. From gorilla trekking, chimp tracking, whitewater rafting, wildlife viewing, boat cruise, nature walks and hiking, everyone has something to do. It caters for each individual on a group, family or sole tour.
Uganda is blessed with an incredible landscape characterized with numerous hill and mountains. It is therefore one of the best destinations for travelers seeking hiking tours in Africa. Some hiking destinations in Uganda require a number of days while there are various ones that are suitable for day hikes. Each of these offers a different hiking experience because they differ in height, terrain and the surrounding.
In this article, we highlight the top 5 day hike trails that we think are great.
Lake Mburo hiking trails
Lake Mburo national park is a small Savannah park located in western Uganda and is known to have abundant wildlife with most species that are not so violent. It has the biggest population of zebras in Uganda alongside antelopes and giraffes. Lake Mburo is a beautiful place with a number of hills where hikes take place. While on a tour in Lake Mburo national park and you are seeking adventure, these hills will do you wonders; climb to the top of the hills and view the scenic surrounding including the 9 great lakes in the region. Apart from the amazing scenery, you will come across various animals of the park which is a great chance to watch them from a short distance on foot.
Sipi falls hiking trails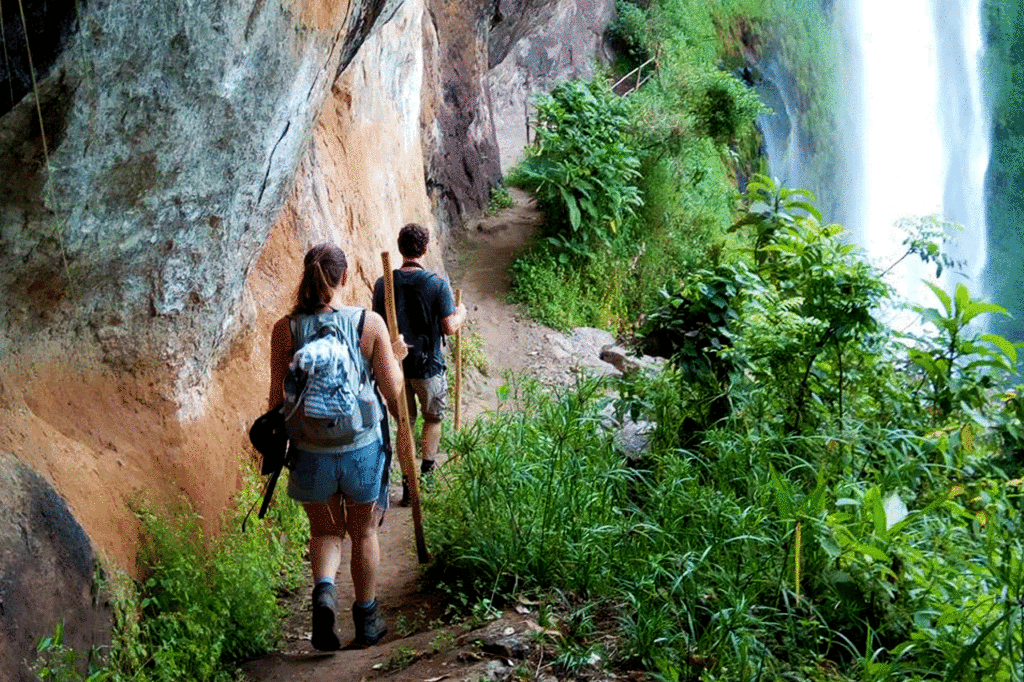 The Sipi falls hiking trails lead hikers to the popular Sipi falls located in the eastern part of Uganda. Because the terrain is somewhat steep, you are given sticks to help you as support while climbing. The activity takes you through plantations where you may come across the local pae4ople carrying on their garden activities. Proceeding to the top, you get to the point where you can watch the water of the Sipi falls flowing. It is one of the best places to pause for a challenge photograph.
Sipi falls hiking tour can take half a day or full day.
Kalinzu forest trails
Kalinzu is situated near Queen Elizabeth national park in western Uganda. Part of it sits on the rift valley escarpment giving a platform where you can delight in the scenic surrounding. Kalinzu forest has 4 major hiking trails. The climbing adventure is an opportunity to explore the forest as you have a chance to spot some of the residents including monkeys, forest elephants and various bird species. With a local guide, hikers take on their trek to the top which rewards them with lovely views of Mt. Rwenzori, Lake Edward and Kazinga channel.
Murchison falls national park hiking trails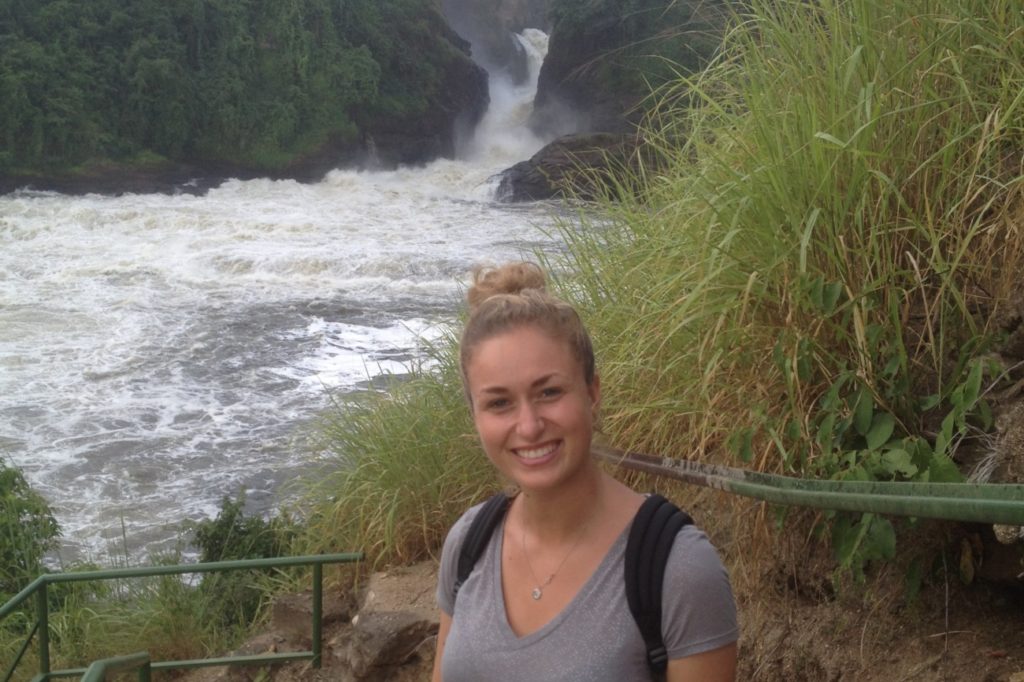 Murchison falls national park has got a number of trails for adventure with one of the most popular being the trail to the top of the falls. This is because it leads hikers from the bottom of the falls through a bushy terrain to one of the most beautiful sights on the continent- the top of Murchison falls. Well known as "the hike to the top of the falls", this is one of the best things to take on your Uganda safari. It offers a thrilling experience once hikers arrive at the top being welcomed by the thunderous falls and bursting sounds of the waters.
Mabira forest hiking trail
A natural setting with lots of things to do close to Kampala is what Mabira forest is set to do. It is a 1.5hours drive from the city centre to Mabira forest, a once the biggest forest in Uganda abut now the second biggest due to human encroachment. Mabira forest is located along the highway to eastern Uganda and is easy to reach. It is home to various activities including zip lining, nature walk and hiking. The short hikes take visitors through the forest where they may encounter primates and birds of different species as well as passing via some areas that are darker because of the canopy cover.
A day hike on any of the above and other hills such as in Kabwoya wildlife reserve, Kibiro Salt garden and in Queen Elizabeth national park is remarkable because of the rewards of attractions and views. Arrange for your excursion with us through info@ugandasafaribookings.com or call us directly on +256-700135510/ +256-414699459.