Despite the unpleasant status of mountain gorillas– being critically endangered, conservation efforts have found success with an approximate population of 1,000 + individuals today. By heading for a gorilla safari in Uganda, Rwanda or the DRC, you are directly supporting conservation efforts and gorilla population growth. Watching a gorilla family up close in their natural habitat is one of the most exciting wildlife encounters in Africa. This thrilling experience gives tourists a different view of the jungle and the natural world.
As you plan for your upcoming gorilla trip, note that you can hire a car for self drive or opt for a guided safari. Also, there are long lists of gorilla groups in each of the gorilla destinations and you could wonder which family to trek after reading about them on different websites. Much as tourists can choose which gorilla family to trek, the park management has full responsibility to do so. The gorilla family is allocated on the day of gorilla trekking during the briefing.
In this article, we highlight the factors that determine which mountain gorilla group to trek.
Location of mountain gorillas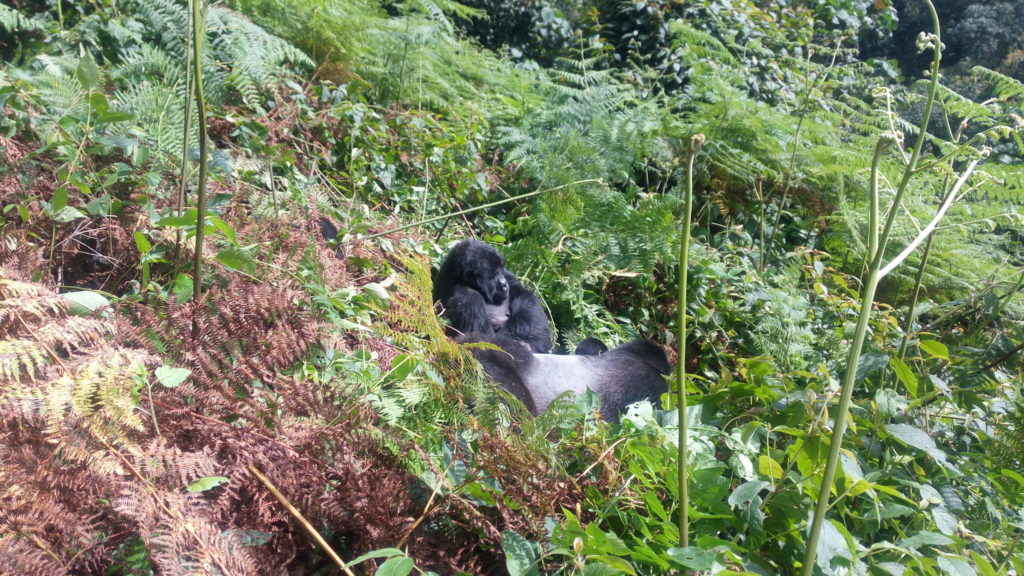 In Rwanda, the DRC and Uganda's Mgahinga, gorilla trekking starts in one location to trek the allocated gorilla family. On the other hand, Bwindi boasts four trekking sectors: Buhoma, Nkuringo, Ruhija and Rushaga and the adventure starts at each sector's park offices. Therefore, if you choose to trek in Bwindi and wish specifically in a particular sector, it is advisable to make an early booking in that trailhead. This means that travelers will trek one of the gorilla families in the selected gorilla sector.
Availability of gorilla permits
Guided mountain gorilla trekking in Uganda, Rwanda or Congo is not just a money-making tourist activity but also a way to conserve these endangered primates. There are a number of rules and regulations; one of them being the limited number of 8 permits per gorilla family per day. Gorilla permits often get fully booked especially during the high season. Therefore, you are advised to find out the availability of the permits for the gorilla family you wish to trek or the sector you desire to trek in if you are considering Bwindi. Travelers are reminded to book their gorilla permits at least three months before their gorilla tour. Tourists are allocated a gorilla family to trek depending on the availability of gorilla permits.
The price of gorilla permits varies in each safari destination; US$700 in Uganda, US$1500 in Rwanda and US$400.
Physical fitness of tourists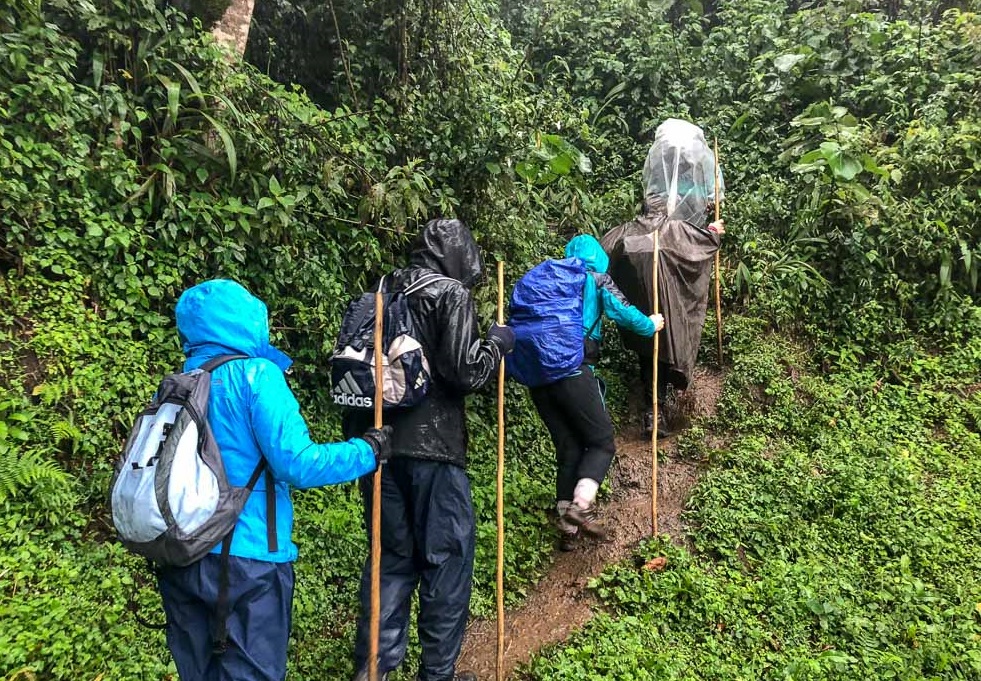 Tourists are allocated gorilla families to trek depending on their physical fitness. The park management knows places where specific gorilla families often roam and will allocate you a gorilla family to trek in a location that suits your fitness. During the booking chat with your tour consultant, you are advised to disclose your physical fitness so that a gorilla family that you can easily trek is allocated. Some gorillas live on higher altitudes while others on lower altitudes. And so a gorilla trek can be short, moderate or difficult based on how long it takes the hikers to come across the gorillas. Young and energetic travellers are allocated gorilla families in any distance while seniors and the physically unfit are considered for short gorilla hikes.
Location of your accommodation
Travelers who are planning to trek in Bwindi forest national park are advised to book gorilla permits in sectors where they wish to stay during their gorilla safari. There are a lot of lodges in the different sectors of the park. It is helpful to first understand the location of the sector before booking for a gorilla permit or vice versa. This saves you the hustle of staying far away from your trekking location which may call for a long transfer very early morning and after the trek.
Planning to look out for mountain gorillas this season and perhaps have a specific gorilla family to trek? We at Mumwe Global safaris can help you book for your gorilla permit to get you to your "dream come true"… For inquiries, contact us through info@ugandasafaribookings.com or +256-700135510/ +256-414699459.