Rwanda is richly blessed with fantastic attractions diversely spread throughout the country. Nicknamed the "Land of a thousand hills", it is jam-packed with breathtaking scenery, vibrant culture and interesting wildlife. However much this landlocked country is small, it has a range of destinations and things to do on safari and therefore it may be a baffle for travelers to choose where to go especially those traveling there for their first time. Rwanda is a home of adventure, wildlife safaris, dark tourism and cultural experiences among others. It has something for everyone and in this travel guide, we bring you the top amazing tourist destinations to explore when you safari Rwanda this season whether on self drive trip or driver-guided tour. .

Volcanoes national park
Volcanoes national park is the only home to mountain gorillas in Rwanda, meaning that it is the only place where gorilla trekking is done in the country. Nearly every tourist to Rwanda has this destination on their itinerary. Located in the northwestern part of Rwanda, it takes only about 3 hours to get to the park by road. You can hire a car with a driver for a quick transfer to the park or rent a car for a self drive trip.
Apart from gorilla trekking adventures, there are many other things tourists can do on safari to volcanoes national park, they include; hiking to Dian Fossey tombs, Virunga Volcano hike, cultural experience and golden monkey trekking.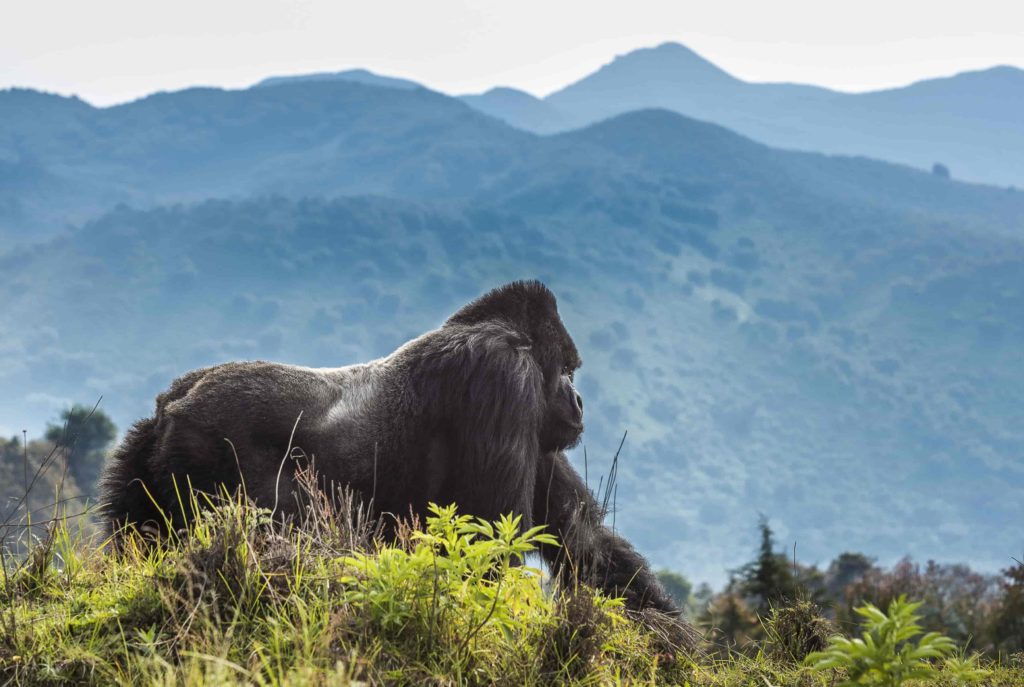 Kigali city
Kigali is the capital of Rwanda, strategically located in the center of the country making transfers to different destinations easy. It is popularly known for its cleanliness, well-maintained streets and multiple tourist destinations within that one city. It is a lively hotspot for tourists to experience Rwanda's culture, watch the lovely scenery, taste the local cuisines and learn about its history.
For tourists interested in hiring a car for self drive in Kigali city, no worries about how to get around because traffic flow is easy and organized. Places to visit on a city tour in Kigali include Inema Arts Center, Kigali Genocide Memorial, Rwanda Art Museum, Hotel des Mille Collines, Kandt House museum, Mount Kigali and the Caplaki craft village among others.

Nyungwe forest national park
If you are looking to have a thrilling adventure in Rwanda, Nyungwe national park is the place to go. Walking on the canopy walkway above the lush montane rainforest offers an exhilarating experience and gives a memory of the ancient adventure of getting up on treetops. The 160m long canopy walk is suspended 70m high and is accessible from the Igishigishigi trail.
Nyungwe is a natural habitat for chimpanzees and is the main tracking destination for the apes. Other things to do on a tour around Nyungwe national park include bird watching, primate trekking and visiting tea plantations.
Gisenyi town
For tourists looking for relaxation and other relaxed activities in Rwanda, Gisenyi town is rewarding. The town is located on the northern shore of Lake Kivu in the northwestern part of Rwanda. Gisenyi is home to beautiful beaches where you can end your adventure safari. Visit tea plantations with an expert guide who demonstrates how different activities are done on the plantation.

Akagera national park
This is Rwanda's only savannah park, located in the east of the country. With most of it being dominated by grasslands and woodland, the park is home to a variety of game including giraffes, elephants, zebras, lion and rhino among others. It is home to an impressive checklist of birds that can be seen during game drive and on a boat cruise on Lake Ihema. Akagera national park is one of the destinations you can easily access when you hire a car for self drive in Rwanda.

Planning to hire a car for your upcoming Rwanda safari adventure this season? You can rent a car with an experienced professional driver or hire a car for self drive and enjoy a well arranged tour to any of the above places. For inquiries, send an email to info@rentadriverrwanda.com or call/chat with us on +256-700 827247 / +256-700135510.