The Pearl of Africa is an amazing paradise blessed with a wide range of fascinating tourist attractions that can not be explored in one day. A Uganda safari offers you chance to catch glimpse of the eye-catching landscapes, the enormous cultures, explore the massive beautiful water bodies, groove on the stunning African wildlife diversities on a game drive among other extremely interesting features scattered in the different regions of Uganda. It is paramount to note that, every safari destination visited offers travelers a unique experience.
Here below, we bring you the 6 must visit tourists attractions in Uganda;
Bwindi impenetrable Forest national park
The park is a famous UNESCO World Heritage site that is a great gorilla trekking safari destination in Uganda. Bwindi Forest hosts almost half of the remaining Mountain gorilla destination in the World about 500 gorilla individuals surviving here. There are 19 habituated gorilla families ready for gorilla tourism in the Country. To see Mountain Gorillas in Bwindi, you are required to purchase a gorilla trekking permit of $700 per person per single trek. The permits are only sold by the Uganda Wildlife Authority and you can purchase it via a tour operator or call directly the UWA reservations team to help you reserve one. We argue you to thinks about hiring a 4×4 safari vehicle with the ability to manage the road terrains that takes you to experience Bwindi Impenetrable forest national park. When you book a tour with us, we combine your gorilla trekking adventure with Batwa experience where you get a chance to meet and greet with the shortest people in the world. Enjoy their traditional dances and songs exhibiting their culture and behavioral patterns of life.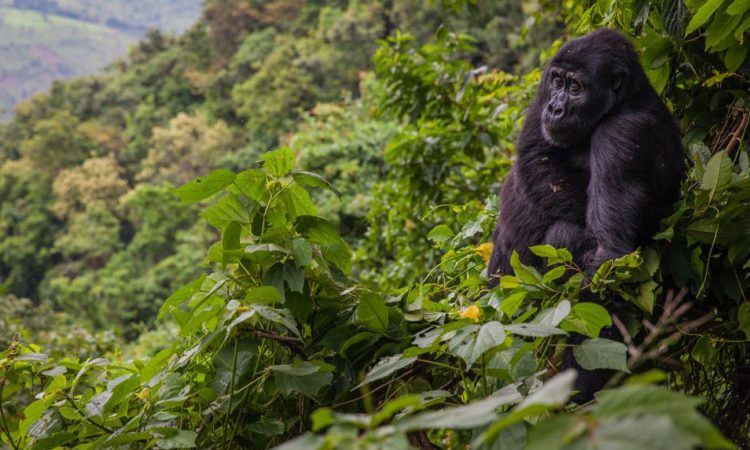 Lake Bunyonyi
As the name reads, Bunyonyi – meaning a "place of very many small birds" lake Bunyonyi is a charming place where you can a enjoy a lot of enthralling activities like birding, cultural encounters, traditional canoe ride among others. The lake is one of the most beautiful water body dotted with 29 thrilling islands with out forgetting the punishment island. You combine your gorilla tour in Bwindi with a visit to the ionic lake Bunyonyi and this will give you long-lasting memories on your safari. A traditional canoe ride on Lake Bunyonyi is charged UGX 150,000/= or $40 USD per person.
Kibale Forest National park
Also termed as the adventure capital of East Africa, Kibale forest national park is a wonderful home to exciting primate species with about 13 species including the impressive number of chimpanzees that have been habituated for tourism. In Uganda, kibale forest is ranked as the best chimpanzee trekking destination that offers exceptional adventure memories of a lifetime. As you search for chimpanzees in the forest, you get chance to sight other species like the olive baboons, white and black monkeys, red tailed monkeys, Vervet monkeys, bush babies among others. There are 1450 chimpanzee population in this park and for anyone to go chimpanzee trekking in Kibale Forest national park, you are required to purchase a permit and this costs $200 per person per single trek.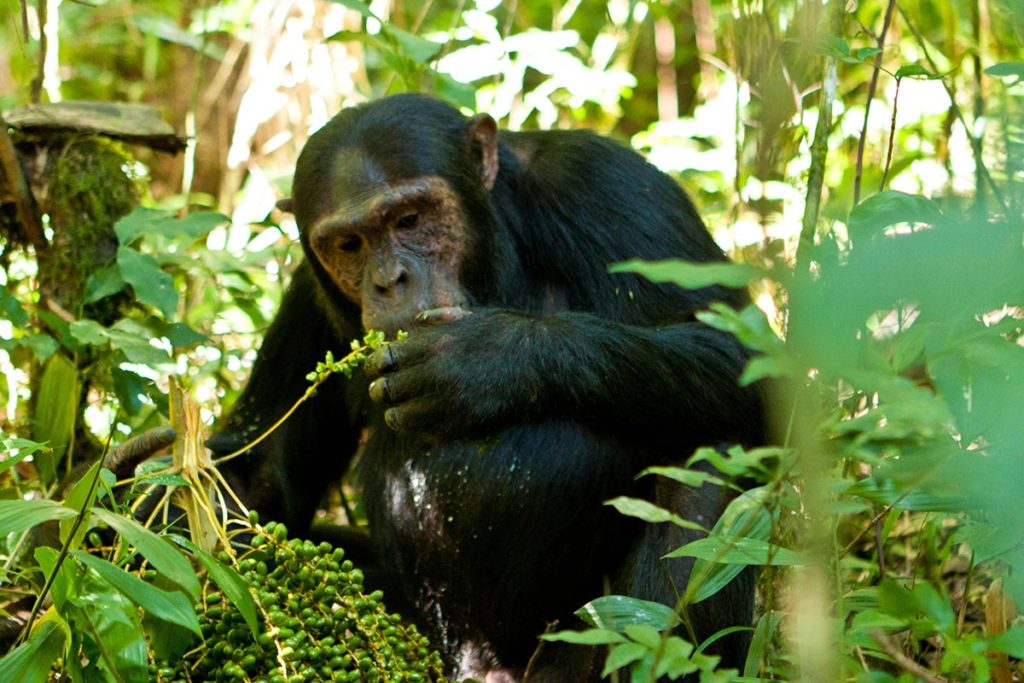 Murchison falls National Park
Famously known as a wonderful host to the most beautiful waterfall in Uganda, Murchison falls National Park is a great safari destination visited by many tourists that come to enjoy Uganda Safaris. Due to the fact that it is largest and oldest national park in Uganda, it offers a breath taking wildlife adventure to all travelers. A tour to Murchison falls national park, gives you chance to enjoy activities like game drive that takes you to sight the amazing wildlife in the park namely the rothchild giraffes, African caped buffaloes, elephants, Uganda kobs, lions, leopards, water bucks, warthogs among others. You will enjoy a boat cruise on the Nile River which takes you to catch glimpse of the Murchison waterfall from the bottom. You can as well get chance to delight in a rewarding birding safari where you sight a variety of colorful bird species including the rare shoebill stork.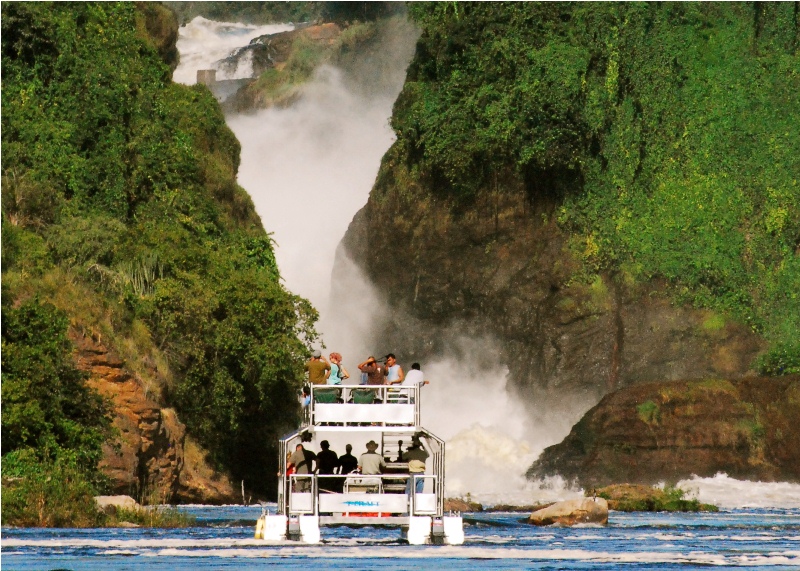 Kampala City
Kampala is the capital city of Uganda, it is largest commercial city , it features a growing population of people that flood the city to transact a lot of businesses. Apparently, Kampala city acts as a tourist hub where most of the tourists start and end their safari before they depart back home. On addition to this, Kampala has lot of intriguing tourists attractions which you enjoy exploring on a Kampala city tour. Some of the attraction situated in Kampala include; Uganda Museum, Kabaka's Palace, Kasubi tombs, Independence monument, Makerere University, Kabaka's parliament, Namugongo shrine, Bahai temple among others. Feel free to ask your tour operator for a city tour upon arrival or at the end of your trip. A Kampala city tour can cost around $100 per per person.
Jinja city
Jinja is one of the extremely interesting cities here in the Pearl of Africa, it is home to lots of exciting adventure attractions adored by many tourists on a Uganda Safari. If you are an adventure lover, you have come to the right place, some of the adventure activities are done on the Nile river in Jinja and they include; white water rafting, Bungee jumping, tubing the Nile, horse riding quad biking among other activities. Jinja has a lot to offer on a Uganda Safari and this can not be experienced in just a day. White water rafting is done only in Jinja and it is charged $150 per person – full day experience whilst bungee Jumping costs $80 per person.
Incase you are planning to visit Uganda this season and you are still wondering which astounding attraction you should experience on your Uganda safari adventure, we hope the attraction gives you an ultimate guide on the best things to do on your tour. Please don't hesitate to contact us here at Mumwe Global Safaris to assist you plan an awesome adventure, for more information and inquiries, simply send us an email to info@ugandasafaribookings.com or call us now on +256-700135510 to speak with the reservations team.