Dubbed "The Pearl of Africa", Uganda is one of the top safari destinations on the continent to offer you great and memorable experiences on your Africa trip. It is an amazing country with numerous impressive wildlife and lots of scenic landscapes which have made it a destination of various kinds of safaris. Telling your friends about your forth coming safari to Uganda, they will probably imagine you on a road trip for game viewing or on a trek for primates. But it is more than just this, there are different types of safaris in Uganda as explained below;
Offroad car safaris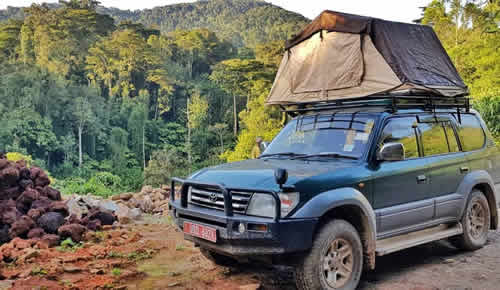 This is the most common type of safari in Uganda. It involves traveling to the preferred nature reserves in a 4X4 standard safari vehicle mainly for wildlife viewing.  When visiting Uganda, it is advisable that you travel to varied national parks such as Murchison falls national park, Queen Elizabeth national park, Lake Mburo national park, Semuliki national park and Kidepo Valley national park where you get on the dirt road to explore the unspoiled wildlife and watch hidden beautiful landscapes. The main category of activity under this type of safari are game drives to look out for elephants, buffaloes, antelopes, lions, leopards, hyenas and other animals. Other activities include camping and visiting attractive scenes in remote areas.
Water tours
The most popular way known to explore Uganda is going out on a traditional vehicle safari. However, the country is endowed with many waterbodies including lakes such as Lake Victoria, lake Bunyonyi, Lake Edward, rivers like the Nile, R. Semuliki, Kazinga channel, swamps and more to offer means of exploring it by water. You can do a boat cruise or canoe ride to get close to different animals in the waterbodies and on the banks of the rivers and lakes. Whitewater rafting and kayaking not only gets you excited but also the best way to discover the Nile. These water tours also enable you get clearer views of scenic places like the Murchison falls and other landscapes like mountains, islands and watching the lovely sunset.
Top water tours in Uganda include; the Canoe ride on Lake Bunyonyi, Kazinga channel boat cruise in Queen Elizabeth national park, Murchison falls boat cruises; upstream to the bottom of the falls and downstream to the Albert delta, the Nile boat cruise in Jinja, Lake Mburo boat cruise in Lake Mburo national park and the Lake Victoria Leisure boat cruises.
Foot safaris
Also known as walking safaris, this is a more intimate way to experience the Ugandan bush. It is adventurous as tourists get to discover much of the "small-size" things of interest of the eco-system. With an armed and highly trained ranger guide, you head out for a safe walking safari through the tracks of the park at a slower pace to learn more about the ecosystem. They have information about almost everything and are ready to share it with you whenever you come across anything of interest; the animals, their footprints, their dung/poo, animal behavior and more. Foot safaris also expose you to beautiful sceneries and you can capture the best pictures there.
Nature walks, hikes and bird watching never disappoint in Uganda. Bwindi impenetrable national park is a rich forest to take you closer to the endangered mountain gorillas alongside other wildlife such as monkeys and birds while Kibale national park is a wonderful forest to see chimps and a variety of other primates. Savannah national parks in Uganda including Murchison falls, Queen Elizabeth, Kidepo Valley and Lake Mburo national parks have interesting areas to do nature walks and hikes. The hike to the top of the Murchison falls leads you to the breathtaking views of the powerful waterfalls while hiking on the Lomej mountains gives an opportunity to encounter the endangered IK tribe. Birding enthusiasts get the best of what they love on foot walks in Mabira forest, Bigodi swamp and in Queen Elizabeth national park among others.
Air safaris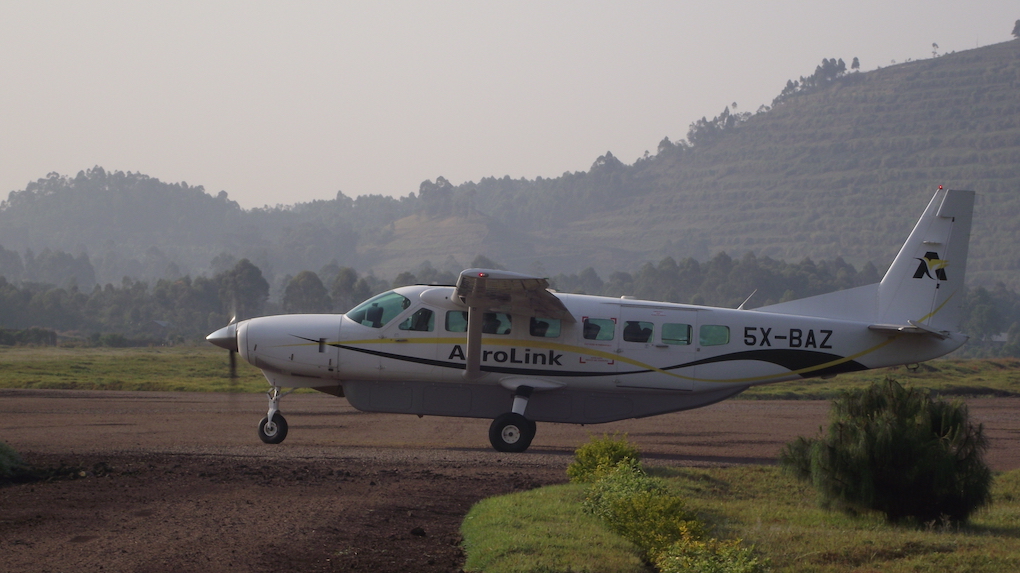 Nothing is more thrilling than a hot air balloon tour in the two savannah parks of Uganda; Murchison falls national park and Queen Elizabeth national park where you get a bird's eye view of the beautiful game filled plains. The morning hot air balloon safari starts before sunrise to catch the big herds of early grazers and get the chance to sport predators like lions and leopards. It is winded up with a bush breakfast and a bottle of Champagne. The sunset hot air balloon is as well fascinating though it doesn't include a bush meal at the end of flight.
Another category of air safari in Uganda is that where tourists use air transport on their trips to destinations that are far or somewhat from Entebbe yet they don't want to spend a lot of time on the road. Kidepo Valley national park in the far northeastern Uganda, Queen Elizabeth national park and Murchison falls national park in western Uganda receive direct flights from Kajjansi airfield. You can also fly to Kihihi or Kisoro in southwestern Uganda to cut the time for travelling to Bwindi impenetrable national park and Mgahinga Gorilla national park. These flights offer lovely views of the Pearl of Africa. Your tour operator can help you book for your flight to different destinations with trusted companies like Aero link, Eagle air and Fly Uganda among others.
Biking safaris
These tours include cycling and quad biking. The sports tourist activity offers a chance to travelers to explore Uganda on bicycles/bikes. A group of tourists rides through designated places with strange routes that make them get an experience to remember. There is a lot to see and meet during cycling tours in Uganda, for example quad biking in Jinja gives an opportunity to explore the banks of the Nile, Lake Mburo national park offers cyclists a chance to see wildlife like zebras, giraffes and more plus cattle ranches and the breathtaking sceneries. Go cycling around Kibale via the top-of-the-world route to the explosion craters in the surrounding. Cycling around Bwindi Impenetrable national park allows you to enjoy the alluring views of the mountainous terrain and sightings of monkeys and birds. Other places to do biking tours are Lake Bunyonyi, Fort Portal, Kampala and Entebbe.
Planning to visit Uganda for your next vacation? Book for your customized tour with Mumwe Global safaris and be assured of a great experience. Contact us through info@ugandasafaribookings.com or +256-700135510/ +256 414-699459 to speak to our travel consultants.