In many circumstances, what to pack for an African safari requires a bit more thoughts. It is also important to note that what to pack for a safari in Africa will determine the quality of experience on your road trip adventure. This also depends on the demands or nature of your safari activity you are planning to enjoy. Here are the top things you need to consider while planning African Safari;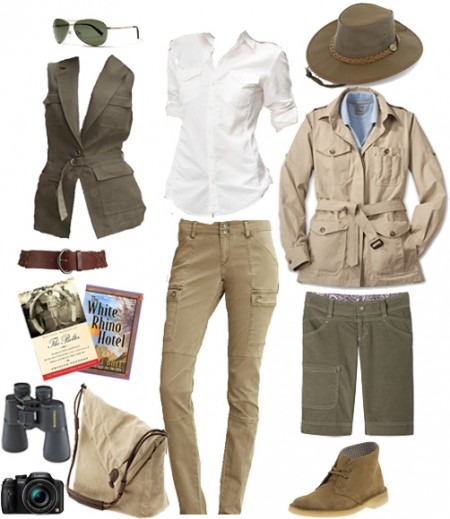 Strong Gum boots and gloves
For travelers planning to go gorilla trekking or mountain hiking , we recommend that you pack strong but light gum boots with socking to ease movement in the thick forest jungle. The gloves will protect your hands as you try to find support on plant trees along the trail while trekking.
Safari Clothes
As earlier mentioned, the type of clothes to pack for African safari will depend on the type of activity you are planning to participate in. Activities like gorilla trekking and chimpanzee trekking require you to pack long sleeved Shirts, Tops and trousers. This is to protect your skin from wild insect bites like bees, wild Ants, tsetse flies among others. other activities like game drives require to pack open light clothing since they are conducted in the open savannah parks on safari vehicle and light clothing saves you from the inconveniences of too much heat. Alternatively, activities conducted in parks demand you to mind about the color of your safari clothing. We recommend Khaki, Brown colors, grey, army green among other dull colors that blend with the natural environment. And if you are planning to delight in bleach activities, don't forget to carry beach wears.
African Huts and sunglasses
This will protect your skin, eyes and head from the direct sun rays heat during the hot days. Regardless of whether it is beach activities, gorilla trekking or game viewing in the savannah parks.
Strong water proof rain Jackets
In tourists' destinations like Bwindi forest, Kibale forest, Mgahinga gorilla national park, you will need a strong water proof rain jacket that can be of help incase it rains while trekking.
Travel documents
Travel documents like a travel insurance, valid passports and Visa and Valid driving license among others, need to be the first things to pack in your hand bag. The travel insurance is important incase of any accident or any medical problem. Here you can easily be assisted by presenting your travel insurance. We advise traveler to purchase travel insurances that covers them until the end of their trip considering the safari destinations as well. Passports and visas are asked upon arrival at the country's Airport.
Day Packer
The Day Packer bag is significant in carrying your small items like water, lunch boxes, snacks, repellents, few basic toiletries, first Aid kit sanitizers among others. For activities like gorilla trekking, you will hire a porter to assist you carry your back packer at an extra fee, this can be a tip.
The packing list for an African Safari is endless however, above, we have presented you the top items to consider while packing . Incase you would love to book a safari in Uganda with us, feel free to get in touch with our professional reservation team. Simply send us an email on info@ugandasafaribookings.com or call us now on +256-700135510 to reserve your safari now.